Want to create content that dominates Google search engine result pages (SERPs). Creating content is a lengthy and tedious task. It becomes effortless with the best content writing tools for SEO.
In this article, we will discuss the top content writing tools. These tools will help you at different stages of the content creation process. They will save you time and effort and improve site engagement.
Google algorithm ranks the content depending upon various ranking factors. It shows the results relevant to a keyword.
The content writing tools help in structuring a proper SEO content strategy. So that you create content in line with the ranking factors of search engines. They also improve content readability and optimize content for SEO.
Here is the list of content writing tools that we cover:
These content writing tools polish your content. So, even a beginner can use them to write high-quality blog posts. They simplify the content creation process. Enabling you to come up with well-researched, easy-to-understand, and engaging content.
Great content gets a lot of shares and backlinks.
READ: How To Start a Blog.
What are Content Writing Tools?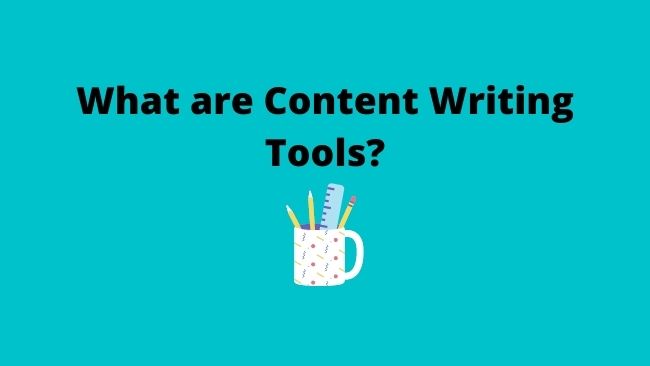 Content writing tools are software applications. These apps help in creating engaging and error-free content faster. They provide you with helpful suggestions during your content creation process.
The content can be articles, blog posts, and even social media posts. The tools analyze, curate, and refine the content. Thus making it compelling for your audience.
The content writing tools come in many different forms. They can be standalone applications or as an add-on to your favourite browser. Some of these tools are available as online services.
Most of these tools are free. But for some online writing tools, you have to pay. You can upgrade the free content writing tools for using the advanced features.
What are the Benefits of Content Writing Tools?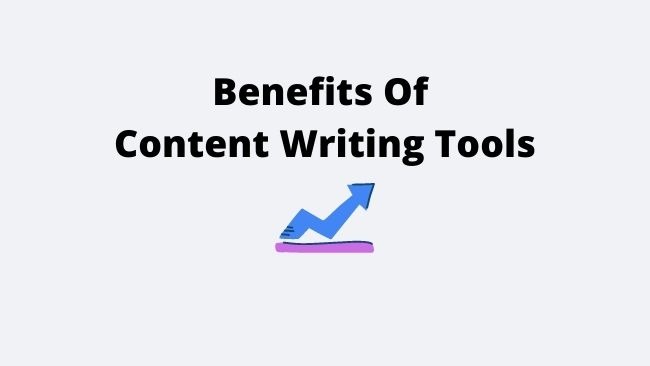 Content writing tools are useful for on-page SEO optimization. There are various on-page factors that affect search engine rankings. The content writing tools make the process of optimization a breeze.
As digital marketers, we have to deal with various SEO activities. These activities include keyword research, and creating relevant content with the right search intent. We have to decide the length of the post, grammar, spelling, etc.
There are activities like optimization of the blog post title, meta-tags, and URLs. All these activities are time-consuming and tedious. The content writing tools for SEO help in cutting down the time and effort to perform these tasks.
In nutshell, these writing tools help in
Improving the readability of your content
Prevent grammatical or structural errors in your writing
Check for any type of plagiarism
Optimize your content for search engines.
Authentic and well-researched content.
Helps in creating fresh content ideas that resonate with your audience
Get insights for creating great visual content for your site.
Keep yourself and your team organized.
Improves your productivity
Next, we have various types of content writing tools. At each stage of content creation, we require specific types of tools. For e.g, for writing, we need text editors and for graphics, we require graphic tools.
READ: How To Learn SEO Free – Beginners Guide.
What are Different Types of Content Writing Tools?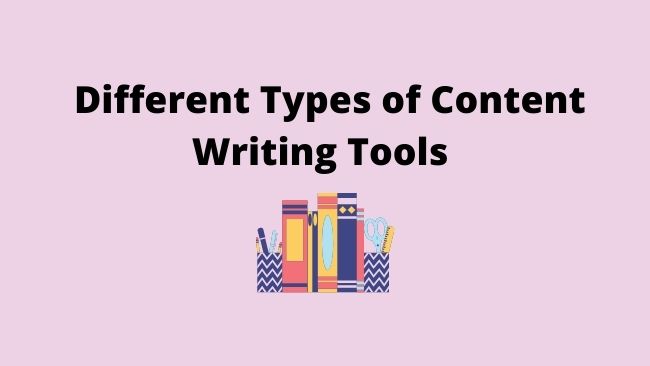 We need to create different types of content for our site. The content can be in the form of text, audio, or videos. Further, there are many different ways to optimize a specific type of content.
Thus, there are a wide variety of content creation and optimization tools for each of these tasks.
These content writing tools fall into the following categories:
Let's discuss these content writing tools in detail:
Keyword Research Tools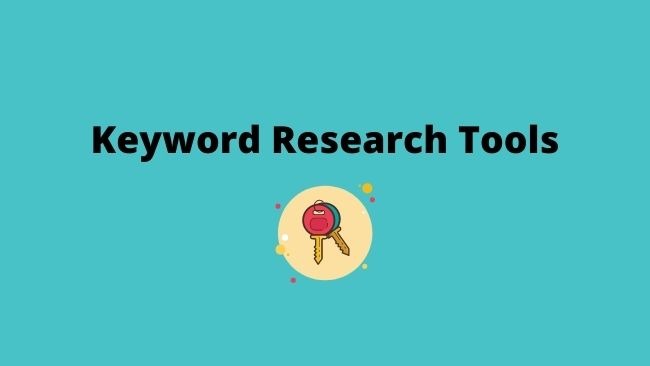 Keyword research plays an important role in the success of any site. It helps in creating the structure of your site. This tool also helps in generating content ideas. For content creation, you need to target the keywords related to your niche. You need to find the keywords people are searching for.
If you haven't chosen a niche. Check out the article on how to find your blog niche
If you want to reach your audience. You need to find out the words they are using to look for the required information. Further, you have to narrow down to the keywords with a good search volume and low competition
The success of your online venture depends on the selection of the right type of keywords. This is where the keyword research tools help you out. They enable you to dig out the right type of keywords in a fraction of seconds.
What are Keyword Research Tools?
Keyword Research Tools are software applications that discover the keywords relevant to your niche. They provide a range of metrics for a keyword. Some of the metrics are search volume, competition, and advertising costs.
Thus, keywords tools have a vital effect on the success or failure of a site. Here is the list of some of the free and paid keyword research tools.
Free Keyword Research Tools
Here are some of the free keyword research tools. Let's start with the number one keyword tool from Google.
Google Keyword Planner
Google Keyword Planner is one of the best free keyword research tools. This keyword tool lets you find keywords in two ways:
Discover New Keywords – For a given keyword, it generates a list of related keywords. It includes the search volume and other metrics.
Get search volume and forecast – It gives you the number of searches for a specific keyword and the trend for that keyword.
Key Features of Google Keyword Planner
Largest database of keywords
Grouping of similar keywords
Location targeting
Shows search trends
Compare data by date, month or year
Wordstream
Wordstream's Free Keyword Tool finds keywords for organic and paid search marketing campaigns. It fetches the keywords from the Google search data. The keyword tool also shows search volume for Google and Bing.
This tool is very easy to use. Enter your keyword and then select your industry and target country. Then click on the orange button with "Find My Keywords". It also helps in uncovering the keywords that your competitor is ranking for. Just type in the URL of your competitor. It will give you a list of your competitor's keywords.
Key Features of Wordstream
Search industry-specific keywords
Generates PPC keywords related to your industry and country
Award-winning Google Ads Performance Grader.
Answer the Public
Answer the Public is a visual keyword tool. You get an extensive visualization of questions people are asking on Google using a keyword. It fetches these questions from Google autocomplete and Google snippets
A snippet is a piece of text that directly answers the questions. The text snippet is taken from the top ten results on the first page. It is a great way to generate a lot of traffic without appearing at number one for your keyword.
You can create highly targeted blog posts that directly answer these questions. This helps in creating highly useful and fresh content for your audience.
Key Features of Answer the Public
Display keywords in visualizations.
Pulls real questions people are asking online
Discovers hidden niches
Generates a lot of content ideas
Google Trends
Google Trends is another keyword research tool from Google. It helps you find the search trend of a specific keyword. Using this tool you can predict the popularity of a keyword. It gives an estimate of the rising or falling demand for a specific keyword.
Key features of Google Trends
Presents interest for a keyword over time in graphical form.
Categorizing keyword search trends by industry
Get the data based on various filters like time period and category.
Check the trend for YouTube Search, image search, news search and even shopping
Google Search Console
Google Search Console measures parameters affecting the performance of your site. This requires that you should have a site with content on it. GSC gives you a lot of useful and actionable information about your site
Some of the parameters are:
Page load times
Keywords your site is ranking for.
Site ranking in Google result pages
Discover new Keywords to create content.
Paid Keyword Research Tools
Here is the list of a few paid keyword research tools. Let's start with the professional-grade tool from Ahrefs.
Ahrefs Keyword Explorer
Ahrefs Keyword Explorer is one of the most advanced keyword research tools. It helps you discover a lot of keyword ideas, keyword ranking difficulty and even the traffic potential of a keyword.
It provides more details about a keyword than any other keyword tool. No doubt it is one of the best professional-grade keyword tools.
Key Features of Ahref Keyword Explorer:
Generates thousands of keyword suggestions
Provides Keyword data from 171 countries
Gets data from 10 different search engines
Get the "Parent Topic" for your keyword
SEMrush Keyword Magic Tool
SEMrush Keyword Magic Tool is a powerful keyword research tool. It has a large database of over 20 billion keywords. It's easy to use interface lets you organize your research quickly.
This keyword helps in finding low competition keywords. In addition to search volume, it also shows you keyword difficulty and SERP results triggered by your keyword.
Key Features of SEMrush Keyword Magic Tool
Keywords grouped into subgroups by topic
Filters keyword related questions
Huge global keyword database
Display SERP features for your keyword
The paid keyword research tools have better data access and more keyword ideas. They allow you to go deeper and do advanced keyword research. They save you a lot of time and money in the long run.
Content Research Tools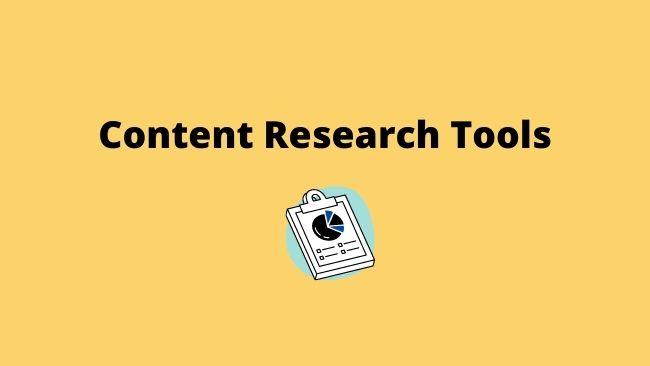 The process of content creation begins with content research. It's the most time consuming but important step to create high-quality content. With a ton of information available online we often get overwhelmed. The content research tools help in hastening the process and sifting through the pile of information.
What are Content Research Tools?
The Content Research tools are portals containing high-quality research and statistics. They contain informational articles, blog posts, infographics and other content formats.
Here is the list of some of the best content research tools to help in your research.
Free Research Tools
The Internet is full of information that is free. But you need to have some credible sources for content research.
Google Scholar
Google Scholar is a free content research tool. It is one of the best content research tools for academicians and content writers. Just enter the keyword of the topic in the Google Scholar search bar. It searches various sources and disciplines to show the relevant data and research.
These sources include essays, abstracts, theories, and catalogues. The sources are various universities and intellectual publishers across the world.
Key Features of Google Scholar
Filters and shows the data by types, authors and topics, etc.
Indexes full metadata of the research articles
Gathers information from the full text of articles, scholarly journals, and books
Shows related citations, articles, studies, and publications
Quora
Quora is one of the most popular Q&A sites. Users ask questions on every imaginable topic and others answer these questions. Visitors upvote and downvote the answers. Interesting and apt answers get the most upvotes
It can give you great insights into your target audience's mind. You can find out their problems and issues. The answers provide you with inspiration to create quality content.
Key features of Quora
Search for questions and answer on any topic
Help discover industry influencers and insights from them
Provides a lot of content ideas
Allows you to write long posts as an answer to a question
Paid Research Tools
Apart from a large number of free content research tools. Here are some of the paid research tools.
BuzzSumo
BuzzSumo is a cloud-based application. It discovers keywords, questions, trending stories, and many other types of content. This tool helps you in finding the content with the best engagement across the web.
BuzzSumo is a paid tool, though it does have a 30-day free trial. Try out the tool and upgrade if you find it useful
Key Features of BuzzSumo
Social media monitoring
Detailed Competitor Analysis
Provides analytical reports
Collects data from many Channels
Contains the largest data on social engagement
Apart from the content research tools discussed above. There are a few elite research websites like Nielsen, Forrester, and Gartner. They provide on-demand access to their research-backed data and information.
Content Writing Tools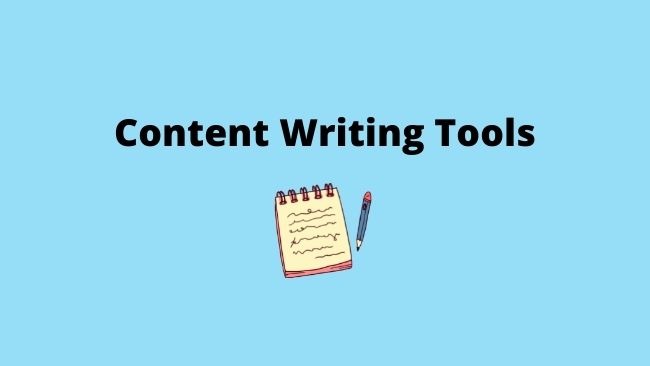 Writing is one of the fundamental activities for online success. It doesn't matter what type of content you create, you have to write it down. The writing tools help you in creating, optimizing, and storing the content.
What are Content Writing Tools?
The Writing Tools are software applications that assist writers in writing. They help in writing, editing, and formatting the text. Most of them have advanced features like grammar, syntax, and spell-check.
You can install the tools on your PC or access them via a web browser. Nowadays most of these tools are available as web-based applications.
Free Content Writing Tools
There are a lot of free writing tools online and offline. Here are some of the most useful ones.
Google Docs
Google docs is a web-based free writing tool. It is similar to MS Word in functionality. You can create, edit and format the content. It autosaves your document, so don't have any worry about losing the content.
It's a cross-platform writing tool. You can access your document anywhere on any device with a browser.
Key Features of Google docs
It is cross-platform
Export and Import documents in many formats
Auto-save function protects your content in case of a mishap.
View document outline
Add functionality using Add-ons
Saves all your data online
READ: How To Write an Article on Google Docs?
Microsoft Word
Microsoft Word is a popular word processor by Microsoft. It is useful for article writing, editing, and formatting content. You can use it to create documents. Like letters, brochures, quizzes, tests, and other learning activities.
Ms-Word is a standalone product, you can install it on your PC. It's also available with Microsoft 365 Premium subscription or as a component of Office 365.
Key Features of Ms-Word
Detects grammatical and spelling errors.
The Find and Replace function allows you to find text in long documents.
Clipboard with 24 recent cut and paste activities.
Insert charts, pictures, and symbols
Macros to automate repetitive tasks
Document outline view
Paid Content Writing Tools
The paid writing tools are word processors with advanced features. The features include researching content ideas, optimizing the content for SEO, and many more.
Frase
Frase is one of the best-paid content writing tools. It is an all-in-one article writing tool. From content research to SEO optimisation you can do it all. That too without leaving the Frase dashboard.
It helps you create content briefs based on the keyword you are targeting. You get a SERP score for the content you are creating.
Key Features of Frase
Ai-Powered content marketing tool
Creates quick content briefs.
Generates topic ideas
SERP scores of the content you create.
Creates SEO optimized content
Grammar Checking Tools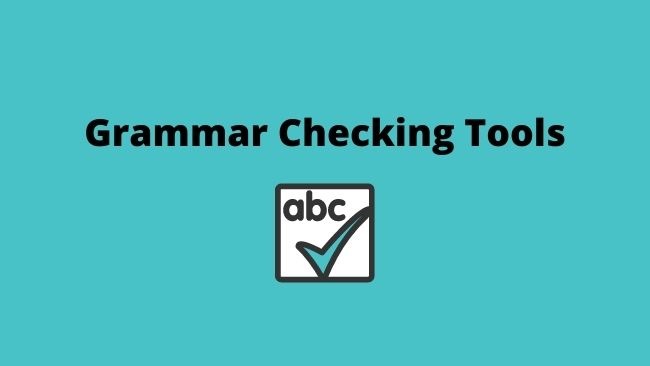 A grammatical mistake gives a poor reflection to a visitor. Thus, the site loses credibility. So we should ensure that the content is free of grammatical errors. The grammar checking tools help in getting rid of these types of errors
What are Grammar Checking Tools?
A Grammar Checking tool highlights the grammatical errors in our content. It also corrects spelling mistakes and punctuation errors. And even the sentences that are complex to read. These tools also provide the correct suggestion for the errors they encounter.
Most of these applications are web-based and come with a browser extension. This makes them platform-independent.
Free Grammar Checking tools
Jetpack WordPress Plugin for site security, performance enhancement, and proofreading. To activate the grammar checking features go to Jetpack > Settings > Writing. The writing tab enables the spelling style and grammar check features. Now it will start highlighting the errors with the following colour coding
Red – The content has misused words and spelling errors
Green – Content contains grammatical errors/mistakes
Blue – Content style suggestions
Key Features of Jetpack WordPress Plugin
Enhances website security
Enhances your SEO efforts
Improves image load times
Integration with Google Analytics.
Read: 9 Best Google Analytics Plugins for WordPress.
Grammarly Free
Grammarly is one of the best free grammar checking tools. This AI-powered writing assistant helps you in creating error-free content. Besides grammar and spell check, it assists you with the style and tone of your writing.
To get the full benefits, install the Grammarly browser add-on. Grammarly writing assistant assists you across all your web editors. For e.g, writing emails, using online editing tools like Google Docs, etc.
Key Features of Grammarly Free
Browser add-ons that work across all web apps
Corrects spelling, grammar and punctuation
The tone detector detects your writing tone
Suggestions to improve words and phrases
Hemingway Editor
Hemingway Editor helps in improving the readability of content. It highlights lengthy, complex sentences and grammatical errors. It is one of the best proofreading tools for content writers.
You don't have to install anything. Go to hemingwayapp.com and paste your article. It will highlight all the errors in your copy. Remove the errors and you have a clear and concise copy ready for publishing.
Key Features of Hemingway Editor
Highlights complex and lengthy sentences.
Shows you adverbs and weakening phrases
Shows sentences with passive voice.
Toolbar for formatting text.
Paid Grammar Checking tools
The paid grammar checking tools help fine-tune the content for the highest quality. Check out the list of paid tools.
Grammarly Premium
Grammarly Premium improves your writing clarity. It gives suggestions that make your writing compact, concise, and easy to read. You will get fluency and advanced formatting suggestions
It has a plagiarism detector that checks the plagiarism in your content
Key Features of Grammarly Premium
Tone adjustment suggestions
Avoids repetitive patterns in content
Content fluency suggestions
Identifies hard to read sentences and paragraphs
SEO Tools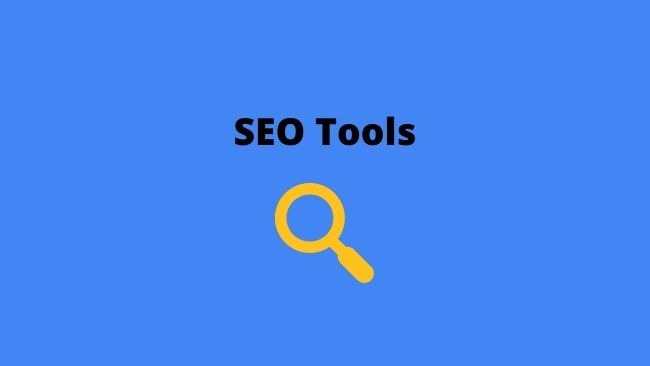 The SEO Tools analyse the search engine optimization of your content. These tools check the SEO of the content ranking on the search engines. Enabling you to create better content than your competition.
These tools are helpful in tracking and improving your website's performance. So that your site gets higher rankings in the search engines.
What are SEO Tools?
The SEO Tools provide data and insights that help in improving your search engine visibility. These tools are about your content and site. These tools help in identifying the weakness and strengths of your content. Using these tools you can find and uncover new content ideas and opportunities.
Free SEO tools
There are a ton of free SEO tools online. Some of the best in the game are:
MozBar
MozBar is a free all-in-one SEO tool. It provides useful SEO data on the go. You get all the details right on the search engine result pages (SERPs). It gives you link metrics for pages and domains. Displays the page authority, domain authority and the number of backlinks.
Just add the MozBar Google Chrome browser extension and you are ready to go. You will start getting the instant metrics on search results.
Key Features of MozBar
Custom searches by a search engine, region, country or city.
View and compare link metrics on search results
Search and highlight keywords and links
Export SERP analysis reports to a CSV file.
Ahrefs SEO Toolbar
Ahrefs SEO Toolbar is a free Chrome and Firefox extension. It gives you instant access to important SEO data and metrics. This free SEO toolbar gives you a quick on-page SEO report. Check broken links, trace redirects and change country for your search.
It is an excellent SEO tool for analyzing SERPs and web pages. It puts a lot of stats at your fingertips.
Key Features of Ahrefs SEO Toolbar
On-page SEO report
Redirect tracer with HTTP Headers
Checks broken links
Highlights links
Gives SERP positions
Paid SEO Tools
Here are some of the paid SEO tools that you must use for creating content.
SEMrush On page SEO Checker
SEMrush On-Page SEO Checker provides valuable insights about your content. The tool provides you with a list of pages and ideas to improve them. The ideas are organized into various categories like backlink ideas, Technical SEO ideas, SERP Features ideas etc.
Use this tool to check your competitors and get ideas to optimize your website. Based upon your content it generates new content opportunities for your site.
Key Features of SEMrush On-page SEO Checker
On-page SEO Checker
Content Strategy ideas
Get Backlink opportunities
Finds technical issues
User experience suggestions
Plagiarism Checking Tools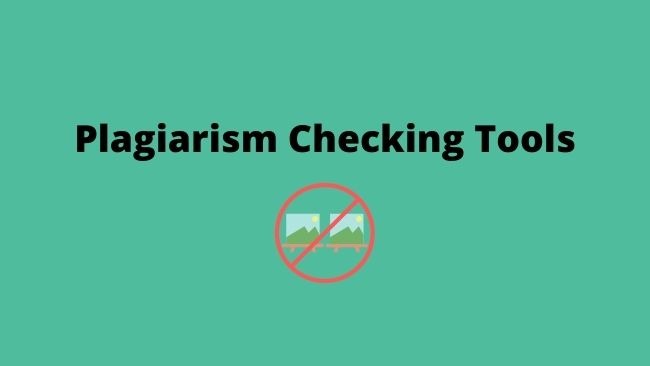 Plagiarism means copying someone else's content and presenting it as your own. The search engine penalizes the sites with plagiarized content. Thus, you must create original content and ensure that our content is free of plagiarism
What are Plagiarism Checking Tools?
Plagiarism Checking tools analyze the content for duplicacy or similarity. These tools compare your content with the entire database of online content. It highlights the content that looks similar to your content.
Free Plagiarism Checking Tools
Let's check out some of the best free plagiarism checking tools.
Quetext plagiarism Checker
Quetext plagiarism checking tool analyzes and identifies plagiarism in your text. It not only checks plagiarism but also generates citations wherever necessary. This tool uses billions of internet sources to come up with plagiarism scores.
Key Features of Quetext
Spots exact matches vs near-exact matches
Snippet text viewer helps in checking the matches
Uses billions of internet sources and databases
The free plan allows 2500 words
Duplichecker
Duplichecker plagiarism checker tool scans the internet to find and match duplicate content. It looks for similar sentences, phrases and paragraphs. Finally, it provides you with a list of external websites having the same content as yours.
This plagiarism checking tool is one of the most popular free tools for checking plagiarism
Key Features of Duplichecker
Free to use
Supports multiple formats and ways to upload text
Comparison with millions of sources
Uses AI technology
Supports 7 languages
Paid Plagiarism Checking Tool
To get the best results you can use these paid plagiarism checking tools.
Copyscape Premium
Copyscape Premium is one of the most powerful plagiarism checking tools. It offers a batch search feature for your offline content too. Although there is a free Copyscape plan, it shows only the first 10 results.
The tools cost 3cents for the first 200 words and 1cent for each additional 100 words.
Key Features of Copyscape Premium
Checks 10,000 words in a single scan using batch search
Create a private index of offline content for checking duplication against it.
Upload content in multiple ways like Ms-Word or PDF.
Checks offline content for plagiarism.
Headline Analyzers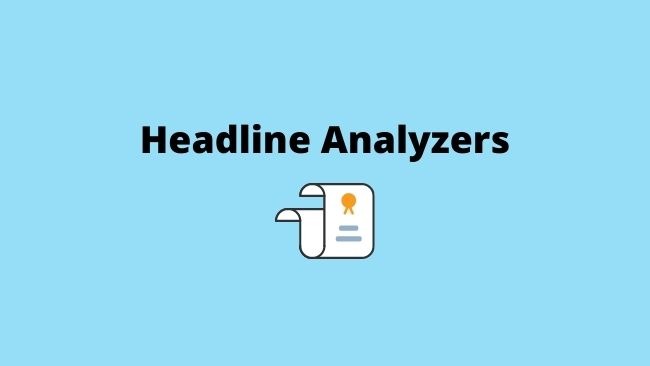 The headline is the first thing that a visitor to your site is going to see. So it should entice the reader to click and read your article. An effective headline contains something that the reader is searching for.
You can use the headline analyzing tools to come up with an effective headline. Thus increasing the click-through rate (CTR) of your site.
What is a Headline Analyzer?
A headline analyser tool scans your headline and provides you with an effectiveness score. You can optimize the headline so that you get the maximum score. This tool helps you build catchy and effective headlines that grab the reader's attention.
In nutshell, headline analysers help you analyze and optimize your headline. So that you get more readers to click through your site.
Free Headline Analyzer
Here is the list of some of the best free headline analyzers that we use. Try these and choose the one that you find useful.
Sharethrough Headline Analyser
Sharethrough calculates the headline score using various metrics. The metrics are impression score, quality score and engagement score. It provides you headline suggestions and the issues with your existing headline.
Key Features of Sharethrough
Easy to use intuitive design
Analyses many metrics like impression score, attention score and engagement score.
Suggestions to improve the headline
Saves the headline testing history
CoSchedule Headline Analyzer
The CoSchedule headline analyzer compares your headline to the ones that are doing well. It suggests the right words and character lengths create engaging headlines. The tools also measure the readability of your headline.
To use the tool you have to register for a free account. Enter your name, email address and some additional information and you are ready to go.
Key Features of CoSchedule Headline Analyzer
Calculates score by identifying uncommon, emotional and powerful words
Checks the length of the headline using words and characters
Preview your headline on various social media platforms
Stores your headline so that you compare the effectiveness of your headlines
Title Generator
Title Generator is a free title generator tool. It helps to create awesome headlines. It can generate over 700 titles for blog posts, ad campaigns, emails etc. This tool uses the headline that is already working and suggests similar ones.
Key Features of Title Generator
Generates headlines from pre-formulated headlines that are working
Creates 700 headlines
Generates content ideas
Ground to test SEO factors
Graphic Design Tools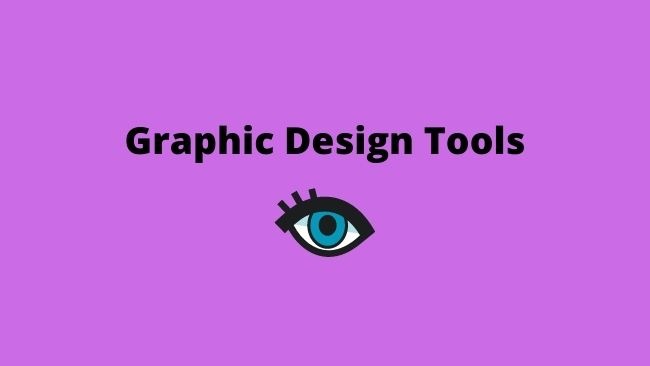 We need to create helpful and engaging content. But nobody likes to see an endless wall of text. The use of pictures and graphics adds up to the engagement of the content. During the startup phase, we don't have a team of graphic designers. So, we need to have some tools that help us in designing exceptional graphics for our site.
At this stage, graphic design tools are of great help. They help us create graphics for our site effortlessly.
What are Graphic Design Tools?
Graphic Design Tools helps us in creating, editing and managing the graphics/images
You can use these tools to create something of your own or modify the existing image or graphic.
Here are some of the graphic tools that we use regularly:
Free Graphic Design tools
You don't need to spend a fortune to create stunning graphics. Here are some of the free graphic design tools.
Canva
Canva is one of the most popular free graphic design tools. This tool can create all forms of graphics. It creates A4 size posters, flyers, banners, and social media graphics. The user-friendly interface lets you get up and running in no time.
You never run out of ideas as Canva has a lot of ready-made templates for you.
Key Features of Canva
A lot of free templates for all types of graphics
Easy to use interface
Range of graphic editing tools
Multiple formats to download image
Library to store your designs
Visme
Visme is an easy to use and free graphic design tool. You can create professional-grade graphics like infographics, social media creatives etc. Its drag and drop editor is very intuitive and easy to use.
Key Features of Visme
Includes 40 charts, graphs, flowcharts and map builder
Variety of professional-grade templates
Built-in photo editor
Animation and interactive features
Collaboration features for teams
Paid Graphic Design Tools
If you have some budget for graphic tools. Here are some of the tools that you should buy.
PicMonkey
PicMonkey is a graphic design tool for professionals. This is the best tool to create a graphic from scratch. But you can start with a template as it has plenty of templates. It also has a large selection of design tools.
Key Features of PicMonkey
Library of Videos and stock images
A large number of ready-made templates
Smart Resize allows creating multiple sizes from one image
Background removing tool.
Read: Systeme.io Review: Best All-in-one Online Business Platform
Conclusion
It takes a lot of effort to create content especially when you are a one-man army. These content writing tools save you a lot of time and money.
But, with a lot of tools for creating content. It becomes very difficult to choose the best among them.
We have given you a list of some of the best content writing tools that we use. Try out these tools and see if they work for you.
So which content writing tools do you use or plan to use?