Looking for an honest Systeme.io Review? Then you are at the right place.
You need a set of tools for managing your blog or online business as an online business owner. E.g, email marketing tools, website builders, online courses etc.
The cost of software and email marketing tools can burn your pocket. Moreover, the technical part of running your online business is overwhelming. Most of your time is spent managing your online business rather than creating content.
If you want more free time for creating amazing content. You need an easy-to-use all-in-one marketing platform. Systeme.io is one such online marketing platform.
In this Systeme.io review, we cover the systeme.io marketing platform. Discuss the various features of this platform. Finally, we will cover the pricing as well as the alternatives of the systeme.io system.
What is Systeme.io?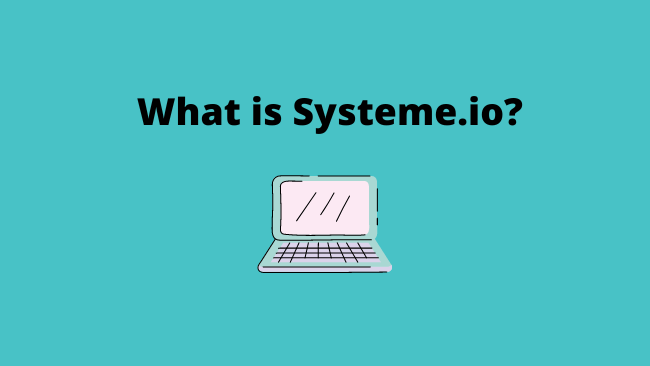 System.io is a web-based all-one marketing platform. It is helpful for launching, growing and scaling your online business. You can use it to set up and automate your website or blog. It is helpful in creating sales funnels. Creating and managing online courses, and sending automated emails to your subscribers.
System.io includes the following internet marketing tools:
Sales Funnels
Email Marketing
Membership Site
Online Courses
Website Builder
Affiliate Program Management
Marketing Automation
As per our systeme.io review. It offers you all the tools you need to manage and run an online business.
Who Should Use Systeme.io?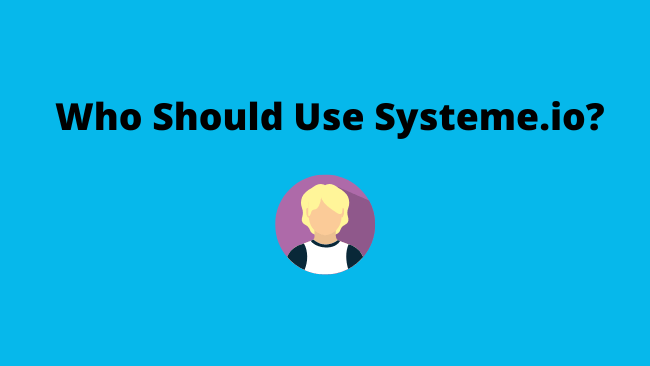 The Systeme.io all-in-one platform is great for every online entrepreneur. Starting from a complete beginner to seasoned marketers. A single platform is enough to run and scale any online business.
It helps in eliminating the need for various tools and different integrations. Dealing with too many platforms results in a waste of time and money. It also requires technical knowledge. Often leading to unwanted technical problems and issues.
Apart from reducing your problems. It also reduces your monthly expenses. You pay for only one service instead of many different products and services.
Systeme.io Product Features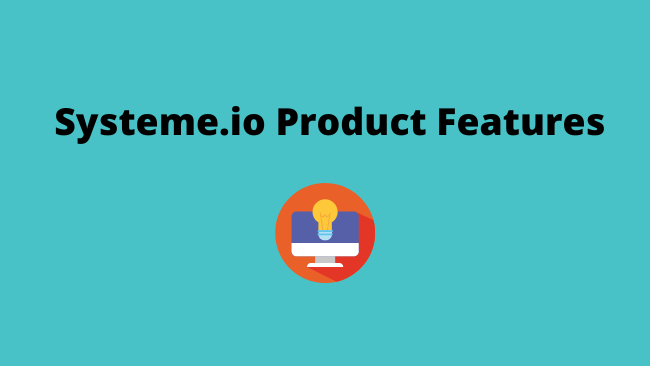 System.io allows you to run your entire business from a single platform. It is a reliable marketing platform for building sales funnels. Creating and sending email sequences using various marketing automation.
It allows you to easily launch, manage and scale your online business. With zero technical knowledge and expertise.
This all-one-marketing platform consists of the following internet marketing tools:
Sales Funnels
The systeme.io funnel builder is easy to use. With a few clicks, you can quickly build sales funnels. It has a drag-and-drop page builder with a lot of pre-made templates. If you are a beginner, you can use the pre-made funnel templates.
As per our Systeme.io review. It has a clean, fast-loading and user-friendly interface. Creating A/B split test pages and optin pages is a breeze using this tool.
Email Marketing
Systeme.io email marketing system helps in capturing and managing the visitors' email addresses. It has built-in automation to deliver email sequences with high deliverability.
Built-in optin forms, the page builder, and the email marketing system form a high-converting funnel. Moreover, you can check the visitors who opted in, the funnel they use and the products they bought.
Online Courses
Systeme.io allows you to create interactive courses. It is the best alternative to online course delivery platforms. E.g, Thinkific and Teachable. The online courses help you engage and convert your target audience.
You can automate the course registration as well as the follow-ups. It allows you to highly targeted marketing for your new and existing online courses.
Website Builder
The website builder allows you to build your own website. The drag-and-drop editor helps you create your website/blog. So that you spend more time creating content and reaching out to your audience.
Integrate your email list, online courses and payment systems with your website.
Membership Sites
The systeme.io includes one membership site with its free plan. It enables you to set up online courses with videos. Systeme.io hosts your videos, but you can also use links to the unlisted YouTube videos.
Evergreen Webinars
Evergreen webinars allow you to run webinars. You can run pre-recorded and automated webinars to educate your customers. It allows you to sell your products and services on autopilot.
Marketing Automation
Automation saves a ton of time for solopreneurs. Business owners can use their free time to create and scale their businesses. It enables automating repetitive tasks using various advanced features and rules. E.g, "if->when" etc.
You build a list based on the user's action. Add custom tags to your leads, and help your visitors subscribe to a membership area.
Affiliate Program Management
You can create and run your own affiliate program using the systeme.io platform. It allows you to set up the structure of your affiliate program. Manage the affiliate links and step up the commissions for your affiliates.
Contact Management
Contact management allows you to track your customers. It helps you answer the question like:
When did they sign up for it?
Are they opening your emails?
What is their product purchase history?
You need not dig into various tools. All this data is available to you in one place.
Help and Support
Systeme.io has a helpful and friendly customer support system. The site includes a knowledge base and online training content. You get the answer to your questions in the knowledge base and learn from online video tutorials.
You can seek help from the help support using email/helpdesk. The customer-friendly team is available 24/7.
Systeme.io Pros and Cons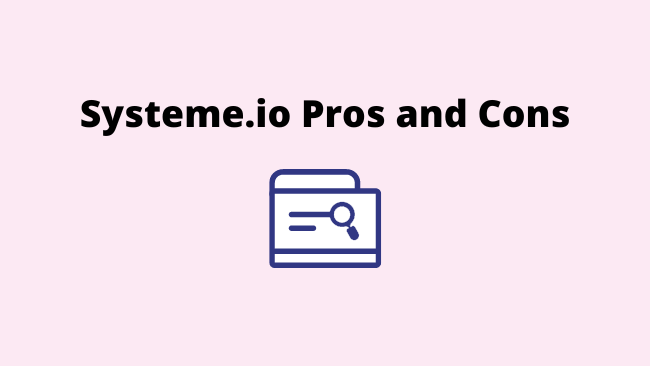 Pros:
All the tools are in one place
Cheap and affordable alternative to the competition
Helps you reach a wider audience
The page builder is easy to use and beginner-friendly
Share pages and Funnels including elements, blocks and sections
Create the structure and deliver online courses.
Makes it easy for you to sell your products and services.
Automation of repetitive tasks saves time
Very good customer support.
Includes analytics and an affiliate program
Cons :
The page builder requires more features
The funnel builder has some limits
No media library to upload content in bulk
Limited integration with external services and tools
User experience requires improvement.
No mobile app for membership sites
Systeme.io Review Pricing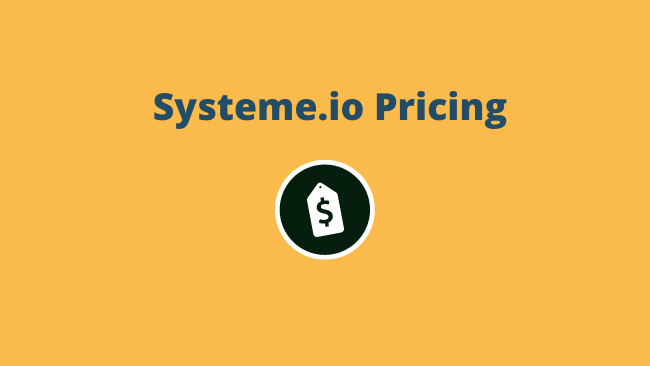 Free Plan
Systeme.io has a 100% free plan. The free plan includes all the tools that you need to launch your online business. It provides you with a website along with email marketing and sales funnels.
Paid Plans
All the paid plans come with a free 14-day trial. You don't need a credit card.
Systeme.io has a free 14-day trial and a 14-day money-back guarantee. Start your free trial and you don't need a credit card. It helps you in getting first-hand experience with this powerful platform. You can upgrade to one of the affordable premium plans.
You can start building a high-converting sales funnel. It includes the 1 click upsells and the order bumps. Create your own workflows and automation rules to sell any kind of product or service.
The premium systeme.io plans differ based on the number of subscribers and integrations. It offers 3 plans, a Startup plan, a Webinar plan and an enterprise plan.
The Systeme.io Plans
| | | |
| --- | --- | --- |
| Startup ($27/Month) | Webinar ($47/Month) | Enterprise ($97/Month) |
| 5000 email subscribers | 10000 email subscribers | 15000 Email Subscribers |
| Unlimited emails sent | Unlimited emails sent | Unlimited emails sent |
| Unlimited funnels | Unlimited funnels | Unlimited funnels |
| 3 membership sites | 5 membership sites | Unlimited membership sites |
| 0 custom domains | 2 custom domains | 5 custom domains |
| Unlimited file storage space | Unlimited file storage space | Unlimited file storage space |
| Unlimited members | Unlimited members | Unlimited members |
| Marketing automation | Marketing automation | Marketing automation |
| Run your affiliate program | Run your affiliate program | Run your affiliate program |
| Support answer under 24h | Support answer under 24h | Support answer under 24h |
| | 3 webinars | Unlimited webinars |
| | Coupon codes | Coupon codes |
| | A/B tests | A/B tests |
| | | 1 hour 1-on-1 coaching session |
Systeme.io pricing table
Systeme.io Review vs Competitors and Alternatives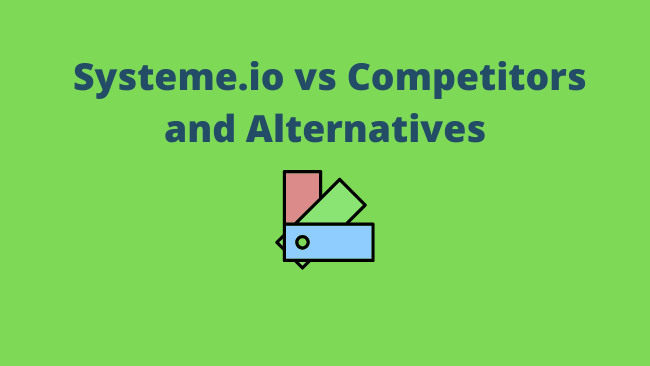 The systeme.io marketing platform is ideal for small and large businesses. Let us further compare it with its competitors and alternatives.
Systeme.io vs ClickFunnels
ClickFunnels are the most popular sales funnel builder. But, it is costlier than systeme.io. The basic plan starts at $97/month whereas the systeme.io startup plan costs $27/month. Moreover, you need to pay more for availing of the email marketing tool in ClickFunnels
Systeme.io vs Kartra
Kartra is another fully integrated platform. The base plan of Kartra starts at $99/month compared to the $27/month offered by systeme.io. The Systeme.io platform has a simpler user interface as compared to Kartra.
Systeme.io vs Kajabi
Kajabi offers all the features and qualities available in Systeme.io. It includes a mobile app for users to access content from mobile devices. But it is costlier than systeme.io ($149/month).
Systeme.io Vs HubSpot Marketing Hub
Hubspot Marketing Hub is an all-in-one inbound marketing platform. The base plan of Hubspot starts at $45/month. Systeme.io is a better option if you have a limited budget.
Systeme.io vs WordPress
WordPress is a content management system. It's free software but you need to buy the domain name and hosting. It enables you to create websites easily.
Although you can add various functionalities using wordpress plugins and themes. Some of these plugins are paid. Moreover, they increase the website size and make it slow. Systeme.io is free from these problems.
Conclusion
Systeme.io is one of the best all-in-one marketing platforms. It is good for beginners and seasoned online business owners.
It includes all the tools that an online business owner needs. E.g, email marketing, sales funnels, marketing automation, membership sites and online courses.
It reduces the hassles and costs of running an online business. The best part is it's free to try out.
If you enjoyed reading the Systeme.io review. I highly recommend you sign up for an account. Give it a try and share your experience in the comments.