Are you tired of the 9 to 5 grind and looking for ways to explore your entrepreneurial spirit? Don't worry we have a list of the best businesses to start while working full-time job.
Starting a business while working full-time can be challenging but rewarding. It allows you to test your ideas and generate extra income. Moreover, It enables you to transition into full-time entrepreneurship.
This article explores the best businesses to start while working full-time job. We have you covered if you're a creative individual or provide services. Let's dive in!
Best Businesses to Start While Working Full-Time Job
Let's start with a comprehensive list of the best businesses to start while working full-time. We also cover examples and related resources for each business:
Freelance Writing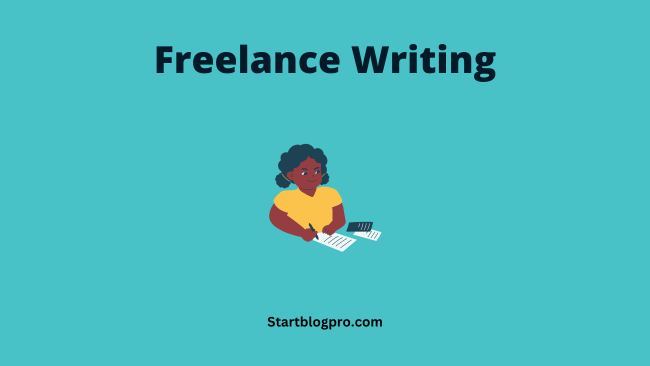 As a freelance writer, you can use your writing skills and offer valuable content to clients.
Whether creating blog posts, articles, or website copy, freelance writing offers flexibility and the opportunity to work on diverse projects.
To find clients, use freelance platforms, content marketplaces, or reach out to businesses. We have a detailed guide on how to become a successful content writer.
Example
Sarah is a marketing professional. She starts offering freelance writing services in her free time. Sarah writes blog posts and web copy for small businesses, building a solid client base.
Related Resources
Upwork: A platform to find freelance writing projects from clients worldwide.
Freelancer: Another popular platform to connect with clients seeking freelance writers.
Fiverr: A marketplace where freelancers offer their writing services to a global audience.
E-commerce Store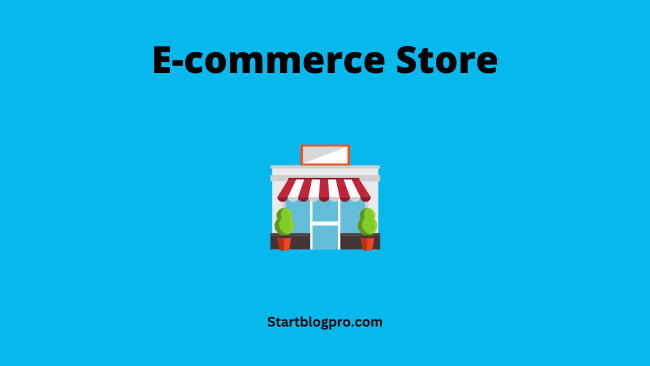 An E-commerce store allows you to tap into the vast online market and sell products of your choice.
Drop shipping can cut the need for inventory management and logistics. E-commerce is one of the best businesses to start while working a full-time job
Choose a niche and source products from suppliers. Then, create an appealing online store to attract customers.
Example
John is a creative artist. He opens an e-commerce store selling his custom-designed art prints and merchandise. John uses dropshipping to manage inventory and shipping logistics.
Related Resources
Shopify: A user-friendly e-commerce platform to set up and manage an online store.
WooCommerce: A plugin for WordPress that enables users to create online stores.
Etsy: A marketplace for selling unique handmade and vintage items.
Virtual Assistant Services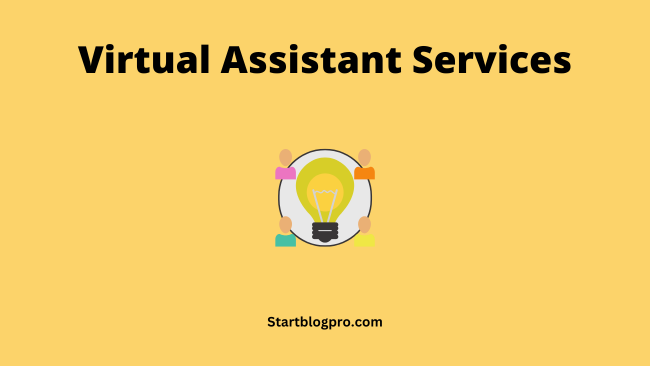 Virtual assistants offer remote administrative support to businesses and individuals.
You can offer services like email management, scheduling appointments, data entry, and social media management.
Platforms like Upwork and Freelancer connect you with clients seeking virtual assistants. For more information check our guide on how to become a virtual assistant.
Example
Emily, an organized and tech-savvy individual, offers virtual assistant services. She helps entrepreneurs and professionals manage their emails. She schedules appointments for them and handles administrative tasks.
Related Resources
Upwork: A platform to find virtual assistant jobs and connect with clients.
Time etc.: A virtual assistant company that hires and matches assistants with clients.
Zirtual: A service connecting clients with virtual assistants for various tasks.
Graphic Design and Branding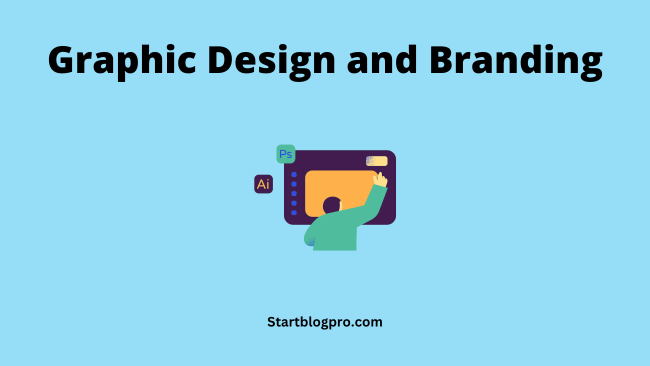 If you have a flair for visual communication. Graphic design and branding is one of the best businesses to start while working a full-time job. 
Start by creating captivating logos and designing marketing materials. It will help businesses establish a strong brand identity.
Platforms like 99designs and Dribbble can showcase your work and attract clients.
Example
Alex, a talented graphic designer, starts a freelance business. He starts offering logo design and branding services to startups and small businesses.
Related Resources
Behance: An online platform to showcase and discover creative work. It allows you to create graphic design portfolios.
99designs: A platform for designers to participate in design contests and find clients.
Dribbble: A community of designers sharing their work and connecting with potential clients.
Social Media Management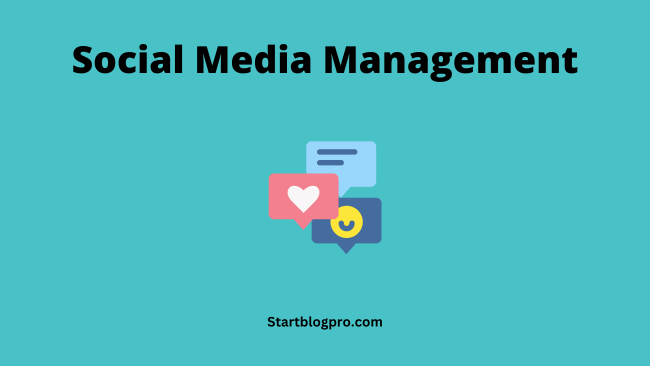 In today's digital age, businesses use social media to engage with their audience.
If you know about social media marketing. You can offer services to manage and grow your business's online presence. Social media
Develop engaging content and analyze performance metrics. You create effective strategies to help businesses thrive.
Example
Lisa is a social media enthusiast. She starts managing social media accounts for local businesses. Lisa curates engaging content, interacts with followers, and boosts online presence.
Related Resources
Buffer: A social media management tool to schedule, analyze, and post across platforms.
Hootsuite: A platform for managing social media accounts and monitoring brand mentions.
Sprout Social: A comprehensive social media management and analytics tool.
Tutoring and Coaching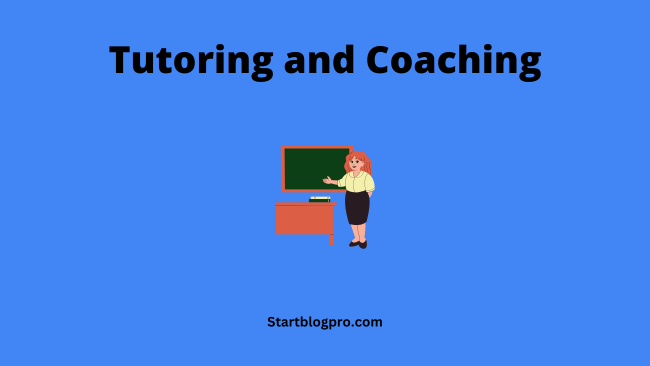 If you have specialized knowledge or skills. Tutoring and coaching can be a fulfilling business opportunity.
Whether it's academic tutoring, music lessons, or life coaching, you can provide one-on-one guidance to individuals seeking personal or professional growth.
Online platforms like Tutor.com and Teachable help connect with students and clients.
Example
Mark is a math whiz. He starts offering online math tutoring services to students of all ages. Mark helps them understand complex concepts and excel in their studies.
Related Resources
Tutor.com: An online tutoring platform connecting students with qualified tutors.
Chegg: A website offering online tutoring, textbook rentals, and study resources.
Coach.me: A platform where individuals find coaches for personal and professional goals.
Handmade Crafts and Products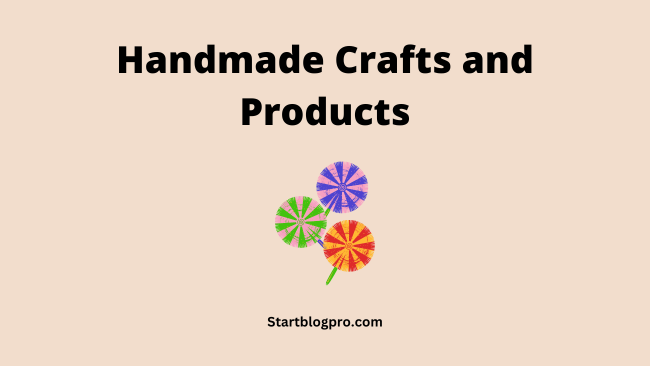 If you're artistic and enjoy creating unique crafts. Consider starting a business around your handmade products.
Etsy and Shopify showcase and sell your creations to a global audience. From handmade jewellery to personalized gifts, there's a market for every creative entrepreneur.
Example
Jessica is a talented crafter. She opens an online store selling her handmade jewellery and crafts. Jessica also participates in craft fairs and local markets to reach a wider audience.
Related Resources
Etsy: A popular marketplace for buying and selling handmade and vintage items.
Handmade at Amazon: Amazon's platform for handmade products.
ArtFire: An online marketplace for handmade goods and vintage items.
Blogging and Affiliate Marketing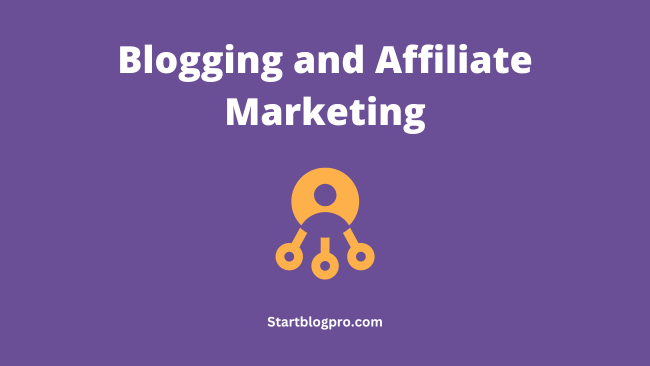 Blogging allows you to share your expertise, insights, and passions. I consider blogging as one of the best businesses to start while working full-time job.
Affiliate marketing helps you generate passive income through product recommendations and sponsored content.
Identify a niche and create engaging blog posts. Then, collaborate with relevant brands to monetize your blog. For more information check out our guide on how to start a blog.
Example
Tom is an avid traveller. He starts a travel blog where he shares his adventures and travel tips. Tom monetizes his blog through affiliate marketing, recommending travel products and services.
Related Resources
WordPress: A popular blogging platform to create and manage a blog.
Hostinger: A web hosting service recommended for WordPress blogs.
Amazon Associates: Amazon's affiliate program where bloggers can earn commissions by promoting products.
Event Planning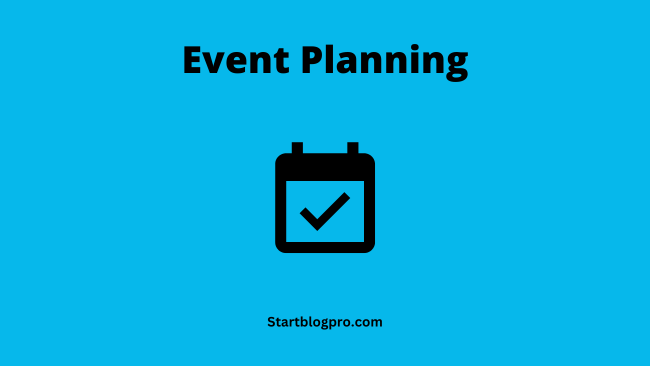 If you excel at organization and love creating memorable experiences. Event planning is a perfect business for you.
Be it weddings or corporate events. Businesses and individuals often seek professional help to ensure their events run smoothly.
Develop a network of vendors and offer budgeting advice. You have to manage logistics to create unforgettable events.
Example
Michelle is an organized and creative individual. He starts an event planning business. She organizes weddings, birthdays, and corporate events, ensuring everything runs smoothly.
Related Resources
Eventbrite: A platform to create, promote, and sell event tickets.
Cvent: An event management platform for planning and executing various events.
The Knot: A website specializing in wedding planning and resources.
Personal Fitness Training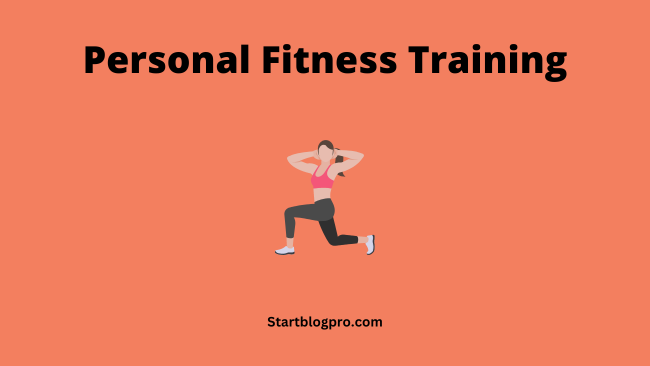 Combine your passion for fitness and helping others by offering personal training services.
Create customized exercise routines and provide nutritional guidance. You can offer motivation to clients striving to achieve their fitness goals.
Develop a strong online presence. Collaborate with gyms or fitness studios to expand your reach.
Example
Mike is a certified fitness trainer. He starts offering personal training services at a local gym. Mike creates customized workout plans and provides nutritional guidance to his clients.
Related Resources
ACE Fitness: A leading provider of fitness certification and education.
NASM: The National Academy of Sports Medicine offers fitness certifications and workshops.
IDEA Health & Fitness Association: A membership organization for fitness professionals with educational resources.
Home Cleaning Services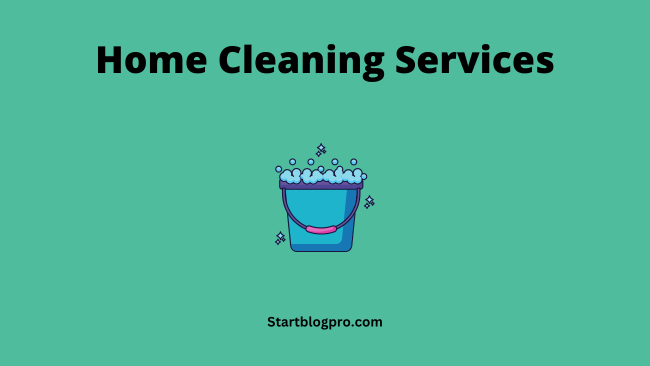 With busy lifestyles, many individuals and families are seeking reliable home cleaning services.
If you have excellent organizational skills and attention to detail. Starting a cleaning service can be a profitable venture.
Build a reputation by delivering exceptional service. Use word-of-mouth marketing to attract clients.
Example
Laura, a detail-oriented and efficient cleaner, starts a home cleaning service. She offers regular cleaning packages and one-time deep cleaning services.
Related Resources
Handy: A platform connecting homeowners with professional home cleaners.
Merry Maids: A cleaning service franchise with a national presence.
Thumbtack: A website where customers can find and hire local service professionals.
Mobile App Development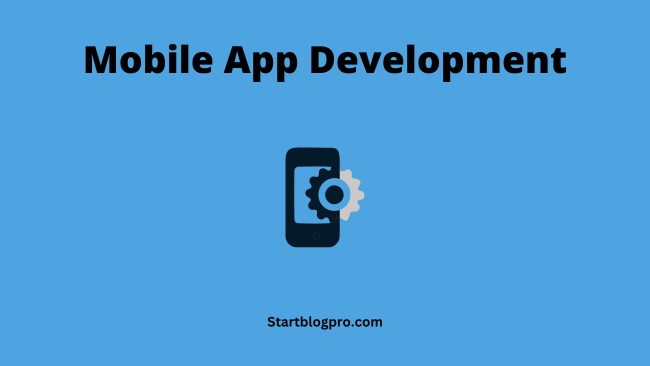 In the era of smartphones, mobile app development presents immense opportunities for aspiring entrepreneurs.
If you have coding skills or can collaborate with developers. Create innovative mobile applications that solve real-world problems or provide entertainment.
Research popular app categories and identify gaps in the market to carve out your niche.
Example
Chris is a skilled app developer. He starts an app development business. Chris creates custom mobile applications for businesses and individuals.
Related Resources
Google Developers: Google's official platform for app development resources and documentation.
Apple Developer: Apple's portal for app developers, providing tools and guidelines.
Android Authority: A website featuring Android-related news, tutorials, and app reviews.
Photography and Videography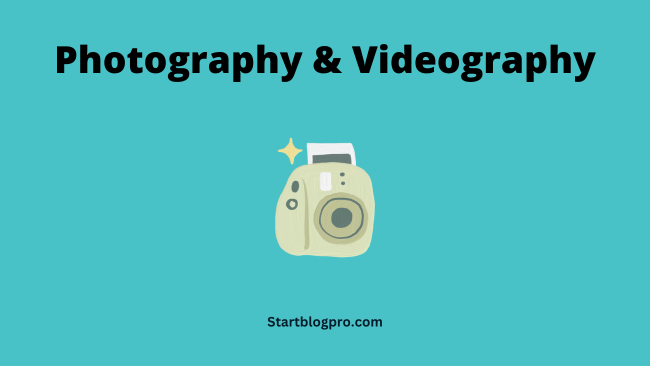 If you are passionate about capturing moments. And consider yourself an expert at visual storytelling.
Consider starting a photography and videography business. Offer services for weddings, events, portraits, or even commercial projects.
Build a portfolio, and showcase your work on a professional website. Leverage social media platforms to reach potential clients.
Example
Rachel is a talented photographer. He starts a photography and videography business. Rachel offers services for weddings, events, and portraits.
Related Resources
Adobe Creative Cloud: Adobe's creative photo and video editing software suite.
Canon: A leading brand for cameras and photography equipment.
Nikon: Another popular brand offering high-quality cameras and lenses.
Language Instruction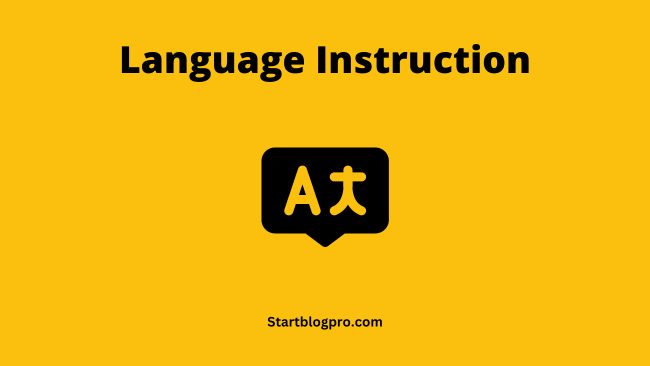 If you're fluent in many languages, consider offering language instruction services. 
Many individuals are eager to learn new languages for personal or professional reasons.
You can provide language lessons through online platforms. Conduct conversation practice, and create an immersive learning experience for your students.
Example
Anna is a bilingual language enthusiast. He starts offering online language lessons. Anna teaches English to non-native speakers and conversational language skills.
Related Resources
italki: A language learning platform connecting students with language teachers.
Rosetta Stone: A language learning software offering interactive courses.
Duolingo: A popular language learning app with interactive exercises and lessons.
Web Development and Design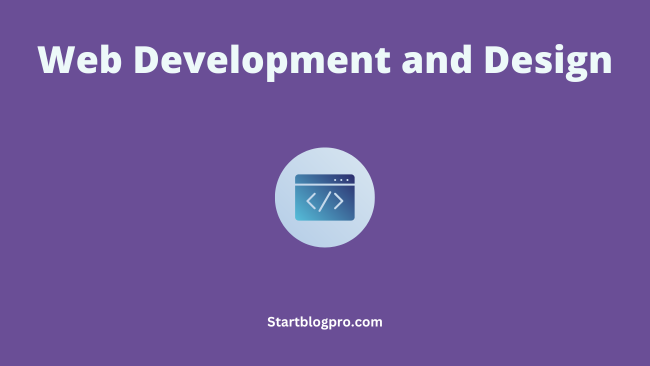 With the growing demand for websites, web development is a lucrative business opportunity. It is one of the most recommended and best businesses to start while working full-time job.
Create visually appealing websites, ensure user-friendly navigation, and optimize for search engines.
Showcase your portfolio on platforms like Behance or GitHub. It attracts clients seeking professional web development services.
Example
Kevin is a skilled web developer. He starts offering web design and development services. Kevin creates visually appealing and functional websites for businesses.
Related Resources
W3Schools: An online resource for learning web development languages and technologies.
Webflow: A website builder that allows designers to create responsive websites without coding.
Pet Sitting and Dog Walking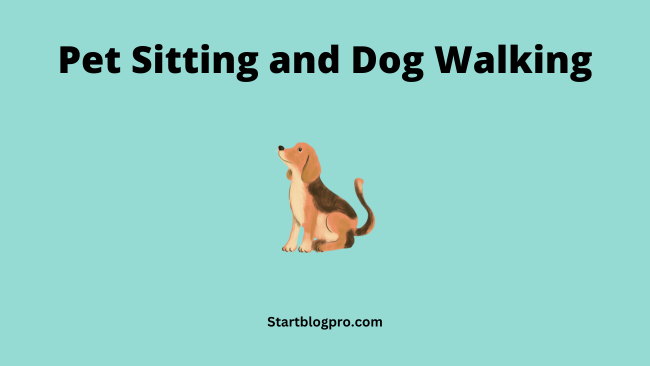 Pet owners often need someone reliable to care for their furry friends while they're away.
Offering pet sitting and dog walking services allows you to spend time with animals. You also earn income while doing so.
Build trust with clients by showing your love for animals. You need to provide exceptional care.
Example
Lisa is a passionate animal lover. He starts a pet-sitting and dog-walking business. Lisa provides reliable care for pets while their owners are away.
Related Resources
Rover: A platform connecting pet owners with pet sitters and dog walkers.
Wag!: An app that connects dog owners with local dog walkers.
Care.com: A website where pet owners can find pet sitters, dog walkers, and other care providers.
Consulting Services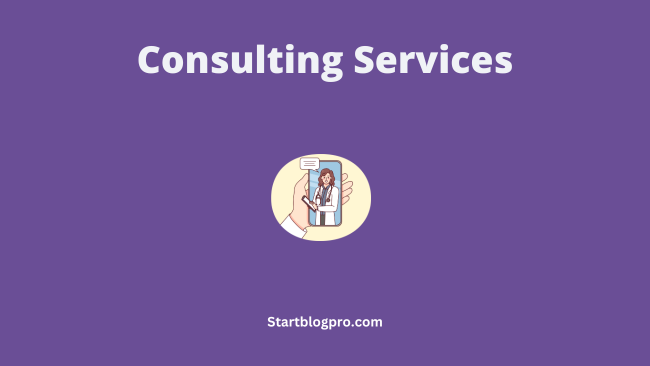 Consulting service is a viable business option if you have expertise in a specific field.
Provide strategic advice and offer solutions to businesses' challenges. This way, you can help them achieve their goals.
Develop a strong professional network and showcase your knowledge through thought leadership content. Leverage your industry experience to attract clients.
Example
David, an experienced business consultant, starts offering consulting services. He helps startups and small businesses with strategic planning and growth.
Related Resources
LinkedIn: A professional networking platform to connect with potential clients.
Clarity: A platform where entrepreneurs can book consulting sessions with industry experts.
Guru: A freelance marketplace where consultants can find projects and clients.
Podcasting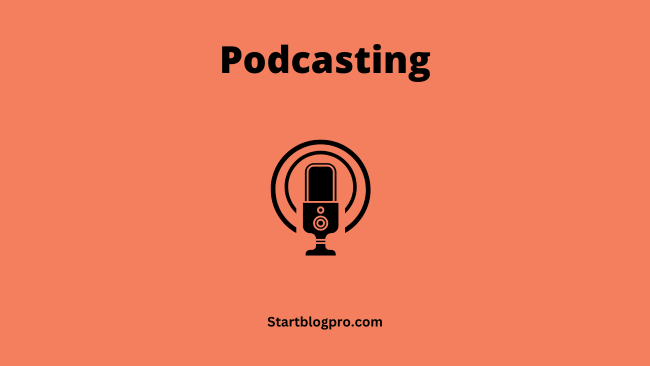 Podcasting has gained immense popularity as a medium for sharing information and entertainment.
If you are passionate about a particular topic, consider starting your podcast.
Research your niche and create engaging episodes. Distribute your podcast on platforms like Apple and Spotify. Collaborate with guests and build a loyal listener base.
Example
Emily, a passionate storyteller, starts her podcast on self-improvement and personal growth. She invites experts and shares valuable insights with her audience.
Related Resources
Buzzsprout: A podcast hosting platform with tools for publishing and distribution.
Anchor: A free platform for creating and hosting podcasts.
Libsyn: A podcast hosting service with advanced features for podcasters.
Catering and Meal Preparation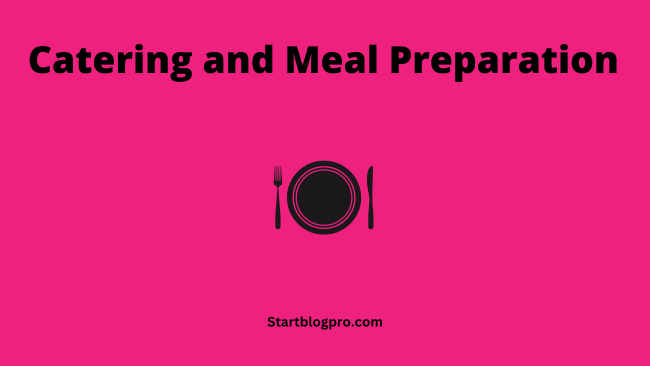 If you have culinary skills and enjoy creating delicious meals. You can start a catering and meal preparation business.
Offer catering services for events or provide pre-prepared meals for individuals or families. Use fresh ingredients and highlight unique flavours to stand out in the market.
Example
James is a skilled chef. He starts a catering business specializing in healthy and gourmet meals. James caters to events and offers meal prep services for busy individuals.
Related Resources
CaterCow: A marketplace connecting caterers with customers for various events.
Gather: A platform for event professionals to manage and organize catering.
The Catering Institute: A resource hub for catering businesses with industry insights and training.
Gardening and Landscaping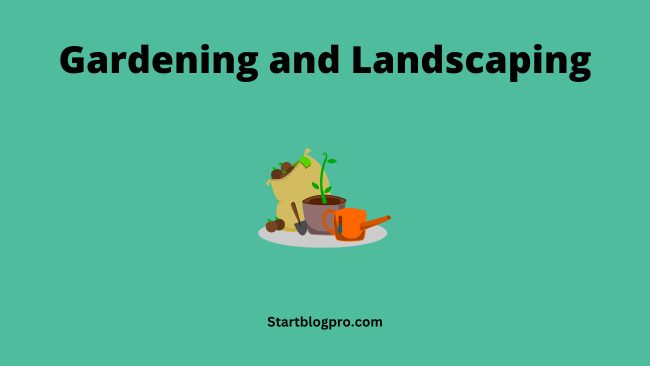 Gardening and landscaping can be a fulfilling business opportunity for those with a green thumb and an eye for aesthetics.
Offer services such as garden design, plant care, and landscape maintenance.
Create a portfolio to showcase your projects. Collaborate with nurseries or local gardening stores.
Example
Mark, a landscaping enthusiast, starts a gardening and landscaping service. He designs beautiful outdoor spaces and offers maintenance services.
Related Resources
Houzz: A platform for finding inspiration. You can connect with professionals in the home and garden industry.
Garden Design: A website featuring garden design ideas and resources.
The National Association of Landscape Professionals (NALP): It provides resources and training for landscaping professionals.
Personal Styling and Image Consulting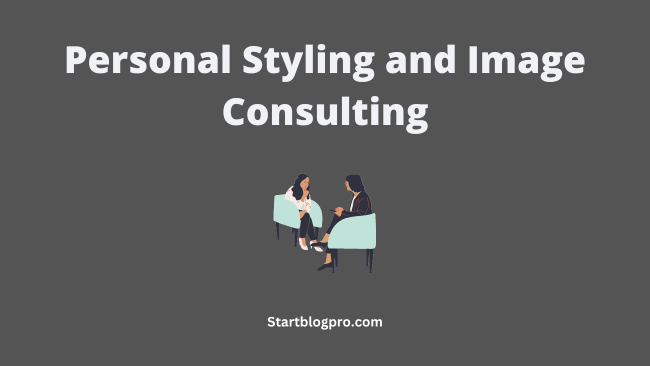 If you have a keen sense of fashion and enjoy helping others enhance their style. Consider offering personal styling and image consulting services.
Provide wardrobe makeovers and offer fashion advice. You can help individuals develop a confident and authentic personal brand.
Use social media platforms and create visually appealing style guides to attract clients.
Example
Emily is a fashion enthusiast with an eye for style. She starts offering personal styling and image consulting services. Emily helps clients enhance their appearance and boost their confidence.
Related Resources
Trunk Club: A personal styling service where clients receive curated clothing selections.
Stitch Fix: An online styling service that delivers personalized clothing items to clients.
Association of Image Consultants International (AICI): A professional association for image consultants offering education and resources.
Fitness Apparel and Accessories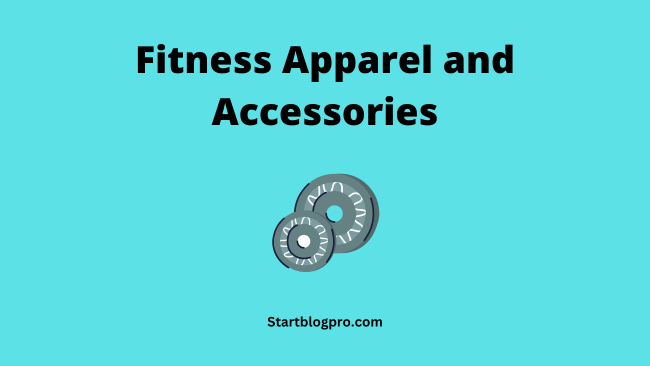 The fitness industry continues to grow. There's a demand for stylish fitness apparel and accessories.
If you have a passion for fitness and an eye for fashion. You can start a fitness apparel and accessories business.
Identify popular fitness trends and collaborate with manufacturers. Market your products through social media and fitness influencers.
Example
Ryan is a fitness enthusiast. He starts an e-commerce store selling high-quality fitness apparel and accessories. Ryan curates products that cater to various workout styles.
Related Resources
Lululemon: A well-known brand offering stylish and functional activewear.
Nike: A leading sportswear brand with a wide range of fitness apparel and accessories.
Under Armour: Another famous brand known for its performance-enhancing athletic wear.
Online Courses and Workshops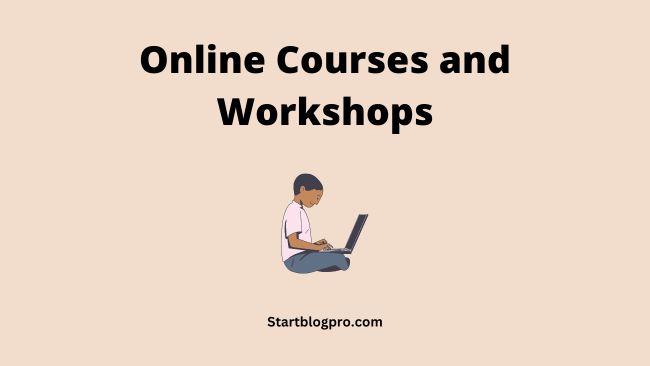 In the digital age, online learning has become popular. If you have expertise in a particular subject. Create and sell online courses or workshops.
Platforms like Udemy and Teachable provide you with a user-friendly interface. They help you create and distribute your educational content.
Develop comprehensive courses that deliver value to your students. It will help them achieve their learning goals.
Example
Sarah is an expert in digital marketing. She creates and sells online courses on various digital marketing topics. Sarah shares her knowledge and skills with eager learners.
Related Resources
Udemy: A platform where instructors can create and sell online courses.
Coursera: An online learning platform offering courses from top universities and institutions.
Skillshare: A platform for creative and skill-based online courses taught by industry professionals.
Mobile Repair Services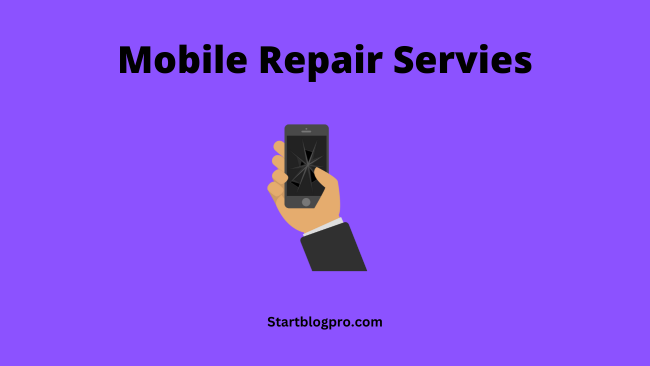 As smartphones and other mobile devices become indispensable in our lives. Demand for mobile repair services continues to grow.
If you have technical expertise in repairing devices. You can collaborate with technicians and offer mobile repair services.
Replace screens and fix hardware issues. You can provide reliable solutions to customers' mobile device problems.
Example
Alex, a tech-savvy individual, starts a mobile repair service. He fixes cracked screens and resolves other technical issues for smartphones and tablets.
Related Resources
iFixit: A resource hub for repairing and troubleshooting electronic devices.
UBreakiFix: A chain of electronics repair shops focusing on smartphones and tablets.
GSM-Forum: An online community and resource centre for mobile phone repair technicians.
Home Renovation Services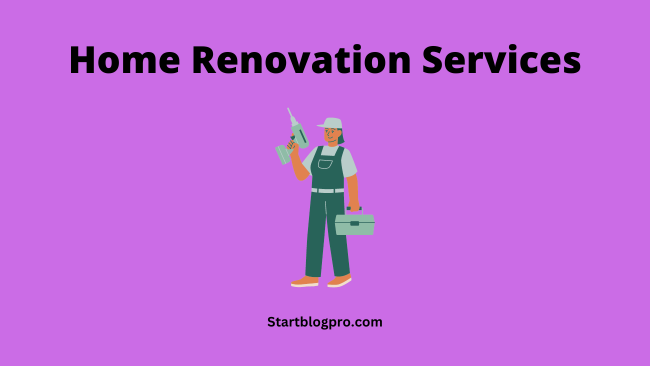 Home renovation services are on the rise. As more and more homeowners seek to improve their living spaces.
If you have experience in construction, interior design, or project management. Consider starting a home renovation services business.
Collaborate with contractors, offer design suggestions, and ensure timely completion of renovation projects.
Example
Jessica is a skilled interior designer. She starts a home renovation services business. Jessica remodels kitchens, bathrooms, and living spaces, bringing her client's visions to life.
Related Resources
Houzz: A platform for finding inspiration and connecting with home renovation professionals.
HomeAdvisor: A platform connecting homeowners with home improvement contractors.
Angie's List: A website where users can find and review local service providers.
Conclusion
Consider the diverse and promising business ideas discussed above when starting a business while working full-time.
Each example showcases the potential for success in various industries. The related resources for each business can provide valuable guidance, support, and connections. It will help you thrive in your entrepreneurial journey.
Always remember with dedication, hard work, and creativity. You can build a successful business while maintaining your full-time job.