Want to improve your Google rankings? Higher Google rankings lead to a ton of traffic to your site. Backlinks are one of the Google ranking factors that boost your web traffic. So, to get more traffic you need to learn the art of building backlinks for SEO.
If you own a website or are planning to start a blog. Driving traffic to your site is of paramount importance. Building backlinks come in handy for doing so. Backlinks are trust votes from other sites to your site. The search engines track these trust votes to rank your site. More votes mean a better ranking for your site.
In this blog post, we will discuss what are backlinks. The importance of backlinks for SEO. Different types of backlinks you can create, and common mistakes while building links. Building backlinks is part of off-page SEO optimization activities.
So, without further delay. Let's get started with what are backlinks in SEO
What are Backlinks for SEO?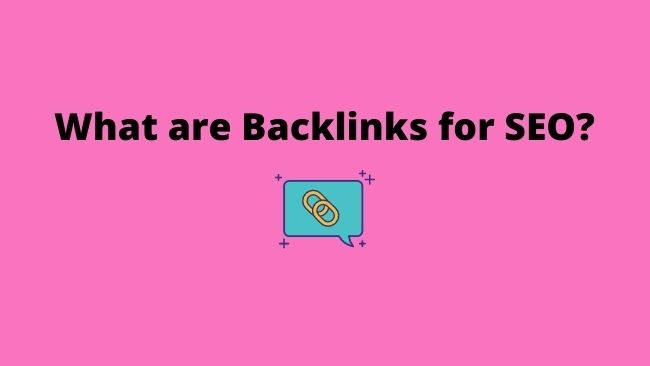 Backlinks are hyperlinks that connect your website to other websites. These are ranking factors in search engine optimization. They help sites increase traffic, build credibility, and rank higher on SERPs.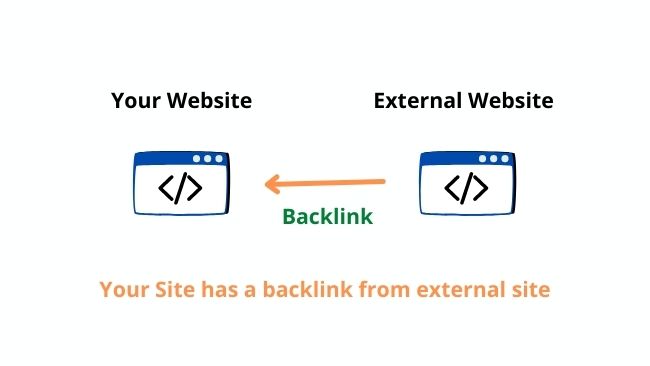 Backlinks come from other websites. They link to a blog post or a website that you want to promote. They can give your site an edge over competitors for keywords that you're targeting. Backlink building is an integral part of SEO strategy for any business online today.
Backlinks are the cornerstone of SEO. Backlinks are of different types. Each type has its own importance for Search Engine Optimization. A backlink can come from a high-authority page to your site. Even mentions on social media sites like Facebook or Twitter.
Backlinks include web directories that list your website in a relevant niche. You can get backlinks through blogging by submitting articles to article submission sites. Like EzineArticles and Squidoo.
What is the Importance of Backlinks in SEO?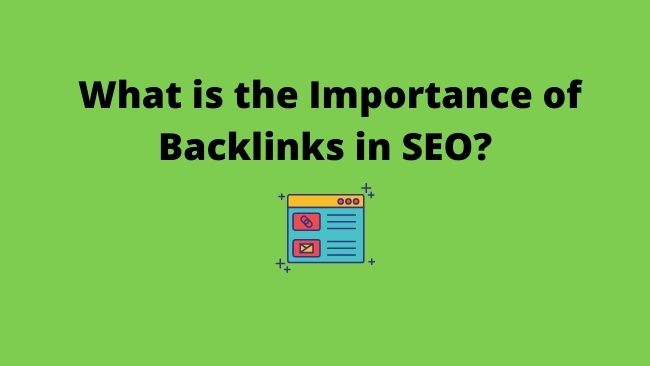 Backlinks are important for SEO as they signal to search engines how popular your site is. Which helps you rank higher on search engine results pages.
Backlinks allow users to navigate from one page on the internet to another. If you have a blog or article on an interesting topic. People will share it with their friends. They can do so by posting a link back to it. This gives you more traffic and boosts the popularity of your website even further!
Some of the advantages of backlinks in SEO are:
Higher Organic Search Engine Rankings
The backlinks are trust votes for a post or a website. A site with a lot of backlinks is trustworthy for search engines. Search engines prefer a post or website with more backlinks.
Higher Traffic for the Site
As the search engine sees the content with more backlinks as trustworthy. They prefer it over other content with fewer backlinks. A higher ranking in search engine result pages(SERPs) means more visibility. Thus, driving more traffic to your site.
Better Authority for your Site.
As your website gains links, it gains a higher ranking in the search engines. Links also help search engines learn about the topic of your site. Due to more visibility of your content on a specific topic. You will become an authority on the topic.
Backlinks attract more Backlinks
The site with more backlinks earns a higher ranking in the search engines. People searching for a topic link to the site that ranks higher. Thus, their speed of gaining backlinks increases. They tend to attract more backlinks from other sites.
What are Different Types of Backlinks in SEO?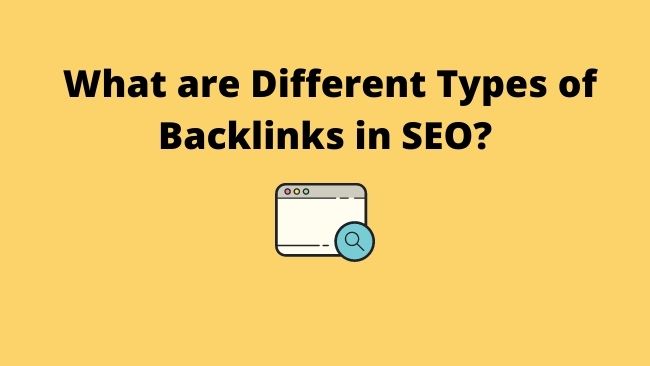 There are two types of backlinks in SEO:
Dofollow Backlinks
Nofollow Backlinks.
When you visit a webpage you will not be able to differentiate between them. To find the difference you have to analyse the web page's source code. The source code of the webpage has a specific tag. This tag signals the search engines to follow or not to follow the link.
Let's discuss them one by one:
Dofollow Backlinks
Dofollow Backlinks are the most valuable links in SEO. They signal the search engines to follow those links. These types of links pass the authority of the origin site to the destination site. The passing of the authority is passing the "link juice".
A site with dofollow backlinks from high-authority sites has a better domain rating and authority. This authority will help it rank better in the search engine.
If you want to create a dofollow link. Here is a dofollow backlink example code for you
<a href="https://startblogpro.com">StartBlogPro</a>
Nofollow Backlinks
Nofollow backlinks are less valuable as compared to dofollow links. They signal the search engines not to follow these specific links. These links do not pass any authority to the destination site.
These types of backlinks are common on sites to which you upload your content or add your links. For e.g, Social media sites like Facebook, and Twitter, Q&A sites like Quora, Forums and other similar sites.
To create a nofollow link you have to add the rel="nofollow" tag to the do follow code. Here is a nofollow backlink example code.
<a href="https://startblogpro.com" rel="nofollow">StartBlogPro</a>
Although, dofollow links are more valuable. But this should not stop you from acquiring nofollow links. There should be a healthy mix of both types of backlinks.
Backlink rankings factors are:
Number of backlinks (the more backlinks, the better)
How old they are (older is better).
Level of authority (higher authority means higher ranking).
How do the Sites Earn Backlinks from Other Sites?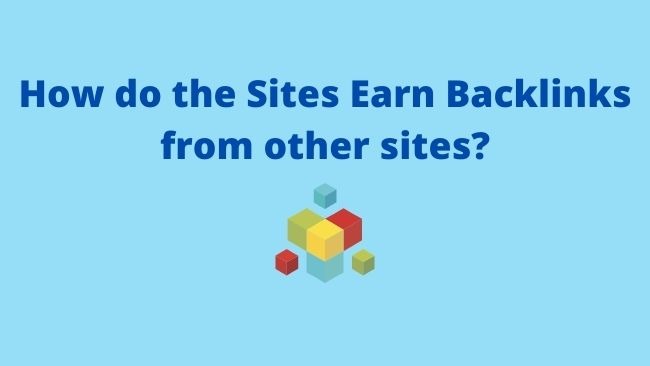 The sites can earn backlinks from other sites in 2 ways.
Natural links – These types of links do not need you to put in any effort. High-quality content attracts attention from other websites. People link to such content naturally.
Manual links – These types of links need consistent effort from the webmaster. They have to reach out to other websites for these links. Guest blogging is the best example of a manual link. The author includes a link back to his site from the guest post.
The next section covers the different ways to manually add links.
Let's discuss the different links building techniques in detail:
How to Create Backlinks in SEO – Backlink Building Techniques.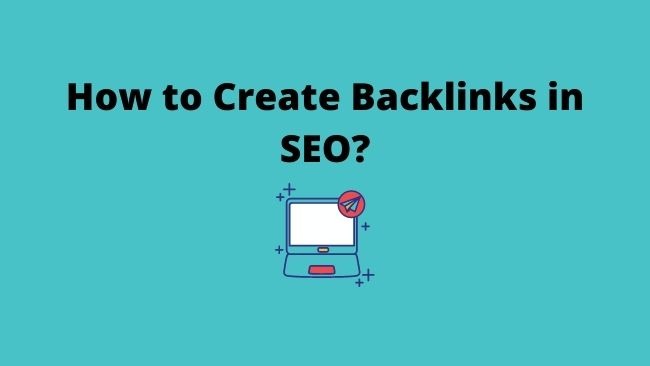 There are many ways to create backlinks in SEO. Here are some of the best methods to create backlinks:
Guest Posts
Guest posts provide an opportunity for you to reach a new audience and promote your site at the same time. You have to find an authoritative website in your niche. Reach out to the site owner for writing a guest post. It gives you an opportunity to add a link back to your site. Check out the post on how to write an SEO-friendly article.
Spy on Your Competitors
Use a tool like SEMrush to spy on your competitors' links. It will give you a complete backlink profile of your competitor's website. You can mimic the competitors' strategy and beat them at their game.
Take Part in Interviews
You can generate a lot of backlinks by participating in interviews. A Google search will uncover a lot of websites that regularly conduct interviews. Interviews like guest posts help you out in reaching out to new audiences.
Create High-Quality and Link Worthy Content.
High-quality content is one of the best ways to get a ton of backlinks. If you create useful content other bloggers and industry experts will link to it. They will share it with their audiences. Thus, attracting a lot of traffic and backlinks as well.
Online Forums
Online discussion forums are great places to earn backlinks. Participating in a forum helps you in projecting yourself as an industry leader. This will improve your exposure and drive more traffic to your site.
Be a Guest on Podcasts
Podcasts like guest posting and interviews expand your reach. Search for niche-relevant podcast platforms. For e.g, Google Play, Spotify, SoundCloud, and iTunes. Reach out to the podcasters showing them how you can add value to their podcasts.
Make Use of Broken Backlinks
Broken links provide a great opportunity for creating backlinks. Find out the broken links on a site. Contact the site owner to replace the link with the one from your site. You can use tools like Ahrefs or SEMrush to uncover the broken links.
Help a Reporter (HARO)
News and journalism sites enjoy high domain authority. So, If you want high-quality backlinks from news sites. You can reach out to these sites using HARO. HARO stands for Help a Reporter. It's a platform that provides news and articles to journalists and bloggers. 
Common Mistakes While Creating Backlinks – Which Can Hurt Your Rankings.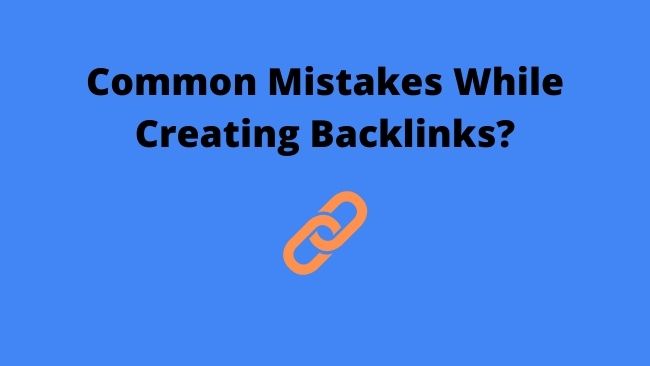 Creating backlinks is one of the most effective ways to generate traffic to your site. But you must keep a few things in your mind while creating backlinks. This will help you in avoiding search engine penalties.
Here are a few of them:
Creating Unnatural Backlinks for SEO
Avoid creating backlinks that look unnatural with dofollow or nofollow links. Create backlink profiles that Google sees as natural and not fake. Although it may seem all fine and dandy to create 100s of websites linking to your website.
It can hurt you more than help you in the long run. Create backlinks naturally using social media, guest blogging, or even product reviews.
Keep a Good Backlink Profile
Always remember that you create backlinks to get a better website ranking. Not to hurt them, by creating spammy links which can get you penalized by Google altogether. Use only quality websites when building backlinks to avoid the Google penalty.
You should create backlinks over time instead of all in one day. Creating a large number of backlinks will make it look unnatural. It can also result in a Google penalty!
Link to Quality Websites
Do not buy backlinks if that's how you plan on building your backlink profile. It can lead you to a Google penalty. You should create backlinks naturally. You can use social media, guest blogging or even product reviews for this.
Conclusion
Backlinks are an important part of SEO and you need them to rank higher in SERPs.
The different types of backlink types are critical for success. Each one has its own potential benefits and pitfalls. From outbound links that point away from your site to internal links that point within it. Contextual links that provide useful information. Or anchor text which incorporates keywords into the link itself.
There's a lot more than meets the eye when it comes to these simple concepts. To create high-quality backlinks with lasting value.
We recommend using guest posts on high-ranking sites. where possible so you can get valuable content without creating too much yourself. You should never spam other websites by asking for a link exhaust for the sake of getting one either.
How are you planning to create backlinks for your site?