If you're a local business looking to increase your online visibility and attract more customers. Then, conducting a local SEO audit is a must.
This post is a comprehensive guide on how to conduct a local SEO audit. We cover everything for effective local SEO review with action steps. We'll provide you with a sample local SEO audit checklist for reference.
What is a Local SEO Audit?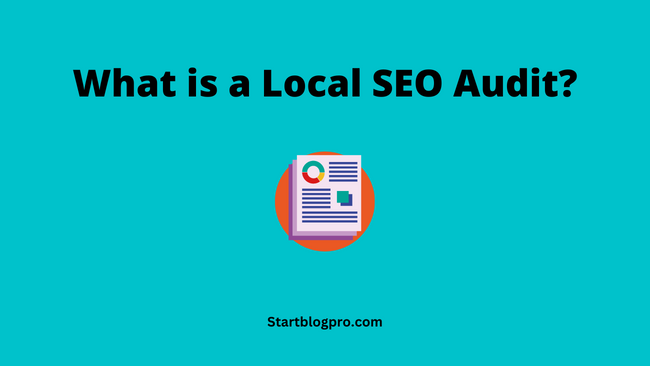 Local SEO audit assesses the performance of a business in the local search engine result pages (SERPs).
The local SEO audit checks the health of a site's regional presence. It uncovers the strengths and weaknesses of a website. We gain new insights for optimizing the site to achieve a higher local pack ranking.
The local pack is a Google SERP feature for showing local search results. It comprises a group of three local business listings and a map of the area. To see more results click the More places arrow.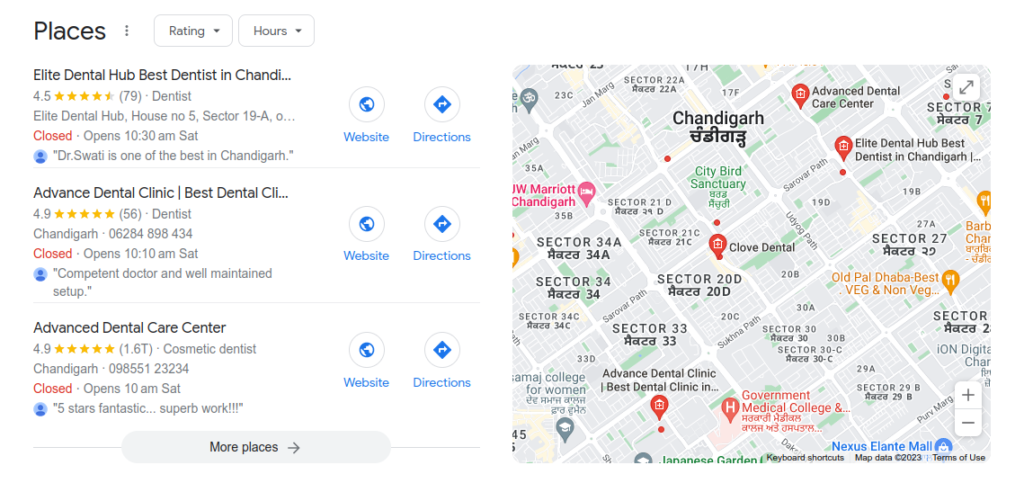 What are the Benefits of a Local SEO Audit?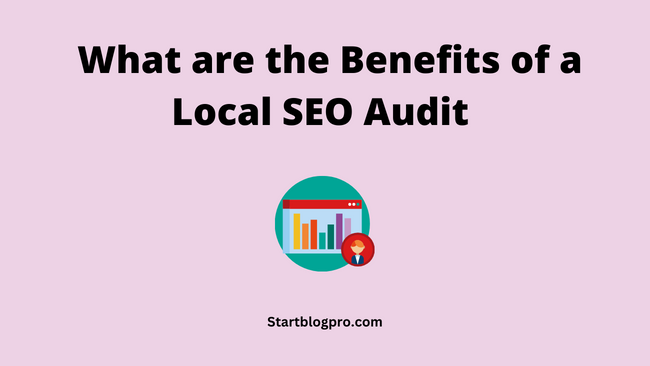 These are the benefits of a Local SEO audit:
Improves the Website Authority – Featuring in the top 3 local pack results establishes the site's authority and relevance in local SERPs. Improving the trust factor and driving more traffic to your site.
Pinpoint Local Ranking Issues – A detailed local SEO review pinpoints the SEO issue seeking immediate attention. It takes the guesswork out of your SEO efforts.
Focus on Important Tasks – Local Audit provides you with a list of the site's local SEO issues. Allowing you to focus on important tasks first.
Find New Opportunities – A local audit uncovers new opportunities. For example, finding new key phrases during keyword research. These key phrases will generate more local traffic to your site.
Reasons for Drop in the Local Rankings – A local SEO check finds the reason behind the drop in local search engine rankings. Enabling you to take corrective action and improve your traffic and conversions.
Check the Performance of your Website – Because of the ever-changing nature of the online world. Consistent local SEO checks help in fine-tuning your site for search engines. Thus, improving the performance of your website in local results.
Saves and Generates Website Revenue – Auditing your site's local SEO uncovers search ranking issues. Addressing these ranking problems saves and generates extra revenue for your site.
Local SEO Audit Checklist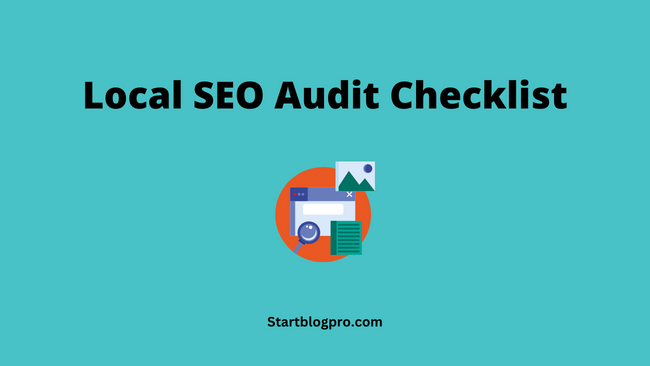 The benefits of creating a local SEO checklist are:
A local SEO audit checklist organizes and tracks the audit. Allowing you to identify the areas for improvement and track your progress.
A checklist ensures you miss nothing. It provides a course of action and maintains a record of all the mandatory actions.
You can share spreadsheets with your team members or stakeholders. Allowing them to collaborate and ensuring everyone agrees. This improves your and your team's efficiency.
Thus, you should create a spreadsheet documenting the local SEO audit process. Use Ms-Excel or Google Sheets to create one.
Include the following points in your local SEO audit spreadsheet.
Google Penalties
Local keyword research
Rankings and keyword research
Website Audit
Content Audit
Mobile Audit
Local Citations
Brand mentions and implied links
Google Business Profile
Reviews
Social media
We have created a sample Local SEO audit template for you. Download the Google sheet local SEO audit template. Customize it as per your workflow and requirements.
How to Carry Out a Local SEO Audit?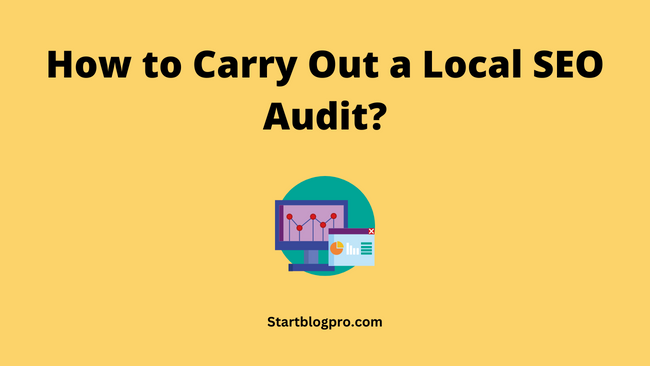 With your local SEO audit spreadsheet in place. Go through the following points step by step and note down your observations. So roll up your sleeves and get down with the first task.
---
Check for Google Penalties
Start the local SEO audit by checking for any Google penalties. Google penalizes the sites that violate Google's quality guidelines. This results in a sudden loss of traffic and site rankings.
A few common reasons for Google's penalty are:
Thin Content – Thin content is web pages with low word count, offering little value to the user. It includes duplicate and low-quality content that doesn't provide a positive user experience.
Tricky Mobile Redirects – These redirects navigate users to a different page than they intended to visit. Such pages use scripts to detect the device and redirect the user to another page specifically designed for that device.
Unnatural Link Structure – An unnatural link structure refers to artificially created links. It includes paid links, link farms, and links from low-quality directories. Optimizing the anchor text is another example of a shady link structure.
User-generated Spam – User-generated spam includes spam comments, reviews, forum posts, and spam user profiles. The spam content severely affects the site's reputation and user experience.
Action Steps:
Check the Google search console manual actions report. Find the report under the "Security & Manual Actions" tab of the GSC dashboard.
Steps to submit a reconsideration request against Google penalty:
Identify the violation by reading the GSC manual action report. Get to the root of the issue that led to the Google penalty.
Take corrective steps to remove the violation issue. Such as the removal of spam content, fixing security issues or improving the website link structure.
Submit a reconsideration request through the GSC dashboard. Finally, wait for the response from Google. Google's response can take from a few weeks to months.
---
Conduct Local Keyword Research
Keyword research is an important aspect of local SEO too. It uncovers relevant and profitable keywords for your target audience and location.
Keyword research at regular intervals uncovers new search terms. New search terms mean more traffic and conversions. Most of the local SEO keywords include "Keyword + Near me" or "Keyword + locations" searches.
Action Steps:
Perform local keyword research using local SEO tools. E.g. Google keyword planner, Surfer local, and Keyword Surfer.
Come up with a set of keywords based on your products and services. Expand this list by running them through keyword tools.
Pick the most relevant and popular keywords with low competition and higher search volume.
Local keyword research uncovers new local keywords and phrases. Use this exercise to figure out weak and strong keywords for your site.
Local Keyword Research Using Google Keyword Planner
Steps to perform local keyword research using GKP:
Login to your Google Ads accounts and select the GKP tool.
Click on the "Discover new keywords" section.
Enter the keywords related to your product or services.
Choose your target location by clicking on the Google map icon below the keyword search bar.
Choose a specific city or locality you want to rank for.
Click "Get results".
Pick the relevant keywords from the GKP and record the data in a spreadsheet.
Apart from GKP, you can use the following tools for keyword research
---
Check Keyword Rankings
After completion of local keyword research. Find out the local keywords your site and its competitors are ranking for at your target location.
This keyword exercise along with the previous one provides valuable insights. You get to know the present keyword ranking status. Enabling to improve your site's performance in Google local pack and organic rankings.
Action Steps:
Use a local rank tracker tool to find the local keywords and record them in your local audit checklist.
You can use one of the following tools:
---
Website Audit
Conduct a complete website audit including the on-page, off-page, and technical audit. This audit optimizes the site for search engine crawling, indexing and visibility. It reviews the site structure, site content and site user experience.
On-Page audit
On-Page audit checks the structure and elements on the page. We should optimize a web page for a unique and single keyword. The page should be around a common theme. Thus, adding to the topical authority of your website.
The steps are the same as a fully-fledged on-page SEO but with the local target audience in mind.
Action Steps:
Each page targets one specific local keyword. Check whether we optimized the following elements for the local keyword.
Page Title – Max length 60 characters
Meta Description – Max length 160 characters
Page URL
Headings
Image alt tag and filenames
Check for dedicated location pages for each business location. Make a note of missing, duplicate, under-optimized or over-optimised elements.
Off-Page Audit
The off-page SEO activities are done away from the page. Despite that, they help in improving search engine rankings. The major component of off-page activities is link building.
Link quantity and quality are important local SEO ranking factors.
Internal linking
Internal linking is hyperlinking of web pages of the same website. This improves the site's topical authority. Leading to higher search engine rankings for the website.
External linking is hyperlinking to other websites. A backlink is when a site gets links from other sites. Linking to credible sources of information improves the website's trust.
Read: Backlinks for SEO: Why you need them and how to use them
Action Steps: Internal Links
Find and record all the broken links. Broken links result in a poor user experience for visitors.
Make a note of the page cross-linking opportunities. Research local organizations, directories or events for linking opportunities, cross-linking boosts page rank.
Action Steps: External Links
Use keyword tools to check the link profile of a website.
Check the number of backlinks or inbound links.
Assess the link profile, and whether the links are good-quality, high-authority and appear natural.
Note down the low-quality links and spam links.
Check the links are from authoritative websites relevant to your business or industry.
Review external links. Are they referring to authoritative sources?
While auditing links make a note of link-building opportunities or missing links
Assess the use of anchor text, we should optimize it for keywords.
Audit the competitors' links profile to identify new opportunities and measure their performance. Use this information for benchmarking.
Want to learn SEO? check the guide on how to learn SEO free.
---
Content Audit
A comprehensive content audit evaluates existing content on your site. It checks the performance of your content in local search results. This enables us to find the content gaps in our website content.
Action Steps:
<<<>>>>
Review the website content. Is it addressing the search intent of customers at various stages of the buyer journey?
Informational Content – The content that answers how, why, and what of the products and services.
Transactional Content – It's the content that helps customers make a purchase. E.g., review and comparison blog posts, testimonials, etc.
Commercial Content – The content for users with a strong intent to buy. You can show offers, coupons, and discounts to nudge them to make a transaction. The content should provide a clear path to buying a product or service.
Check the site for duplicate content. Add a canonical tag for duplicate pages.
---
Schema Review
Structured data or Schema generates rich search engine results. It highlights the information using various search features. E.g., featured snippets, product listing, FAQs, etc.
Action Steps:
Review and make a note of the structured data markup of the site. Use Google search console data or run the content through the Rich results test (RRT).
Make a note of the featured snippets in the search engine organic results.
Check whether the site is publishing relevant and authoritative content for the local audience.
Note down the schema opportunities like business details, events, products, or FAQs.
---
Mobile Audit
A mobile usability audit evaluates mobile optimisation of webpages for local results. This process reviews the website loading speed, ease of navigation, and good mobile experience for local visitors.
Action Steps:
Check how the website appears on different devices, including smartphones, tablets, etc.
Check the website's loading time on mobile devices. Use tools like Google Lighthouse or Gtmetrix.
Check the navigation of the website on mobile devices. Is it easy to use?
Review the content. It should have short and concise headlines, short paragraphs, and easy-to-read fonts.
Check the mobile usability of other content like images, videos, schema markup, etc.
---
Local Citations Audit
The aim of a local citation audit is to check websites' online citations. Local citations are equal to link-building in normal SEO.
Google confirms information about your business and website using citations. These are the citations on other local websites. The citations improve the business reputation and trust in the target geographic region.
Action Steps:
Track existing citations using a citation tracking tool.
Create a list of online citations, including business listings, online directories, and social media profiles. BrightLocal citation tracker is one such citation tracking tool.
Check the quality of each citation. Are the citations from authoritative or low-quality websites?
Identify new local citation opportunities while tracking the existing ones. Use your keywords to find reputable local directories.
Check the citations for the accuracy of business information.
Identify and record incomplete and duplicate information in the citations.
Check citations for consistency of information like name, address, phone number and website.
Perform a google search using your business names to uncover brand mentions and implied links. Implied links mention the NAP of a business but without hyperlinks. The brand mention or implied link presents citation opportunities for your site.
---
Google Business Profile Audit
Google business profile (formerly GMB) provides a lot of useful information. Which is useful to your local customers and search engines.
The audit checks the information on the Google Business profile. We need to check each element of the business listing and ensure that relevant information is up to date.
Action Steps:
Here are the steps to perform a GMB listing audit:
Ensure the business is verified with GMB with accurate and up-to-date information.
Verify business information, including name, address, phone number, and website.
Check the category and subcategory of your listing.
Check the location pin in Google Maps
Review the opening hours
Verify the public email address is valid and is receiving emails
Make a note of the frequency of the update of posts.
Review and record the GMP performance
Use of Question and Answers feature
Review the image uploads.
Review the video uploads.
Go through the reviews and make a note of unanswered reviews and recurring issues.
Review the Google business profile insights, and record the information
Check the product, services, offers, and event information.
Audit your competitors' Google business profiles. Review the information and note down their strengths and weaknesses.
Remember to record your findings in a spreadsheet. You can use this information for making necessary changes to your GMB profile.
---
Auditing Reviews
Online reviews attract customers, build trust and drive traffic to your website. Auditing reviews help identify areas for improvement. Thus, improving your website's visibility in local results.
Action Steps:
Here are the steps to audit reviews:
Collect all the reviews using a review management tool. This way, you have all your reviews on various platforms in a single place.
To find your business reviews manually search using "Business name + reviews".
Check the total number of reviews and average star rating. Compare the data with your industry average.
Make a note of reviews without a response and recurring negative reviews
Check the proportion of good and bad reviews
Identify fake reviews and report them.
Note down any review sites that don't have your business reviews.
---
Social Media Review
Social media audit is another important component of your local SEO strategy. The audit reviews the popularity of a business across social media channels. When customers share their experiences on social media, your business gets new customers.
Action Steps:
A business doesn't have to be present on all social media platforms. But the ones that are followed by your target audience.
Check for consistency of social media creatives. E.g., logo, cover images, and business information.
Note down the social media update frequency.
What type of questions customers are asking? How are the questions answered?
Spy on local competitors' social presence. Note down the features they are using. What tactics are they employing? E.g., Live giveaways, events or promotions. Note down your findings.
---
Review Google Search Console data
Google search console is a free tool. It can provide you with a ton of useful data for your local SEO audit.
Action Steps:
Go through the data provided by GSC. Record the observation in your local audit spreadsheet.
The steps for the local SEO audit with GSC:
Visit the Search results tab. Check the data like the number of clicks, impressions and average click-through rate.
Click through the Queries and Page tabs under the graph. These tabs help in understanding keyword and content performance.
Navigate to the Pages section to check the crawling and indexing status of your site.
Check the rich results report under the Enhancements menu. This report is visible when Google finds rich results for your web pages.
Review the mobile and desktop experience under the Mobile Usability report.
Verify any security and manual actions under the Security & Manual Actions report.
Under the Sitemaps tab, check the sitemap submission and status.
Use the above data to find the strengths and weaknesses of your site.
---
Google Analytics Review
Google Analytics helps you in finding top-performing and low-performing content. The data uncovers the profile of your target audience. You can check the top traffic sources and product purchasing paths.
Action Steps:
The steps for the local SEO audit with GA:
Check website traffic by navigating to Audience > Overview from the GA dashboard. Use date ranges to monitor a predefined range.
Track website traffic sources by visiting Acquisition > Overview. Check the website traffic, including search engines, referral sites, and direct visits.
Go to Behavior > Site Content to check the most visited pages and the average time spent on each page.
Check purchase paths by navigating to the Conversions section. This section allows you to view goal, e-commerce, and multi-channel funnel paths.
---
Conclusion
Conducting a local SEO audit is an important step for a local business. As it improves their online visibility and attracts more customers.
In the process, we analyse the website. Including local search engine rankings, local citations, and Google My Business profile.
The audit identifies the areas for improvement. So that we take the steps to boost local SEO performance.
This guide will help you in performing a comprehensive and effective local SEO audit. Don't forget that it is an ongoing process. So requires regular monitoring and updating to stay ahead of the competition.