Want to learn the backlink basics?
A backlink is a link from an external website to your website. When an external webpage links to a page on your website, you receive a backlink. Backlinks are also known as inward links, incoming links, and inbound links.
Link building is getting other websites to link back to your page for a website. Apart from improving search engine rankings, backlinks drive referral traffic to your site. Thus improving the site authority.
In this article, we cover backlink basics. We start by explaining links and their importance. Various types of links and link terminologies like link equity, anchor text and spam score etc
More quality backlinks mean a better reputation. This means rising to the first page of Google SERPs. Backlinks from unreputed or blacklisted sites pull the site ranking down in the search results.
Let's start with backlink basics by defining links.
What are Links?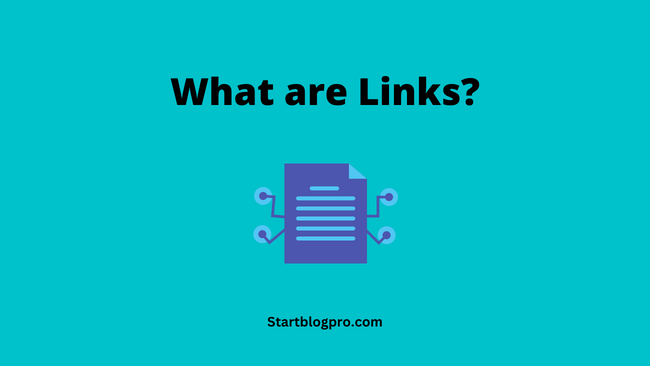 A link or hyperlink is an HTML object. On clicking a link we jump to a new location. It connects resources on the same webpage, the same website, or an external website.
Structure of a Link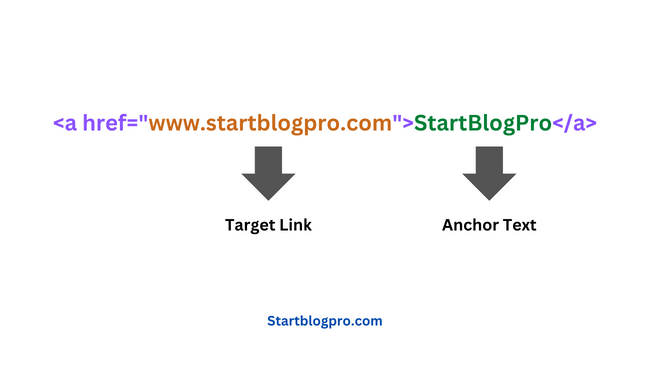 Anchor text is most important for SEO.
Google always talks about anchor text.
Href as the second most important component.
Importance of Links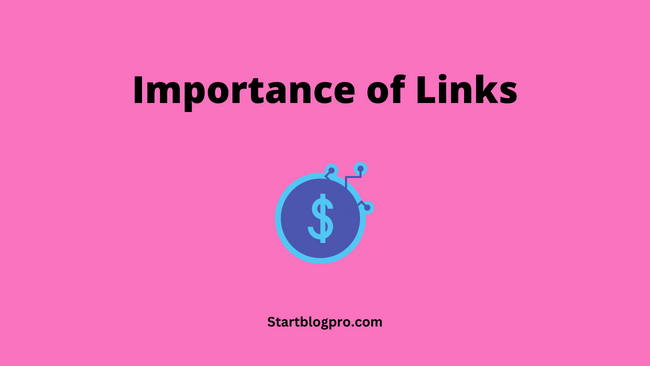 Links help both users and search engines to navigate from one page to another. They point the users to additional resources related to specific content.
Similarly, links help search engines discover new content. Search engines follow the links for crawling and indexing new content. They view links as trust votes from one site to another.
Google's PageRank algorithm uses the quantity and quality of the links to rank pages. It means better rankings for a website with higher-quality links.
Thus, links and link building are vital for improving a website's rankings. It's important to focus on the quality of links than the quantity of links.
So, what do we mean by quality link?
What is the Link Quality?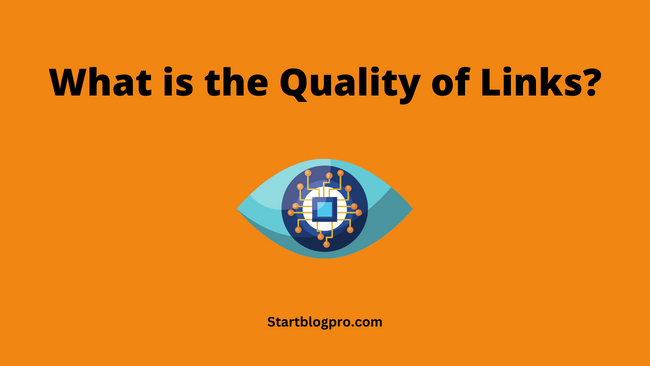 All links are not created equal. Some links are valuable as compared to others. There are a lot of factors that decide the quality of a link.
Let's discuss the most important ones:
Relevance – Link relevance means the link is topically related to the page it's linking to. For example, getting a link from another dentist's website is valuable if you are a dentist.
Trust and Authority – Link from trusted and authoritative websites is valuable compared to less-trusted websites. High authority sites are,.GOV,.EDU, or news websites.
Diversity – Websites should have a diverse link profile. A lot of links from a few websites are spammy. As naturally gained links come from a wide variety of sources.
Link location also plays an important role in deciding link quality.
Above-the-fold links are the most valuable. Above the fold is the area visible after the page loads. Links in this area and at the top of the page are highly sought after.
The second important type of link is the editorial link. They are links from within the post body. These are medium-quality links.
The footer and sider links are of the lowest quality.
Apart from the above factors, Google's PageRank algorithm follows a reasonable surfer method to find the importance of links
The model evaluates the probability of clicking a specific link depending on its features. A user may click a link depending on the font style, colour, size, anchor text, etc.
For example, If a piece of text contains step-by-step instructions with a large call-to-action button at the end. This link grabs the user's attention and often receives more clicks compared to simple links.
Want to start a blogging business. Get a head start with our detailed guide on how to start a blog.
Different Types of Links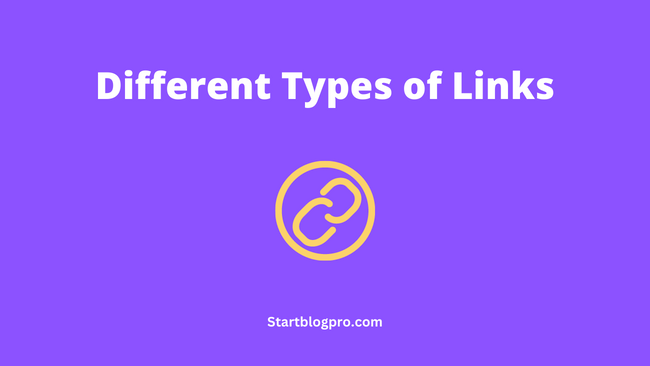 The common types of links in SEO are:
Internal links – Hyperlinks pointing to the resources on your own website
External links – Hyperlinks pointing to the resources on another website
Backlinks – Hyperlinks pointing from another website to resources on your website.
Of these 3 types of links, backlinks have the greatest SEO benefits. You can create external and internal links to your website. But, you have to earn backlinks, which are often hard to get. So a good grasp of backlink basics is important.
Types of links based on a relationship attribute:
Nofollow – Hyperlink with a rel="nofollow" HTML attribute. The nofollow tag directs the search engine to ignore the link. Thus, it does not pass any "link juice" or authority to the linking page.
Follow or dofollow – Hyperlinks without a rel="nofollow" HTML attribute. E.g.
<a href="https://example.com" rel="nofollow">My Link</a>
Google introduced the nofollow attribute in early 2005 to curb link spam. Nofollow in now hint only. Google made nofollow at a hint rather than an instruction in September 2019
Nofollow vs Follow
Nofollow links are used to reduce the risk of passing link juice to untrusted or low-quality sites.
Follow links are used for pointing to trusted content. They help increase the ranking of the target page in the search engine result pages.
How to Check if a Link is Follow or Nofollow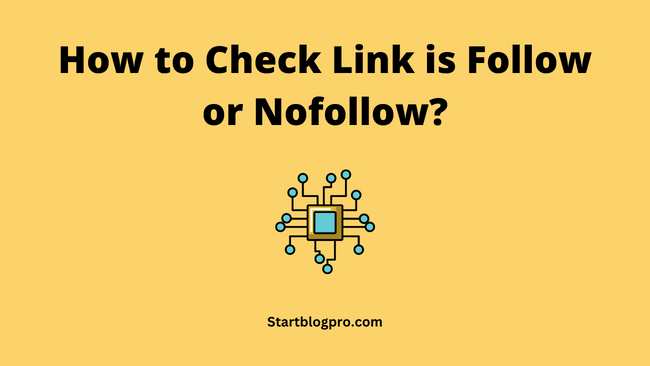 To check if a link is a follow or nofollow link:
1. Right-click on the browser window, and click "View page source"
2. Next, check for the link within the HTML code of the page. Use CTRL+F for a quick search.
3. A link with a rel="nofollow" attribute is a nofollow link. Else the link is a dofollow link.
What is Link Equity?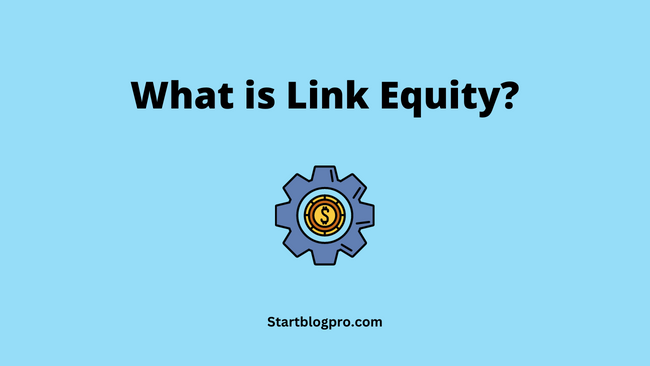 Link equity or link juice is a measure of value that a link passes from one page to another. It is a way of assessing the value of a webpage or website. A web page with a higher number of quality links is more valuable.
The more the number of quality links, the higher the link equity. It's because the links are a form of endorsement. A page with more endorsements is more valuable.
However, the quality of links is also important. Links from high-authority sites hold more value than links from low-quality spammy websites. Therefore, the value of a page depends upon the linking page's topical relevance, authority, and overall authority of the website.
Search engines use link equity to determine the relevance and authority of a website. A web page with more quality links ranks higher in the search engine result pages (SERPs).
What is Link Relevance?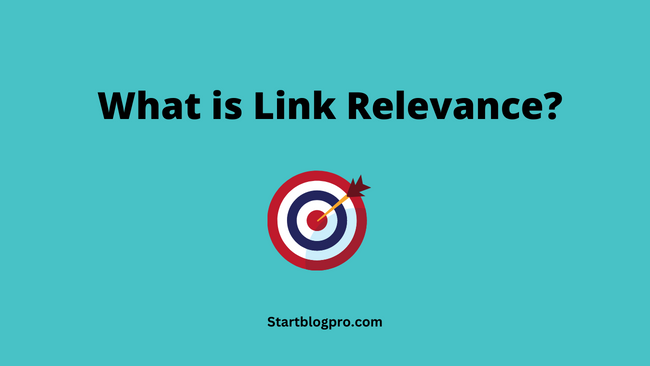 The relevance of a link refers to how closely the topics of the linking pages or websites are related. Links from websites and webpages with related content are relevant as compared to links from unrelated resources.
In a nutshell, relevance is an important factor for determining the value of a link. It signals search engines the reliability and trustworthiness of a website on a specific niche.
Here are some pointers for improving the relevancy of links
A link from a related niche website.
Link from relevant page title and URL
A link from the page with a related primary keyword
Link from a relevant paragraph
Using a relevant Anchor text to the linking page.
Try to get links by ticking as many points as possible. Aim for 3 to 4 points for good link relevancy.
Importance of Anchor Text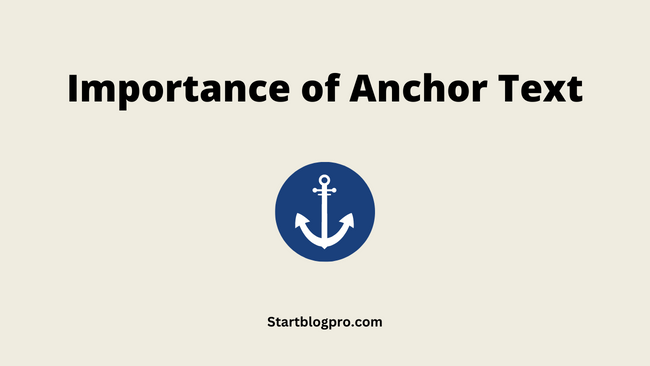 The anchor text provides context to the users and search engines. A descriptive and relevant anchor text results in a good user experience. It pushes your site up in the Google rankings.
Search engines determine the topic of the linked page using the anchor text. That's why SEO often talk about link relevancy while discussing backlink basics.
In a nutshell, Google favours pages with anchor text relevant to the subject of the linked page.
Types of Anchor Text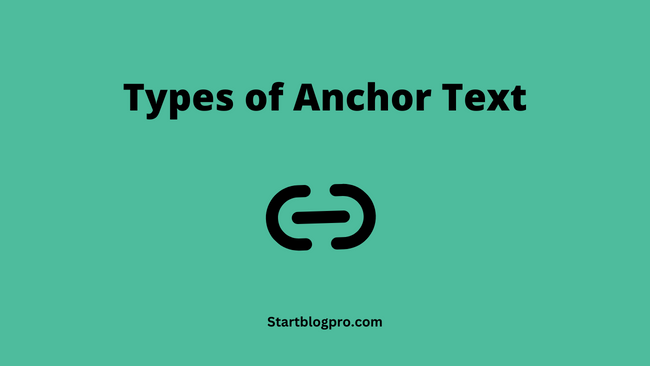 Anchor text is the visible and clickable text in the link. It's the text we use for linking to other web pages. This text is underlined or coloured to distinguish it from normal text.
These are different types of anchor text we use for linking to other web pages:
Exact match
When the anchor text is an exact match of the focus keyword of your webpage. This type of anchor text is known as exact match anchor text. In this case, a page with the focus keyword "best WordPress plugins" links to another page with an anchor text "best WordPress plugins".
Partial match
When the anchor text contains a part of the focus keyword of a webpage. This type of anchor text is known as partial match anchor text. For e.g., A page with the focus keyword "19 WordPress settings after your install WordPress" with the anchor text "WordPress settings".
Brand name
Brand name anchor text contains the name or brand of a business. For e.g. the anchor text HubSpot for pointing to the HubSpot website.
Generic
A generic anchor text is when we point to another site using generic terms. The generic terms are "click here", "learn more", or "read more".
Naked link
A naked link anchor text is when we use the URL of a page for pointing to a website. For e.g. Anchor text www.startblogpro.com pointing to Startblogpro blog.
Remember: Always use a variety of anchor text types in your content for preventing over optimization.
What is Spam Score?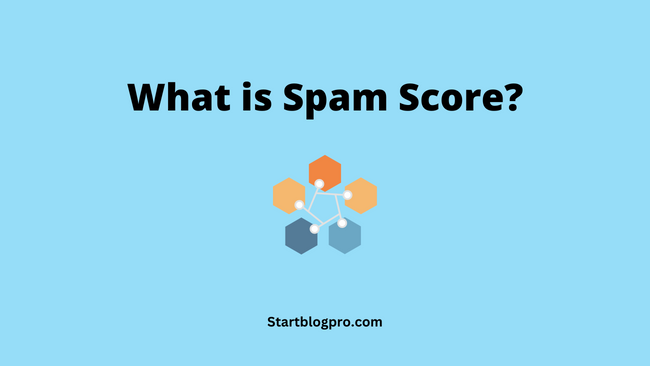 The spam score measures the extent to which a website is using spammy or unethical tactics to improve its rankings. It is calculated using various factors like hidden text or links, keyword stuffing, link schemes, etc.
Search engines use this metric to identify and penalize spammy websites. Sites with high spam scores are demoted/removed from the search engine result pages (SERPs).
Link schemes are used for creating quality links at scale. The goal of such spam techniques is to get higher rankings in search engines.
Spammers use different types of link schemes. Some of the common ones are
Link Farms: Link farms are a group of websites linking to each other to artificially improve link equity.
Buying or Selling Links: Links are exchanged for money or other considerations
Automated Programs: Use of automated software for building a large number of links to spammy or low-quality websites.
Using Redirects: In this case, the webpage/website uses redirects to hide the fact that they are part of a link scheme.
Read: Local SEO Audit that Crushes Your Competition
Conclusion
A link or hyperlink connects two pages on the same or different websites. Link from a high authority site has more link juice or link equity. So it's highly valuable as compared to a low authority site.
Acquiring backlinks is an important component of off-page SEO. More quality backlinks mean higher rankings and more traffic. High traffic translates into more conversions.
Other factors that increase link equity are link relevance. A link from a site with the same or related niche is highly relevant.
The anchor text describing the linking pages' content improves user experience. This results in a lower bounce rate and it's a positive signal for search engines.
I hope you understood the backlink basics. This will help you a lot in your link-building and off-page SEO.