Want to learn how to start a food blog? But don't know how?
It's easier than you think. A food blog allows you to share recipes with your audience and make money too.
In this article, we help you start a food blog from scratch. This step-by-step food blog tutorial covers everything you need to get started.
What is a Food Blog?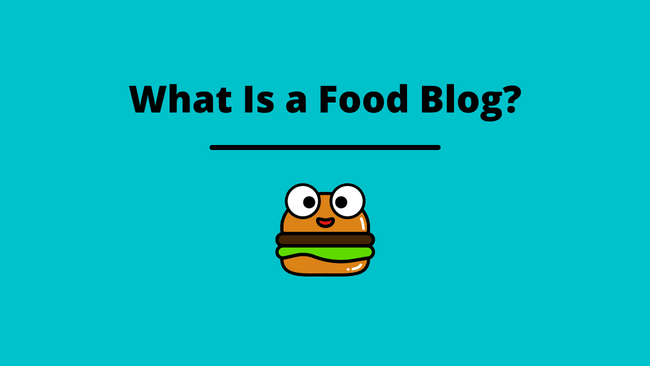 A food blog is a website hosting food-related content. It covers a wide range of food topics. E.g., healthy food tips, recipes, food photography, and restaurant reviews.
Food lovers or foodies often start these blogs. In a nutshell, a blog about food and related activities is a food blog.
Various Types of Food Blogs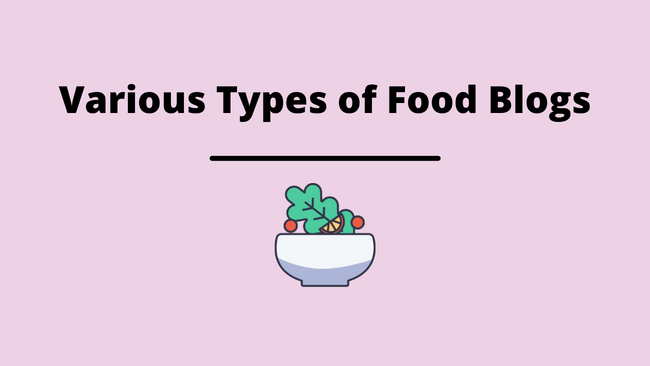 There are various types of food blogs based on the content type. Some of the most common ones are:
Recipe Blogs
These types of blogs create recipe-based articles. The article starts with a listing of the ingredients. Then, provide step-by-step instructions for cooking and presenting the recipe. E.g., quick recipes, health and fitness recipes
Cuisine Blogs
The cuisine blogs cover the dishes of a specific region, state, or country. A cuisine blog contains traditional recipes and ancestral cooking hacks. E.g., Indian, French, Italian, Chinese.
Location-based Blogs
These blogs cover the various types of foods at a specific location. Including blogs that review various restaurants and eateries at a specific location. E.g., Asian food, and Mexican food.
Cookbook Review Blogs
The cookbook review blogs review the cookbooks. The cookbook is a book with a collection of recipes. The author analyses cookbooks and shares the pros and cons with the audience.
Food or Drink Tasting Blogs
The food or drink tasting bloggers taste and evaluate recipes and drinks. Then they share the finding in blog posts.
Food Photography
A food photography blog contains still photos of cuisines and recipes. The author clicks and uploads stylish and attractive food-related photographs.
Best Food Blogs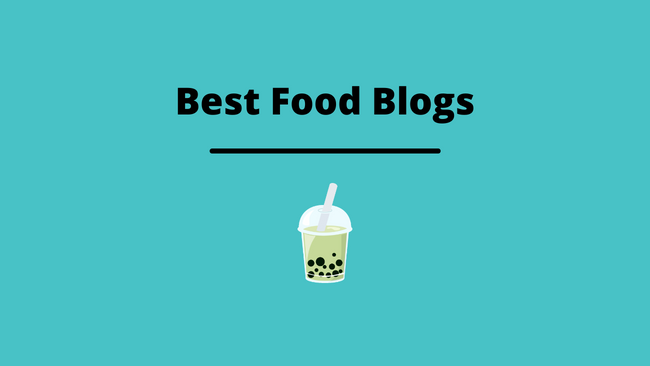 Let's go through some of the most popular food blogs. Here is a list of a few of the best food blogs on the web.
Pinch of Yum
Pinch of Yum is one of the most popular food blogs today. This blog features simple, tasty and everyday recipes for home cooks, It has a massive recipe library with a ton of recipes.
Cookie and Kate
Cookie and Kate is a vegetarian recipe blog. It covers healthy and whole-food recipes. You can search the recipes using categories, course, diet, season and ingredients.
Love & Lemons
Love & Lemons features healthy and budget-friendly recipes. Most of the recipes make use of seasonal fruits and vegetables. Apart from seasonal fruits and vegetables, it also covers healthy dessert recipes.
Find Your Food Blog Niche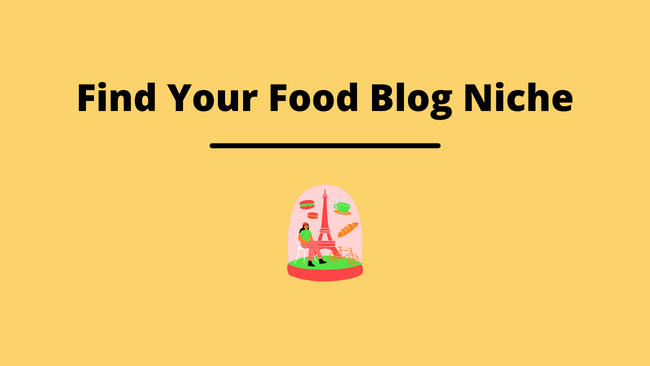 The first step in starting a successful food blog is to choose a niche. A broad niche will have a lot of traffic with very high competition. But, in a narrow niche, you have less competition and low traffic.
A sweet spot is a seed keyword with low competition and enough traffic volume. You should target a niche keyword between 10,000 to 100,000 searches per month.
It is better to start in a narrow niche and dominate. Then, move to a broader niche and scale your traffic.
How to Find Your Food Blog Niche?
Finding your blog niche is one of the most crucial steps to your success. If you get this step right, the rest of the things fall into place. It helps you in choosing a domain name and creating content ideas.
Steps for Choosing a Food Blog Niche:
Visit the most popular food blogs. Go through the blog food categories, and jot them down in a notebook or a spreadsheet.
Navigate to Amazon and search for cookbooks. Look for niche ideas in the cookbook titles. Check the table of contents by using the "Look inside" feature. Note down these keywords.
Check out the food magazines or cookbooks in your local store. The idea here is to create a massive list of cooking niches.
Now sort the niche ideas list. Place the niche you are most passionate about on the top and the least on the bottom.
In the last step, run these niche keywords through a keyword tool. Sort out the keywords with a traffic volume between 10k to 100k.
Pick the one you are most passionate about.
Select a Blogging Platform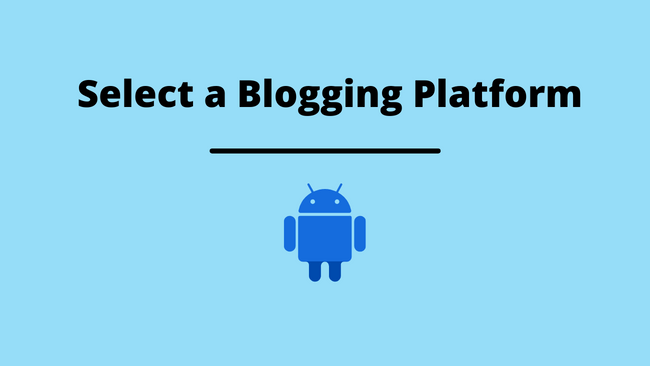 A blogging platform enables you to create, manage and publish content online. It enables you to create beautiful websites. You don't even learn how to code.
We know these software platforms as content management systems (CMS). Some of the most popular blogging platforms are:
WordPress
Blogger
Wix
Squarespace
Medium
Tumblr
Weebly
Check out our post on how to choose the best blogging platform. It shows a detailed comparison of the most popular blogging platforms.
We use and recommend the WordPress blogging platform. WordPress is now powering 65.2% of all websites online. Source: Firstsiteguide.com
Benefits of Using WordPress
WordPress is free and open-source
One-click installation and updates
Enhanced website security
No coding knowledge required
Easy to manage and customize.
Lots of free and paid WordPress themes
Add more functions using WordPress plugins
Wide range of WordPress plugins
SEO and search engine friendly
WordPress websites are responsive
It is mobile friendly
Scalable platform
WordPress is updated regularly.
Choose a Domain Name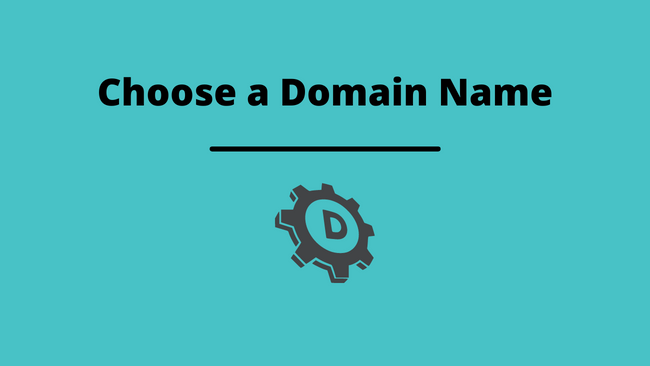 After finalizing the blog niche, we need to come up with a domain name for our blog. A domain name helps you in the branding and marketing of your blog.
Choose a short, descriptive and easy-to-spell name. It should be easy to memorize and stand out from the crowd.
Here are the tips for coming up with a suitable domain name:
Use a combination of words describing your content, cooking style, or lifestyle.
Generate variation of name using the thesaurus
Use rhyming, assonance or alliteration
Use a blog name generator like Nameboy
Create a list of blog name ideas and pick the best one.
After you come up with a list of domain names. Check the availability of the domain name using the following tool.
If the desired domain name is not available. Use a domain name variation, don't use hyphens or special characters. Your first choice should be a ".com" domain name.
Select a Web Hosting Provider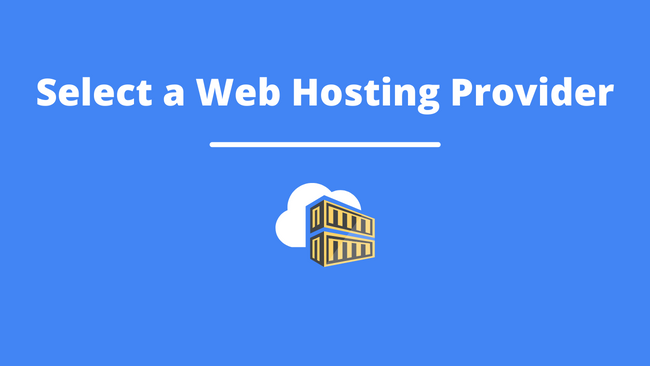 A web host service provides hosting space for website content. There are 6 types of hosting.
Shared Hosting
All the websites host the same server resources like RAM and CPU. It's a low-cost hosting, perfect for low-traffic websites.
Virtual Private Server (VPS) Hosting
VPS server hosting is shared hosting with better control and customizations. It gives you the control of dedicated hosting at the cost of shared hosting.
Dedicated Server Hosting
Dedicated server hosting allows you to rent a server for your website. You have full root and admin control over the server. It is expensive and good for websites with very high traffic.
Cloud Hosting
Cloud hosting uses the computing resources of many servers. Thus, reducing the downtime of websites due to server malfunction. This type of hosting is highly scalable. It allows you to add more resources as your site grows.
Managed Hosting
Managed hosting provider manages the hardware and software of the server. Most of the hosting companies online provide managed hosting services. They look after the day-to-day functioning of the server software and hardware.
How to Choose Web Hosting service?
Choosing a web host is one of the most important tasks. A slow and unreliable web host can severely affect your business.
In the initial stages of your website, opt for shared web hosting. You can upgrade to higher plans as you grow.
Factors For Choosing the Best Web Hosting Service.
Monthly Traffic
Few website hosting providers charge you based on the monthly traffic limit. This means you pay for a specific number of visitors. If your website exceeds the limit, pay an extra fee.
Uptime
Uptime refers to the availability of the server. We measure it in numbers. The uptime of your host server should be 99% or above. A low uptime results in a bad user experience. It also affects the search engine rankings of your site.
Customer support
Good customer support reduces the downtime of your site. The hosting company should offer multiple channels for support. A quick resolution of the issue reduces the downtime of your website.
Website security
Website security prevents hackers from accessing your website. Hackers can gain access to your site and steal your data. They can completely block the access of your site to visitors.
Additional benefits
Some web hosting providers offer extra benefits. E.g., a free SSL certificate, free domain name, free access to web tools and software, etc.
Some of the best hosting providers are:
Hostinger
Dreamhost
GreenGeeks
Install WordPress For Food Blog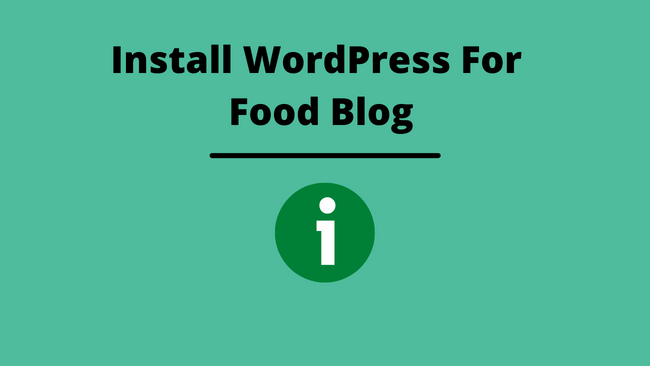 Let us install WordPress for our food blog. Follow the steps below to install WordPress on Bluehost.
Step 1. Go to the Bluehost homepage and click on the big green "Get Started" button.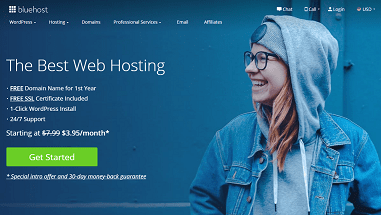 Step 2. Choose a hosting plan. You can start with the basic plan.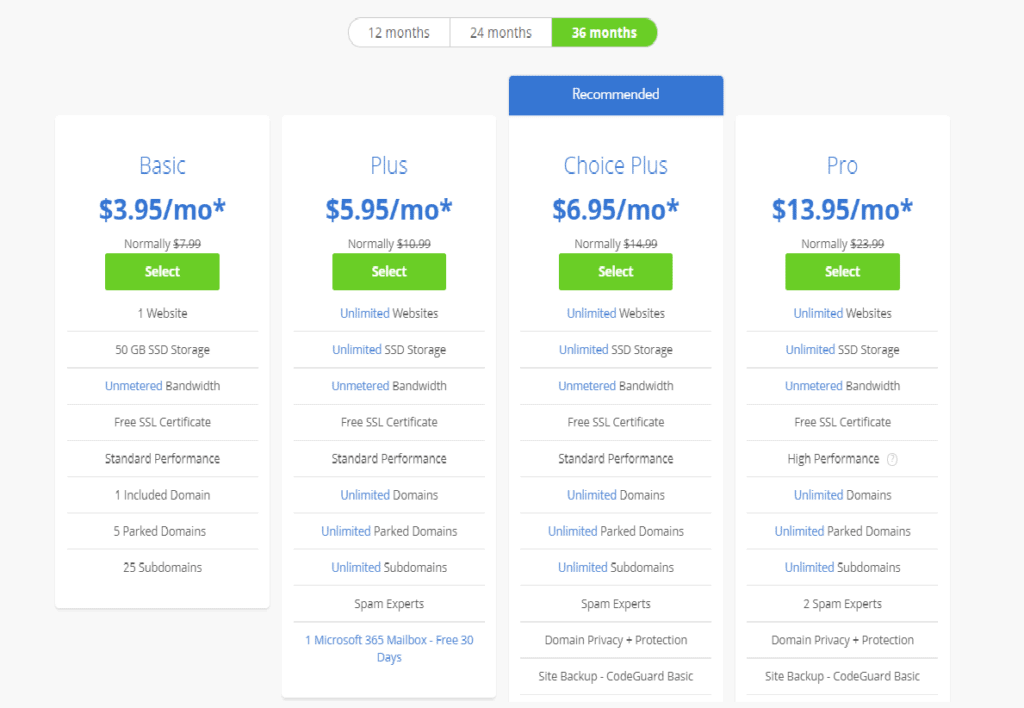 Step 3. In this step, you'll create a domain name. Enter your desired domain name in the "Create a new domain" bar. If your desired domain name is not available. It will provide you with suggestions.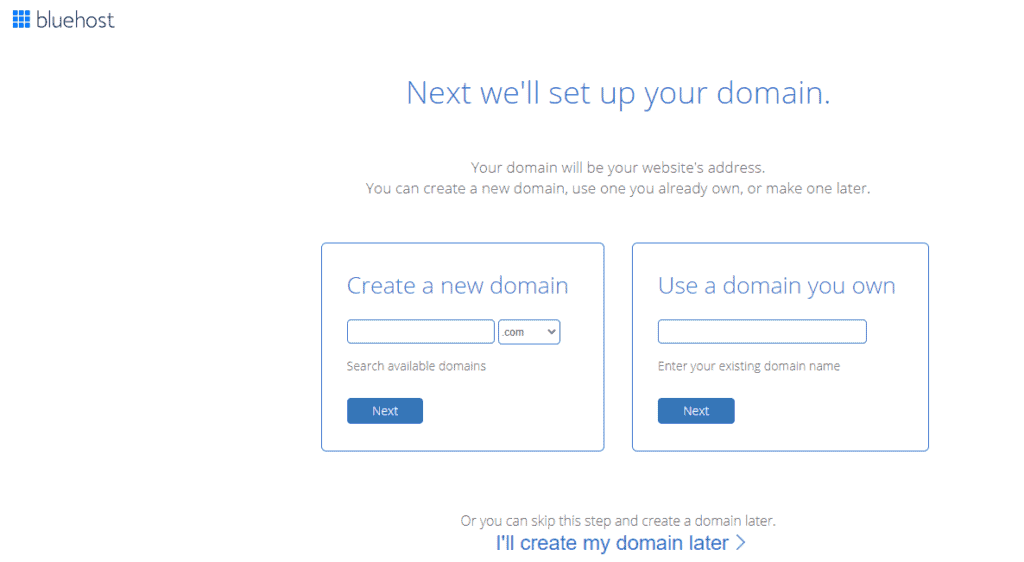 Step 4. On the next page. Provide your registration information after your personal and billing details. Choose an account plan.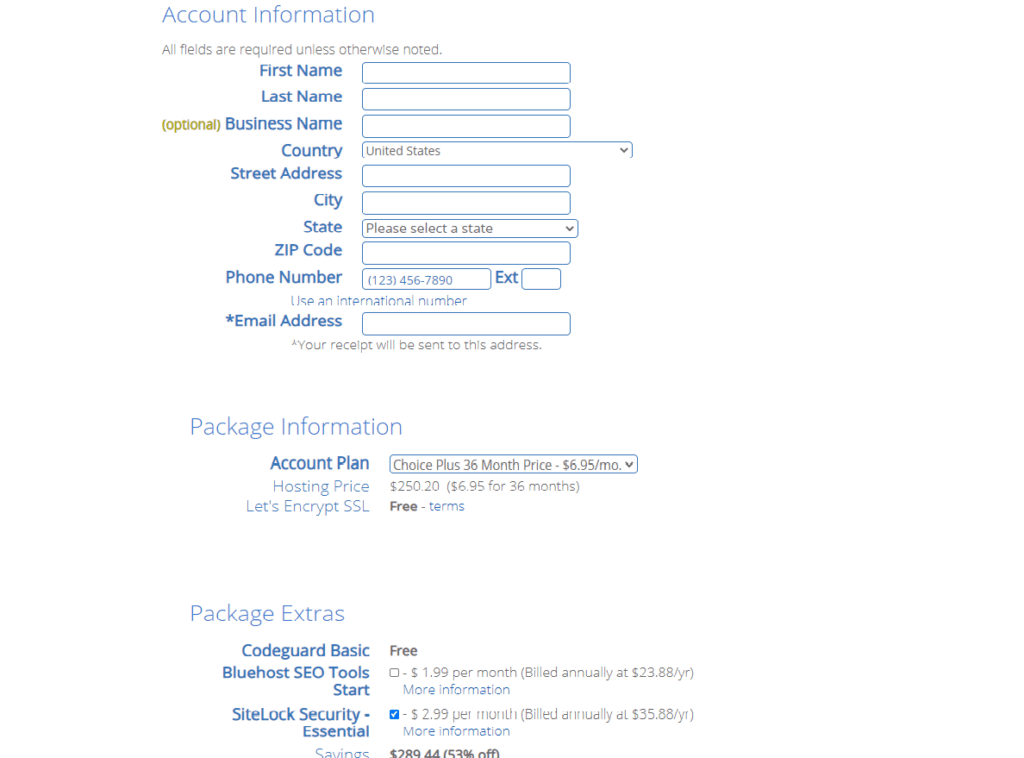 Un-tick the additional offers, enter the payment information and submit.
Step 5. Log in to your new Bluehost account. Go to the "My Sites" tab and click on the "Create Site" Button.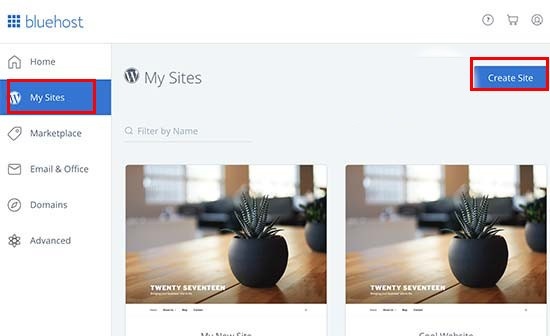 Next, enter your Site Name and Site Tagline. Don't worry, you can change these later.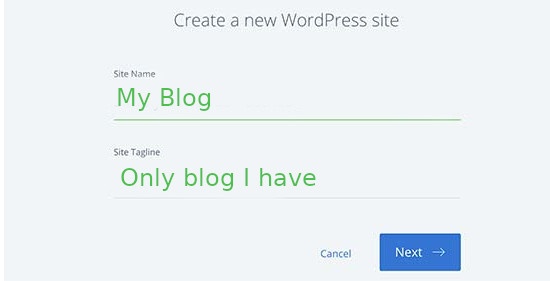 Choose the domain name. Click on the Domain drop-down arrow. Select the domain name you registered with Bluehost. After entering the domain name click the "Next" button.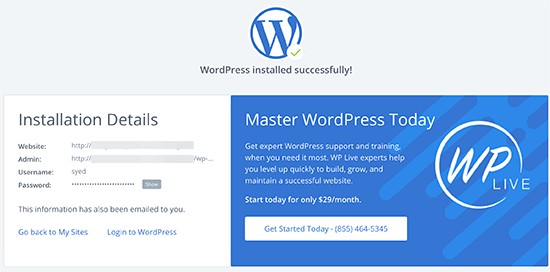 Bluehost will start installing WordPress for you. Click on the Login to WordPress link after you get the "WordPress installed successfully" message.
Or, you can log in to the WordPress admin area using the following address format.
https://yourdomainname.com/wp-admin
Next, we need to customize the website. So, let's start by choosing a WordPress theme for your food blog.
Choose a Food Blog Theme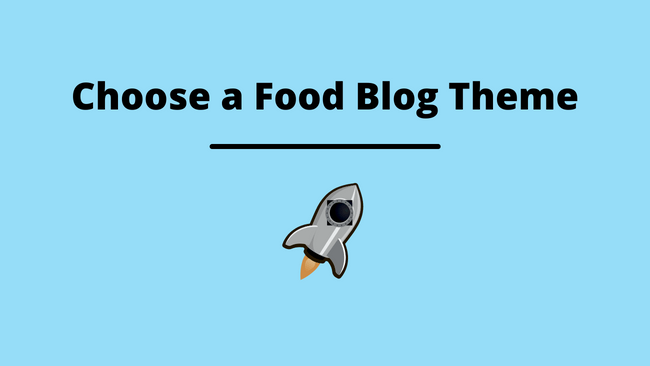 WordPress theme decides the look and style of your food blog. An attractive and user-friendly theme improves the user experience. This means more traffic and better conversions.
Make a list of the features that you need for your food blog. This will help you in narrowing it down to an ideal WordPress theme.
Qualities to look for in a good WordPress theme.
User Friendly
The theme should have simple navigation. So that visitors can find what they are looking for. The font and colour selection should make the content readable and not otherwise.
Easy to Customize
An easy-to-customize WordPress theme means more control over your blog design. It helps in personalizing the design to your taste. Apart from WordPress theme customizer, it should offer additional theme customizing options.
Responsive and Mobile friendly
Nowadays, most WordPress themes are responsive. A responsive theme adjusts the layout depending on the screen size or device. If you want more traffic, your theme has to be mobile-friendly. As traffic from mobile devices forms the major chunk of online traffic.
SEO Optimized
SEO-optimized WordPress theme means better search engine ranking for your site. Read the themes feature list to check whether your theme is SEO-friendly. SEO WordPress theme is lightweight and fast loading.
Customer Support
Free WordPress themes don't provide regular support. Visit the themes WordPress.org listing page to find the quality of support. Premium WordPress themes offer support for 1 year and you have to renew thereafter.
WordPress Themes For a Food Blog?
Although, there are plenty of WordPress themes. We have handpicked some of the excellent WordPress themes for you.
Foodie Pro Theme
Foodie Pro Theme Features
Lightweight and fast page loading speed.
Fully widgetized modern layout.
Responsive and mobile-friendly layout.
Featured image and customizable logos
Templates for default pages, blog pages, and archive pages.
EasyMeals Theme
EasyMeals Theme Features
It is highly customizable.
A vast collection of pages and layouts.
Fully responsive and retina ready
Multiple headers and footer widget areas
Fully SEO optimized
Sprout & Spoon Theme
Sprout & Spoon Theme Features
Responsive and mobile-friendly theme
Custom-made recipe card feature
Supports recipe-rich snippet
Highly customizable
Bold and eye-catching featured area.
RecipePress Theme
RecipePress Theme Features
Optimized for search engines
Mobile-friendly and responsive design
15+ home page sections
Various recipe details section styles
Beautifully designed news page
Foodica Theme
Foodica Theme Features
SEO optimized theme
Responsive and mobile-friendly design
Integrated recipe card block
Grid and blog-style posts
4 Ads sections for monetization
WordPress Plugins for a Food Blog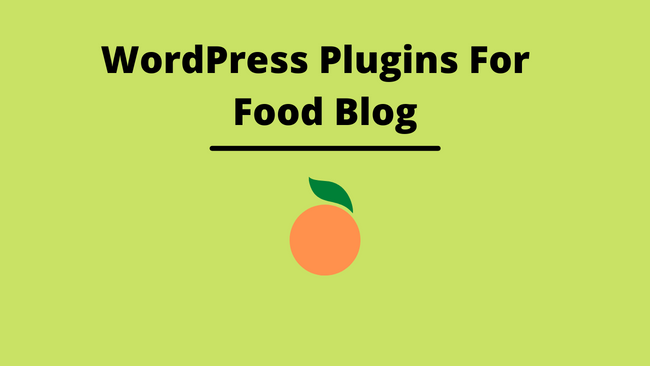 The WordPress plugins extend the functionality of a WordPress site. Check out our post on how to install WordPress plugins.
Some of the best WordPress plugins for a food blog are:
WP Recipe Maker
WP Recipe Maker is one of the best WordPress plugins for food bloggers. It integrates with premium food themes like Foodie Pro.
It allows you to add visual recipe cards to your blog posts. The recipe cards contain metadata for improving your site's SEO.
The plugin is compatible with both the old Classic editor and the new Gutenberg editor. It is fully responsive and looks good on all devices.
WP Recipe Maker Plugin Features
Easily adds recipes to post or page
Optimized for Google Recipe search
Displays recipe's nutritional data
Ingredient links for linking to products or recipes
SEO checks for recipe metadata
Tasty Recipes
Tasty Recipes is easy to customize and uses the recipe card plugin. It also provides a good user experience to your visitors.
The plugin offers six recipe card themes to choose from. You can pick a style from your theme for a better visual experience.
With a lot of built-in customizations. It allows you to format and organize the recipes.
Tasty Recipes Plugin Features
Beautiful template designs
Custom recipe card template
Provides recipes and nutritional data
Mobile-friendly and responsive design
SEO optimized plugin
Personalized customer service
Yoast SEO
Yoast SEO WordPress plugin takes care of the SEO. It helps you in ranking your site higher on the search engines. It takes care of everything. Starting from optimizing posts for keywords to technical SEO.
WP Super Cache
WP Super Cache plugin creates static pages for your site. This reduces the page serving time, resulting in faster page loading speed. It provides the caching mechanism for the smooth running of your food blog.
The Akismet plugin takes care of spam. It filters out the spam from comments, contact form data and trackbacks. The WordPress user can review the spam messages and take action on them.
Imagify
The Imagify plugin is useful for compressing and resizing images. It resizes the images without losing the quality. The reduction in image size enables faster loading of your site.
Social Warfare
Social Warfare is one of the most popular WordPress social media plugins. It provides social sharing buttons for social media platforms like Facebook and Twitter. It's free to use and ideal for beginners.
Set Up Analytic Tools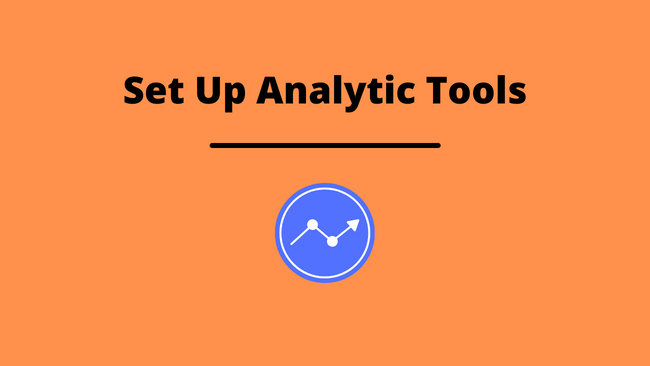 The analytics tools provide data for measuring the performance of our site. You should set up the following free tools from Google.
Google Search Console – Monitors and improves site performance in the search engines
Google Analytics – This shows website data like website traffic, page views, and bounce rate.
The Site Kit WordPress plugins allow you to integrate both tools. Here is how to install the site kit WordPress plugin.
Create a Content Plan
The success of a blog depends on the quality of the blog content. To create content, you need to start by generating content ideas.
Although you can start by writing about the recipes, you know well. But it pays to plan out the content in advance. You will save a lot of time in the long run.
Start by listing down the recipes you are already familiar with. Then pick up content ideas from cookbooks, food blogs, and magazines.
Ask your audience
Spy on your competition
Here are more tips for creating useful and engaging content:
Figure out your target audience and their interests.
Start with a content strategy. What do you want to achieve with the content?
Personalize content so that your readers can relate to it.
Share your background and your personal experiences.
Appeal to your user's emotions, dreams and aspirations.
Create content that solves the issues of your target audience.
Prepare a content calendar for a food blog. Have a weekly posting schedule.
Learn about the art of food staging
Maintain consistency in images and visuals. Learn how to take enticing photos. Have uniform lighting in your images and videos.
Create videos preparing the recipe and add them to your blog posts.
Promoting Your Food Blog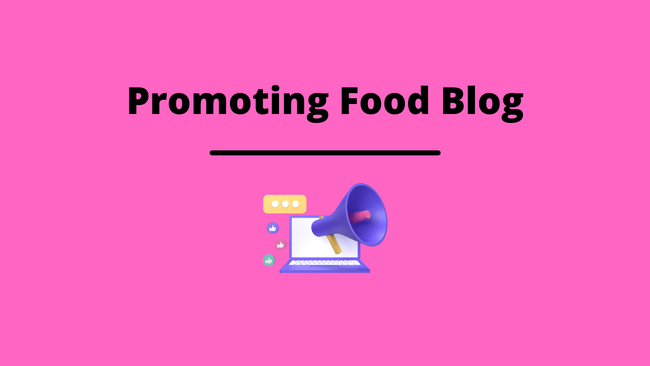 No matter how useful and engaging the content you produce. If you are not promoting your content, nobody will read it.
Here are some methods to promote your food blog:
Create professional social media profiles on various social media platforms. For a food blog, Instagram and Pinterest are the best platforms to start with. Share your blog post on these platforms.
SEO Your Food Blog
Search engine optimization helps drive organic traffic from search engines. Learn and implement various SEO techniques like on-page and off-page SEO. This will help create SEO-friendly articles that rank high and drive a ton of traffic.
Use Long-tail Keywords
Long-tail keywords have very less search volume. But they are more specific and thus have a high conversion rate. As your site gains authority. It will start ranking for the shorter keywords with high search volume.
Ensure the Blog is Mobile Friendly
Mobile devices drive more traffic compared to desktops. Thus, ensure your WordPress site is mobile-friendly. This provides a better user experience. Thus, improving the visibility and traffic of your site.
Write Long-form Content
Long-form content is good for SEO. Because it is more comprehensive. The long content keeps the user on your site for a longer time. Thus improving the dwell time and Google rewards sites with better dwell time.
Collaborate with Influencers and Food Bloggers
Collaborating with influencers not only boosts your creativity. It also helps you in tapping into their audiences. You can reach new audiences with established bloggers in your niche.
Monetizing Your Food Blog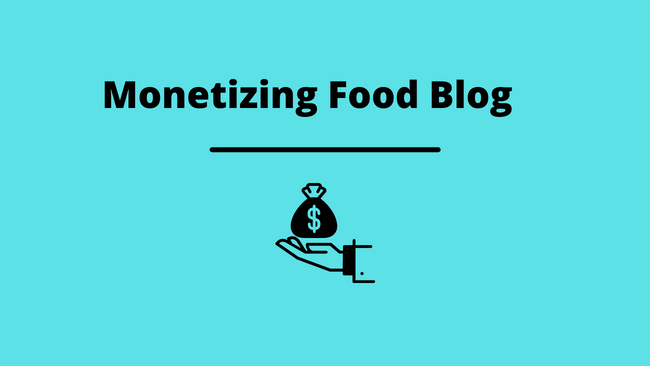 Once the blog gets traffic spikes, it's time to monetize your food blog. Most beginner bloggers start with Google Adsense ads.
Then, they move to writing and selling cookbooks and online courses. Here are some of the most common methods of monetizing a food blog.
Use Google Adsense
One of the super easy ways to monetize your food blog is using Google AdSense. Google AdSense displays advertisements on your blog. Whenever someone clicks on these ads, you earn money.
Sell Cookbooks
One of the best methods after display advertising is creating and selling ebooks. Creating an ebook is easy, repurpose your blog posts into an ebook. You can sell the ebook on your blog and various other online ebook-selling platforms.
Online Courses
With online courses, you can teach your recipes to a vast audience. You can sell self-study courses or cohort courses for monetizing your food blog. Online courses allow you to charge more because of their high perceived value.
Affiliate Marketing
Affiliate marketing is another very popular method of monetizing a blog. Here, you add links to affiliate products in your blog post. When somebody clicks on the link and buys a product, you receive a commission. For more information read the complete beginners guide to affiliate marketing.
Conclusion
Your passion for cooking and sharing your recipes can create a passive income for you. You can easily start a food blog by following the steps in this guide.
Here is how to start a food blog step by step:
Select your niche and choose a blogging platform.
Choose a domain name and get a web hosting service.
Launch your blog and create a list of blog post ideas.
Create, promote and monetize your blog.
So how are you planning to start a food blog? We would love to hear from you