Do you want to learn everything about how to start a blog? And looking for a comprehensive resource on blogging for beginners?
In this article, we'll learn about the blogging basics. We include all the fundamental tools, resources and advice for starting a blog.
What is a Blog?
A Blog is a shortened form of the word "weblog". It is an online diary or journal that comprises a series of blog posts. These posts appear in reverse chronological order. The latest posts always appear at the top of the blog.
These posts can have links to other blogs or websites. Visitors can leave comments on your posts. The author including other visitors to the blog can reply to the comments.
The blogs have feeds like RSS, Atom or RDF files. You get all the blog updates with the help of feed reader software. You will get all the updates at a commonplace. This saves you a lot of time required for visiting them one by one.
Why Start a Blog?
If you are clear about your "why". You can easily figure out the "how". It is very important for us to have clear goals for our blogging business.
A specific, measurable and time-bound goal enable you to channel your energy. A focused approach gives you the best results.
Therefore, it is important to take the time to figure out the "why". What is the message that you want to share with your audience?
It will give your blogging a purpose and a sense of direction.
Here are a few reasons people start to blog.
Share your story
Impart knowledge and skills
Make a community of people
Exposure for business
Make money blogging
Make friends
Social service
Generate passive income
What is a Successful Blogger's Mindset?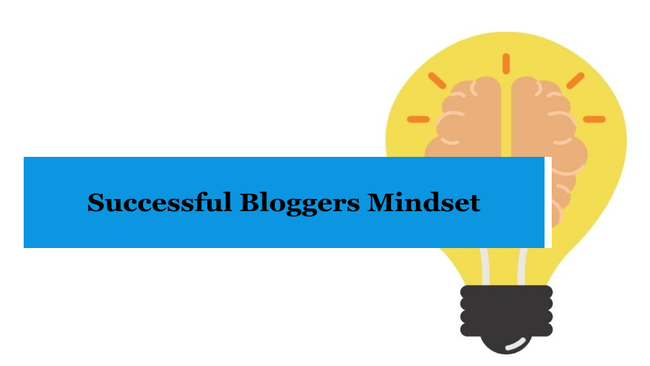 What determines the success or failure of your blog? Is it the design of your blog, the content that you write or search engine optimization (SEO)? None of these. The only thing that determines your success is your mindset.
95% of the bloggers quit blogging within 3-6 months of starting. Do you know why? They don't take the time to cultivate a successful blog mindset.
The good news is anyone can develop a successful blogger's mindset. Yes, it takes time and dedication to build a successful blogger's mindset.
We will discuss some things that are to be kept in mind. So that you start the blogging journey on the right track.
Read: What does a blogger do?
1. Blogging is a business
One of the most common reasons for blog failure is not treating blogging as a business. Blogging involves detailed planning, organisation and branding.
It also requires setting specific, measurable, and time-bound goals. Chalking out a plan and achieving goals consistently.
2. Blogging is a long-term project.
Most bloggers start with a lot of energy. They write and post blog content consistently. But after a couple of months of hard work, they find their blog traffic is still low. The feeling of frustration kicks in, which further demoralizes them.
They think the blog is failing. So they quit!
Remember, blogging is a long-term initiative. It takes 8-10 months for a new blog to get some serious attention from Google.
3. The law of demand and supply
We discussed above that blogging is a business. Like all business ventures, it follows the law of demand and supply. A niche with little or no demand will fail.
A niche with heavy demand with a lot of supply means a lot of competition. Therefore, we have to choose a niche with a decent audience and low competition.
4. You are in helping business
Nobody is interested in your accomplishments or life story. Visitors land on your site looking for answers to their questions. They will stay with you if you can fulfil their needs or wants.
Therefore, you are in a helping business. Your success depends on the number of people you can reach out to and help.
5. Active learning vs passive learning
You may read a lot of books, and blogs, or consume YouTube videos to learn about blogging.
This approach will not work as it is a passive activity. A better approach is active learning. Active learning is implementing whatever you learn that is learning by doing.
One of the best methods is to start a blog. Whatever you learn, implement the same on your blog.
In this way, your blog is now your lab. You will get good hands-on experience. It's like building your blogging business as you learn and earn.
I hope you will not commit these blogging mistakes.
Next, there are a few prerequisites before you launch a blog. But first, we need to find your blogging niche.
What is a Blogging Niche?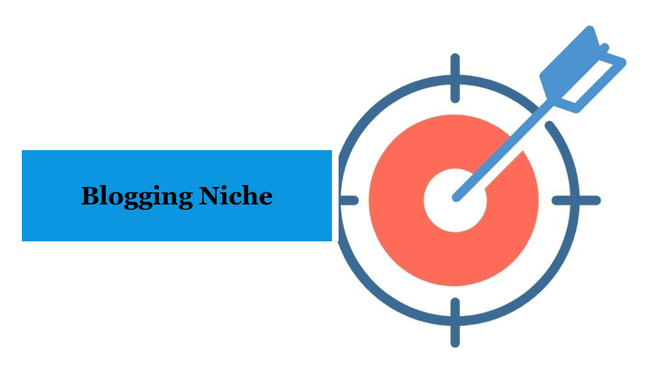 Blogging niche is the specific area or topic that your blog covers. It is the answer to the question, "What do you blog about?
The blogging niche can have many sub-niches. For e.g. Clothing niche has a sub-niche like men's clothing. Sub niches are smaller parts of a niche.
As you niche down, you are moving down to a small, less competitive and more specific segment.
Why Choose a Blogging Niche?
Let's talk about the benefits of having a blogging niche
Gives a focus
Choosing a blogging niche or topic helps you reach your target audience. It gives your blog a focus. Imagine writing about random topics? It is like hitting many targets with a single arrow.
There are two problems with this strategy.
Very few visitors are interested in multiple niches. Most of them would like to follow an in-depth blog with a few topics.
Google will not see you as an authority on one specific topic. Resulting in less traffic over a blog that is an authority on the subject.
Starting with specific niche projects you as an expert. In the eyes of visitors and search engines too.
Content Creation is Easy
It is easy to come up with blog post ideas within a specific niche. In contrast, multiple blog niches can overwhelm you while coming up with blog content ideas.
Easy to Monetize
It's easy to find or develop products within a specific topic. If you are blogging in multiple niches, monetization will be a cumbersome exercise. It will take you a lot of time to search for products in various niches.
In a nutshell, choosing a niche gives focus to all your blogging activities. You receive a lot of Google love too.
How to Find a Profitable Niche?
For starting a blog you can pick any niche, and you are ready. But if you are planning to monetize your blog. You do need some extra research.
A profitable niche should be an overlapping of three things:-
Your expertise or passion (niche)
The sufficient audience for your niche
Lots of niche products to promote.
Low Competition
Steps to Find a Profitable Niche:
Perform a Google search with your niche keyword for e.g. "Dog food" if dog food is your niche. Go through the search engine results page (SERP). This way you can gauge the competition in your chosen niche.
You can go through forums, social media networks and other offline media in your niche. Make use of free keyword tools to find the number of searches for your specific niche. This way you can check whether there is a sufficient audience for your topic.
If you find high organic search volumes with a high level of competitive sites. Niche down by looking for a sub-niche with low competition, but a sufficient audience is easy to monetize.
The last step is to find out whether you can monetize your niche. For this, you can perform a simple Google search. A lot of advertisements on the Google result page indicate the ease of monetization.
Do we have to find out what is your passion for coding, SEO, ethical hacking, and web development?
What do you want to learn?
Are you an expert in a skill?
What topic do you talk about the most?
Hot market trend?
What is a Blogging Platform?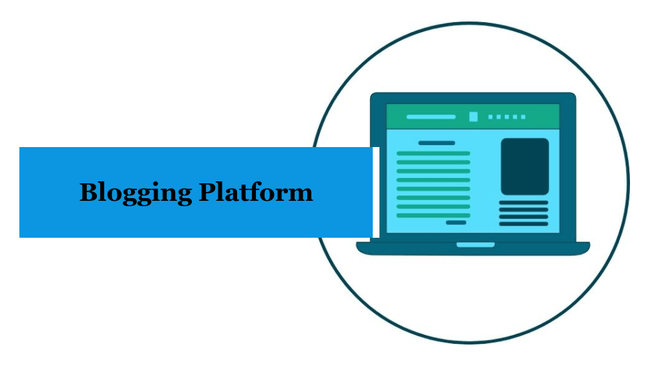 A blogging platform is software that enables bloggers to publish and manage articles. We also know it as a content management system (CMS). A blogging platform includes advanced features like RSS feed syndication, comment moderation, social sharing, etc.
You can have a self-hosted blog or a hosted blog. Let's find out the difference between these two types of blogging platforms.
What are the Different Blogging Platforms?
There are two different types of blogging platforms. We will compare both types of blogging platforms
| | |
| --- | --- |
| Hosted type | Self-hosted type |
| Free | Paid domain name & hosting |
| URL unprofessional | Professional URL |
| You don't own the blog | You own the blog |
| Easy to setup | Requires expertise |
| No control | Full control |
| Fewer Customizations | Full Customizations |
| Monetization Difficult | Easy to monetize |
| Hosted on sub-domain | Own domain name |
| Limited SEO | SEO optimized |
| Limited capabilities | Unlimited capabilities |
| Limited themes | Unlimited themes |
| No support | Support with documentation |
| Subject to rules and restrictions | No restrictions |
Comparison of hosted type and self-hosted type blogging platforms
Blogging Platforms Examples
| | |
| --- | --- |
| Hosted Platforms | Self-hosted Platforms |
| WordPress.com | WordPress.org |
| Blogger | Drupal |
| Wix | Joomla |
| Tumblr | Shopify |
| Medium | Squarespace |
| Weebly | BigCommerce |
| Live Journal | |
| Ghost | |
Blogging platforms examples
Which Blog Platform Should I Choose?
With, such a wide range of blogging platforms available for bloggers. A beginner blogger often gets confused about which one to start with.
If you want to share your ideas and do not want to monetize your blog. You can pick up any free a.k.a hosted platform.
In case you are planning for blog monetization. You should choose the self-hosted one. You should understand that you are in a blogging business. Your online presence should have a professional look and feel.
So which one is the best platform for blogging as a beginner?
As you might have seen in the blogging platform examples. There are a lot of choices for free as well as paid blogging platforms.
I would suggest starting with WordPress, with Bluehost hosting. You will get a free domain name and a host of other freebies.
WordPress is one of the most widely used blogging platforms. We use it for creating blogs and websites.
Why WordPress?
82 million active users
Easy to set-up
It's open-source and free to use
You have full control
SEO friendly
Tons of free responsive themes
Lots of Plugins
Security
Support forum
Updated regularly
What is a Domain Name?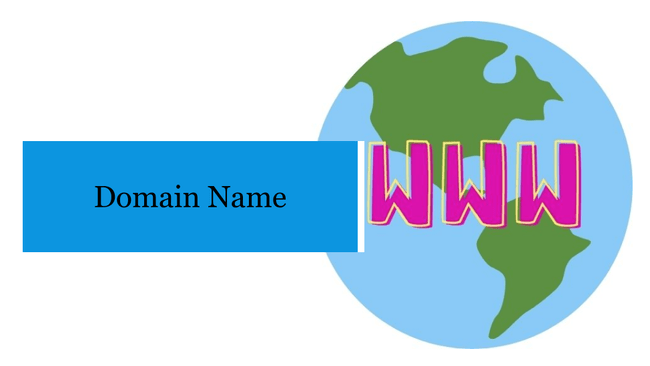 A domain name is your blog's unique address on the internet. All the sites on the internet have a specific address. We use this unique address to access the site. For example, the unique address of this blog is www.startblogpro.com. When you type this address in the browser address bar. You will always land on this blog.
You can buy a domain name from a domain name registrar.
Internet Corporation for Assigned Name and Numbers (ICANN) controls and manages the domain namespace.
ICANN allows domain name registrars to register the domains. A domain name registrar helps you in registering your desired domain name.
Most of the web hosting providers provide the domain registration service too. A few of these provide a free domain name with their hosting plans.
How to Choose a Domain Name?
Always choose a .com extension. It is more trusted and easy to remember.
Choose a short domain name. Short names are easy to remember and less prone to typing errors.
Use the keyword in your domain name. It will help the search engine to understand your blog.
Avoid using a special character like a hyphen. They mostly associate hyphens with spam sites or URLs. Your visitors may forget to put hyphens, leading to a loss in traffic to your blog.
How to Register a Domain Name?
Registering a domain name is a straightforward process. Visit the site from where you want to buy a domain name e.g. Namecheap.com.
You will see a search bar. Type your desired name in there and click the search button. If your desired name is available,
you will get further instructions to complete the transaction
If the domain you are searching for is already taken. You will get alternate name suggestions. Pick one from the list and complete your transaction.
How to get a free domain name?
You can get a free domain name. Yes, you heard it right, a free domain but how? You get a free domain with an annual web hosting plan from a few companies like Bluehost. They also offer free SSL and a host of other freebies like themes etc.
What is Web Hosting?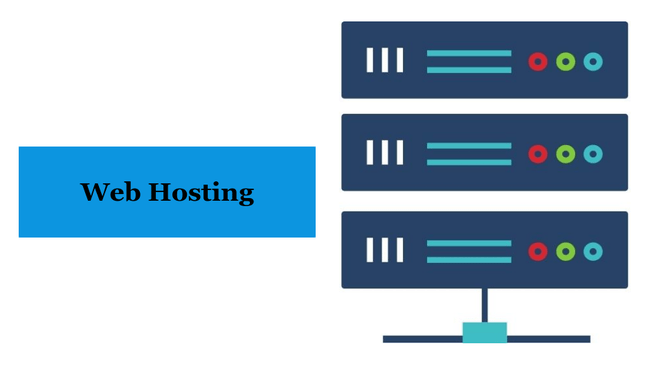 Web hosting is an online service that provides you with storage space on a web server. This storage space holds website data like images, videos, files and folders etc.
In simple terms, we rent a space for our website or blog. This makes it easy for your audience or customer to access you via the web.
What are the Types of Web Hosting?
There are five different types of web hosting.
Shared Hosting
Shared hosting is a basic type of hosting. It is perfect for beginner bloggers.
It is the most affordable and cheap web hosting. The cost is low as a large number of websites share common server space. They also share all the server resources like CPU (Central Processing Unit) and RAM (Random Access Memory).
Managed hosting
In the case of managed hosting the hosting company manages the hardware, software maintenance and configurations. They provide technical support and other management services to website owners.
It is one of the most common types of hosting online.
Dedicated hosting
Dedicated hosting gives the site owner complete control over the server. The server is dedicated to a single website owner.
This type of hosting is expensive. Large and established websites with huge traffic are suitable for this type of hosting.
Virtual private server (VPS) hosting
Virtual private server (VPS) hosting is halfway between shared and dedicated hosting. You share the storage space with other users. But have more control like dedicated hosting.
This type of hosting is ideal for web owners that need more control. But don't want to invest in expensive dedicated hosting.
Cloud hosting
Cloud hosting uses the computing resources of many different computers. These resources are spread across several computers and different geographic locations.
Distributed resources help in reducing the downtime of servers. This type of hosting is extremely scalable.
How to Choose a Web Hosting Service?
Choosing a web hosting service is quite confusing for a beginner. As there are many different types of hosting services. A wide range of plans within each type of hosting further adds to the confusion.
Here are the factors to consider while choosing a web host
What is your budget?
How much traffic do you expect?
Downtime of the WebHost
Server Speed
If you are still confused, start with the basic plan of a shared or managed hosting provider. You should opt for plans that can be upgraded as per your requirements.
Frequently Asked Questions (FAQ)
Conclusion
In this section, we have discussed the basics for a blogging beginner. You must have understood the basic requirements of starting a blog.
Let us briefly summarise the points.
What is Blogging and why start blogging?
The mindset of a successful blogger
Blog Niche and choosing a profitable niche?
The blogging platforms, their types with examples?
What is a domain name, and how to choose and register it?
Web hosting, what are different types of hosting and how to choose one?
Check out the next article in this series on how to create a blog?
Where are you now in this blogging for beginners' journey? I would love to hear from you.