Are you planning to buy a domain name? But don't know how to choose the best domain registrar?
In this article, I show you how to choose the best registrar without getting tricked.
The first thing that you need to find is a good domain registrar. Domain registrars are companies that register and manage the domain name for websites/blogs.
Here are the topics we cover:
So let's get started with the basic question.
What is a Domain Registrar?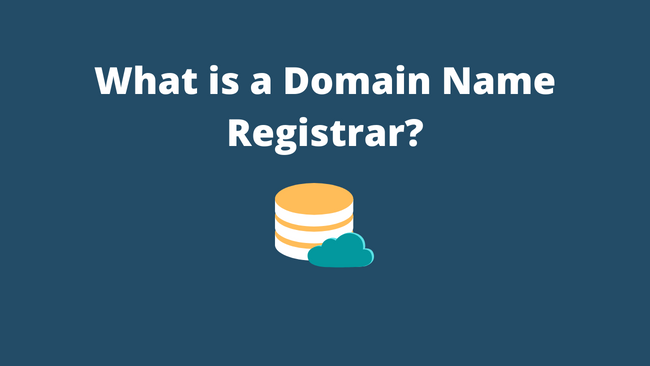 A domain name registrar is a company from whom you buy and registers a domain name. These companies are accredited by ICANN (Internet Corporation for Assigned Names and Numbers)
ICANN is a non-profit organisation that manages domain names
The internet address or IP address is a series of digits that are required to visit a website for e.g 174.145.85.10. This address is unique for each website or blog. You will agree that these addresses are difficult to remember.
These internet addresses are mapped to domain names. So that it becomes easy to remember a domain name for e.g google.com or facebook.com
The companies that are accredited by ICANN are called Domain Registrars. These companies compete with each other to provide better services like domain name registration and related tools.
How does a Domain Name work?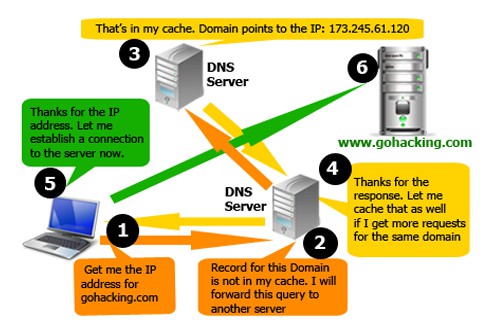 What does the Domain Registrar Actually Do?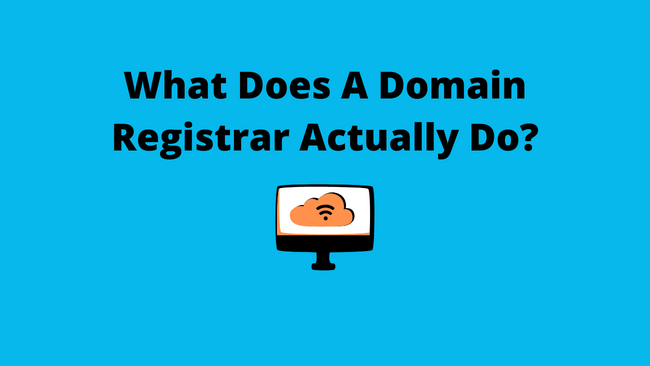 The domain names are stored in a centralized database called a registry. In order to identify the domain name, it is added to the registry with all of its related information
The domain name registrar is authorised by ICANN to make the changes to domain name data in the registry on the customer's behalf. Your domain name registrar will provide you easy to use tools to make these changes from within your browser.
In the next section, we will choose the best domain registrar
How to Choose the Best Domain Registrar?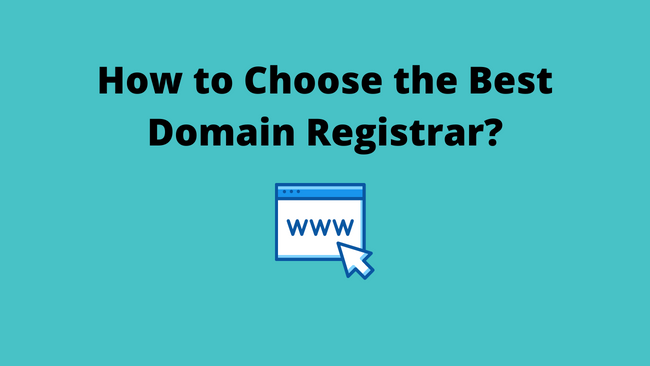 When looking for the best domain registrar. You will find a lot of promotional tactics employed by companies. They will offer your cheap domains for the first year with many add-ons.
If a company provides top-level domains or TLDs like .com, .org, .co, .info, .edu etc. It provides these domains at competitive prices along with the best security features, we can call such companies the best domain registrar.
Apart from this, you must check for the following.
The company must be ICANN accredited. ICANN is short for Internet Corporation for Assigned Names and Numbers.
It is a not-for-profit partnership of people from around the world that strive to make the internet secure. It's the organisation that manages and monitors the Domain Name System (DNS) and sets the domain name registration standards.
Points to Consider While Choosing Domain Name Registrar?
You should always purchase the domain name from an accredited domain registrar.
Pricing
It's the first thing that you should check while buying a domain name. If the domain name registrar is offering you 1st year at a cheap price, then check out the renewal prices. Some companies' renewal rates are on the higher side.
If you buy a cheap domain for 1st year you have to transfer your domain to another domain name registrar at the end of the year. In that case, you should check out the domain transfer charges or any other additional charges that are charged by the company.
Registration Period
The minimum registration period for a domain name is 1 year. You can register a domain name for a maximum of 10 years. You should check out the minimum and maximum period of registration offered by the company
If you are starting a new website or blog you should register the domain name for 1st year.
Domain Transfers
You should read the domain transfer policy before you purchase a domain name from the registrar.
As per ICANN policy. you will not be allowed to transfer the domain name within the first 60 days of registration.
The transfer of domain names from one registrar to another is rarely required. But in case you are not satisfied with the company, you can exercise this option.
It is a very easy and straightforward process, most domain registrars do this without any extra charge.
Domain Expiry
You have registered the domain name for a specific period. If you do not renew your domain name it will expire and anybody else can register it. This means a huge loss for your business
Most domain name registrars offer automatic renewal features. You should make use of this feature to avoid domain expiry.
You should check out whether the grace period is provided by the registrar on the expiry of the domain name. Most of the registrars will send you email reminders before the expiry of the domain name.
Value-added Services
You should check for other value-added services offered by the domain name registrar.
These services include extended expiration protection, domain privacy, domain parking etc.
Most domain registrars offer Web builders, WordPress hosting, email hosting and marketing services etc.
Hidden Charges
When you buy a domain on the checkout page, check the price you are paying. Some of the domain name registrars auto-check and add additional charges. Be very careful while checking out, you may carelessly pay for extra unwanted services,
The initial cheap domain name can turn out to be very costly on renewal. So do check for the renewal price of the domain name.
Customer Support
The domain name registrar may have an excellent user interface and a long list of domain management tools. Regardless of this, good customer support is a must.
When things turn bad it's customer support that comes to the rescue.
So make sure they have a dedicated and responsive support team. Check carefully their customer support policies and reviews from old customers as well
The Best Domain Name Registrars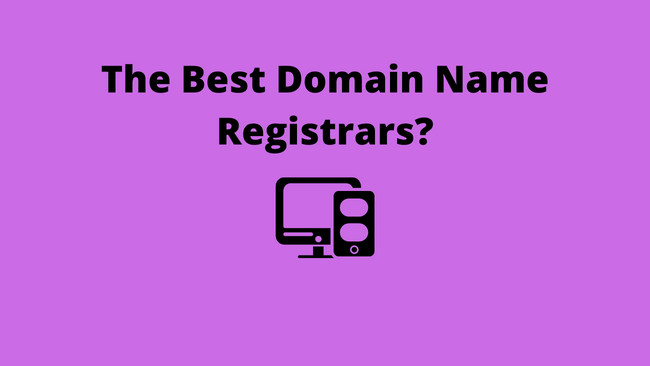 Choosing the best domain registrars helps you protect your brand from surprises and future problems.
We have discussed all the possible ways to protect yourself from these issues.
Based on the research criteria, Here is a list of top domain registrars from which you can buy your domain name
Namecheap is one of the top domain registrars. The domain search tool is powerful and helpful in finding the right domain for you. It also suggests alternatives if your preferred domain name is not available
Namecheap offers free domain privacy with each of the registered domain names. It also offers add-ons such as premium DNS
The only issue that Namecheap has is its user interface. Its domain management panel is not as user-friendly as the competition.
Domain.com
Domain.com is one of the popular domain name registrars. They have a quick search tool that even helps you to search premium domains too.
They have a wide range of domain management tools like free whois, bulk registration, email account, private registration, easy DNS management, easy transfers and many other additional services
You can also buy web hosting from domain.com. In case you face any issues you can contact support via live chat
Bluehost is an official WordPress hosting partner. They also offer domain name registration as a part of WordPress hosting.
Most beginner bloggers start from Bluehost. The hosting package starts at $ 2.75.
HostGator
Hostgator offers an easy-to-use and user-friendly domain search tool. They also have a nice selection of add-ons like domain privacy etc.
They also offer free domain names and hosting with the latest drag-and-drop website builder plans.
GoDaddy
GoDaddy is the most popular and one of the oldest domain registrars. They offer very competitive pricing and have a lot of offers. You will be able to register in the first year of your domain name at a significantly reduced price.
They offer a wide variety of popular domain name extensions. The domain management interface is straightforward and powerful.
DreamHost is a popular web hosting service provider and domain name registrar. They offer a lot of TLDs and have the expected domain management tools
Conclusion
There are many domain registrars in the market that I have not included in the list. Basically, all are providing the same service and more choices more confusion.
If you want to buy a domain name, Domain.com is the best choice.
Else if you are starting a new website or blog and require a domain name. I suggest you buy hosting that offers free domain names. In that case, you should buy from Bluehost or Hostgator
I hope this article has helped you how to choose the best domain name registrar.
Please comment below and let me know your views.