Want to start affiliate marketing in your spare time? Affiliate marketing for beginners will teach you all about it. You can start it as a side hustle and earn by recommending products and services to your audience.
With a ton of affiliate marketing tutorials available on the internet. It can overwhelm a beginner who aspires to get into affiliate marketing.
In this article, I will help you figure out affiliate marketing. It's benefits and how to get started. It is one of the best low-cost online business models for beginners.
What is Affiliate Marketing?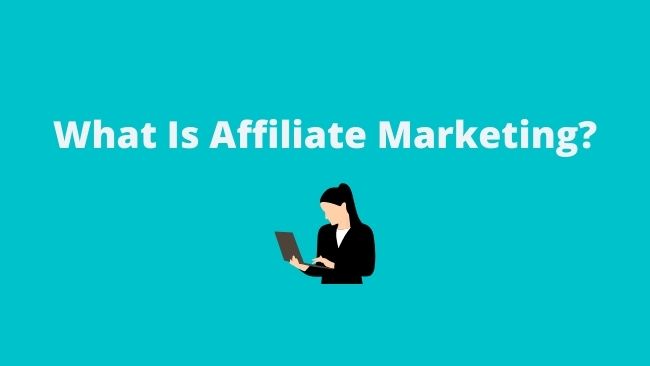 Affiliate marketing is a method of earning by the way of commissions. Affiliates earn commissions for selling another person's / company's / merchant's product.
The merchant pays commissions to the affiliates when they make a sale of the product. The affiliate connects the consumer to the merchant and shares the profits.
In this process, the consumers receive the product without any extra cost. The product price includes the affiliates' commission. It is a win-win situation for all parties.
Understanding the Affiliate Marketing Model?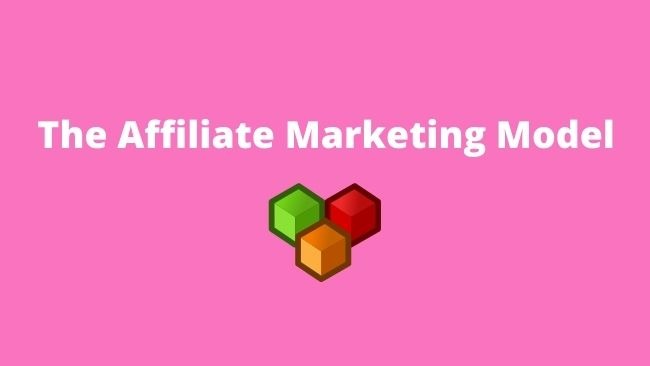 The affiliate marketing model consists of 3 main players. These are:
Merchant
Publisher
Customer
Merchant
A merchant is also known as a retailer, advertiser, or brand network. The merchant is the person who has a product for selling. He can be a vendor, product creator, retailer, large enterprise or solo entrepreneur.
The seller can be the one who creates the content that people want to consume. The products are physical or digital products. For e.g eBooks, videos, articles, infographics, podcasts etc.
As a seller, you should have these available for sale so that they generate income for you.
Publisher or Affiliate Marketer
The affiliate marketer or "affiliate" is an individual / Company. His concern is to market the product created by the merchant or seller.
The affiliate promotes the product to his audience. He persuades them to buy the product. Whenever a customer buys a product the affiliate earns a commission.
Consumer
Consumer buys the product of the seller through an affiliate. The customer is the foundation of affiliate marketing. If there are no consumers, there will be no sales. As a result, there will be no revenue for the merchant and the affiliate.
Merchants and affiliates' main aim is to get more customers. It will help them generate higher revenues. These products solve a specific problem of the customers.
It's a win-win situation for all the stakeholders in the affiliate marketing ecosystem.
How does Affiliate Marketing Work?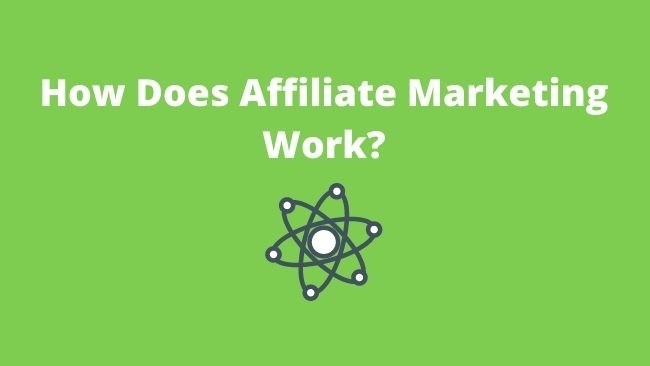 When a customer buys a product from a merchant through the affiliates link. Merchant shares a part of the sale with the affiliate. For example, the merchant may pay 10% of the sale value.
This reward is a commission. Whenever a customer makes a transaction with a merchant through an affiliate. The merchant pays his affiliates a commission. The commission depends on the profit from the deal.
For instance, let's assume that a customer bought $100 worth of goods from a particular merchant. The merchant pays 10% of the total value of the transaction. Now the affiliate will receive $10, and the remaining $90 goes into the hands of the affiliate.
Now, what happens next?
The affiliate promotes more products to the customers. He does so by using all the information provided by the merchant. The affiliate uses different methods. These methods are:
Email newsletters
Posting ads on various websites
Sharing links on social networks.
Once the buyer clicks on the link given by the affiliate. He lands on the merchant's site where he purchases the product. The affiliate receives the commission after the processing of the payment.
What are the Benefits of Affiliate Marketing?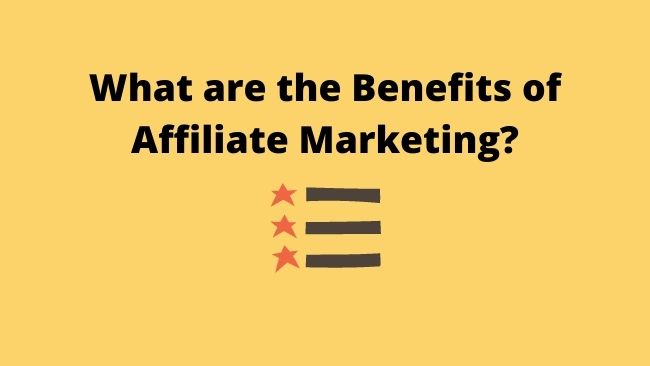 Affiliate Marketing is a great way of making money on the internet. It's also one of the easiest ways for newbies to get started with an online income stream.
In fact, if you're looking at starting your own blog or website. Then Affiliate Marketing could be what you need!
Before we discuss how to make money as an affiliate marketer. Let's first find out what are the benefits of this method:
1) It's super easy to set up – You can signup within 5 minutes.
2) There's no inventory involved – This means there's no risk of losing any cash by not selling anything. You have to promote someone else's product/service. They pay you when their customers buy through your link.
3) The commissions are high – Most affiliates earn between $50-$100 per sale. And some even earn over $1000+ per sale.
4) No experience required – To build a successful online business that makes passive income. All you need is a computer and access to the internet. That's it!
5) Low startup costs – Unlike other businesses which need expensive equipment. For example, cameras, lights etc. You only need a laptop and a phone to begin earning revenue.
6) Flexible hours – With most companies, you work around the clock. But with affiliate marketing, you choose when you work. You can balance family life and work full-time. And still being able to generate extra income.
How to Start as an Affiliate Marketer?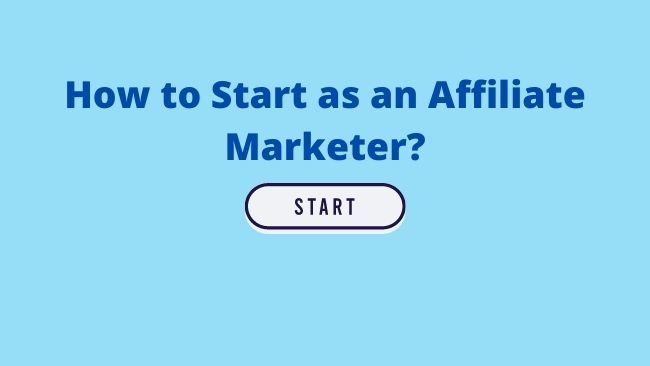 So now that you understand the benefits of becoming an affiliate marketer. Here are steps to getting started today:
Step 1: Select a platform:
Although, you can start affiliate marketing on any platform. But it's easier to build an audience on the following 2 platforms
You can start a blog with a very low investment. Check out our article on how to start a blog. After setting up a blog start creating useful and engaging content. You can add affiliate links to your content.
YouTube is another popular and free platform. Start creating and uploading useful and engaging videos to YouTube. Optimize the videos for the search engines. Add the affiliate links in the YouTube video description.
Step 2: Choose Your Niche
This is the biggest decision you'll ever make when it comes to affiliate marketing. Once you've chosen your niche, you'll know exactly what kind of content you should create.
For example, if you decide to become an Amazon Associate. You'd better have a good understanding of amazon's marketplace and its different categories.
You may think choosing a niche would be difficult. As there are thousands of niches available. But, it doesn't matter where you focus your efforts, as long as you pick something that interests you.
And remember, you don't have to stick to one single niche either.
Step 3: Find an Affiliate Product
Once you decide on a niche for your affiliate marketing site. The next thing is to find out the affiliate products to promote.
You should take a "provide value" first approach. Providing value to your niche audience helps in building trust with them. Trust level decides whether they buy your product or not.
To find the products you can search online marketplaces like:
ClickBank
CJ Affiliate
ShareAsale
Affiliate Future
FlexOffers
AvantLink
RevenueWire
LinkConnector
If you don't find the merchant you are looking for in these marketplaces. You can visit the merchant's website and look for the affiliate or work with us link.
Finally, you can get in touch with the merchant and strike a deal with him.
While selecting a product/products to promote. Always ensure to choose products that align with your site theme. They should be helpful and useful for your audience.
Step 4: Create Content For Your Site
Once you've decided on your niche, the next thing you need to do is create quality content about it.
The reason behind creating this content is simple; Google loves fresh, unique content.
Since search engines rank websites based on the number of backlinks. Having lots of relevant pages linking to yours helps boost your keyword ranking.
Step 5: Promote Your Website
After you've written great content. Created engaging images and videos, and optimized your site, it's time to promote it.
There are many options. My favourite way to promote sites is via social media platforms. Facebook, Instagram, Twitter, LinkedIn, Pinterest, YouTube, Reddit, Snapchat, Tumblr, Medium etc.
Read: How to Start a Blog on Medium For Free
I also recommend creating email lists. Building influencer relationships, and finding forums related to your niche.
Step 6: Get Paid When Someone Buys Through You
Affiliate marketing works best for products or services people already use every day.
If you're promoting weight loss supplements. Then you might consider starting off by sharing links from popular diet plans.
But before you get too excited, keep in mind this isn't easy money. It takes months before you see any significant earnings.
That said, I'm sure you agree that it's well worth the effort.
How do Affiliate Marketers Get Paid?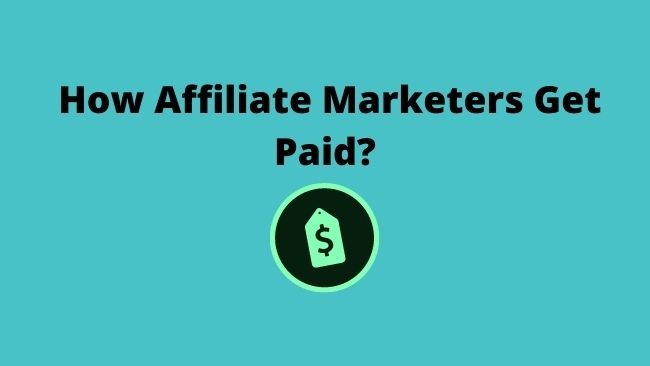 Affiliate marketers get paid by various methods. Some of the most popular ones are:
Pay Per Sale
Pay-per-sale affiliate programs are the most common method of paying commissions. The merchant pays the affiliate an agreed-upon percentage of the product's price. The affiliate earns a commission for every sale that he generates.
Pay Per Lead
Pay-per-lead affiliate programs pay for sending visitors to their sites and taking specific action. The actions include signing for the trial of a product, downloading files or software, filling up a contact form etc.
Pay Per Click
Pay-per-click affiliate programs pay for every click that sends a customer to the merchant's site. The main goal of the merchant is to build and increase traffic.
How to Generate Traffic to Your Affiliate Marketing Site?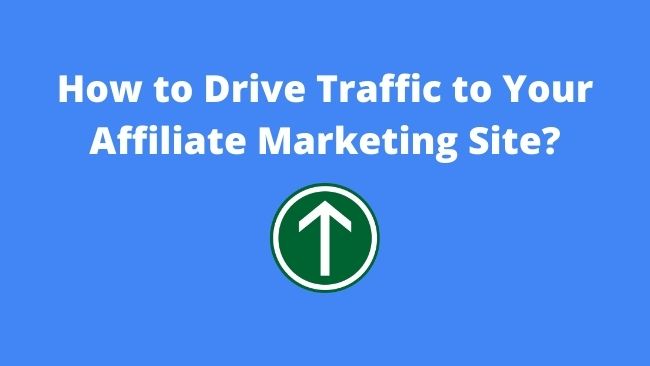 You can generate traffic to your affiliate marketing site in various ways. The methods are similar to what you use to drive traffic to your blog or YouTube Channel.
These are the different types of Affiliate Marketing Channels for traffic:
Search Engine Optimization:
SEO starts with keyword research. It will help you uncover the keywords that your target audience is using to find products. Create useful content around those keywords. Optimise the content using the on-page and off-page SEO optimization techniques.
Email List:
It's the only traffic source that you own. Start building your email lists from day one. Set up a landing page with a tripwire lead magnet that appeals to your audience. The money is in the list is a common saying in the internet world.
Social Media:
We connect to each other using social media platforms. We can use these social media like Pinterest, Instagram, Facebook and other similar sites to promote your affiliate site.
Paid Advertising:
You can use paid advertising for driving traffic. It is the best and the fastest method to generate a ton of traffic to your site.
Bloggers and Influencers:
You can collaborate with other bloggers and influencers in your domain. This will give you an opportunity to make new friends and get extra traffic too.
10 Best Affiliate Networks and Affiliate Programs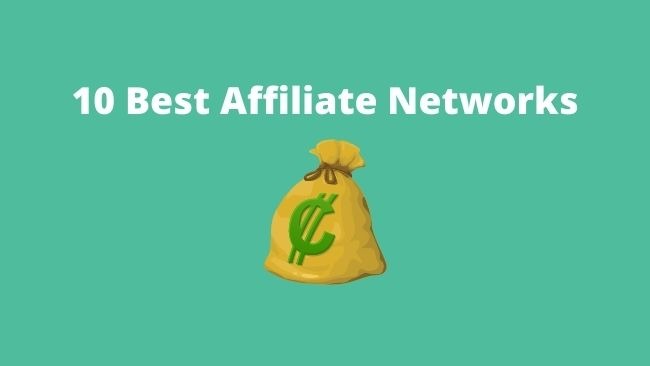 Affiliate marketing has become a very lucrative business model over the years. There are many companies that have made millions out of affiliate marketing alone. We'll discuss the top-earning affiliate networks which offer high commission rates. These affiliate networks also provide great tools to track performance and manage affiliates. Let us look at these top 10 affiliate networks below.
1) Amazon Associates Program
Amazon offers an associate's program. They share 30% of sales generated through their website.
If you want to earn more than $100/day. Then this can be an ideal affiliate program for you. You can make about $200-$300/day by promoting 1 niche website.
2) CJ Affiliates Network
CJ is another big name in the online affiliate marketing industry. They currently have over 2 million advertisers and publishers. All working together to grow the network. Their payout rate is higher than most others.
But there is no minimum threshold required to signup.
3) ShareASale
Shareasale is yet another popular affiliate marketing platform. They allow users to create custom links without any coding knowledge. All you need is to choose the product you wish to sell. Add relevant information like price, and description. Once done, simply copy-paste the link into your website or blog. That's it!
4) ClickBank
This is one of the oldest affiliate programs available on the internet today. It began way back in 1996 and since that time it has grown by leaps and bounds. It boasts a database of around 3 Million products from various categories. For example software, e-books, apps & games, books, music, videos, web hosting etc.
5) LinkShare
Linkshare is an easy-to-use affiliate management system with lots of features. Users can find new partners, promote existing ones, track earnings and much more.
6) VigLink
Viglink allows merchants to set up pay-per-click ads using keywords associated with specific products. When someone clicks on those ads, they get redirected to merchant websites. Merchants can even customize landing pages based on what visitors search for.
7) Mediavine
Mediavine is a video-sharing site like YouTube. People post media content and other people view them. Advertisers can buy ad space on each individual page. When viewers visit certain sites, they see advertisements related to that particular topic.
8) Rakuten Linkshare
Rakuten Linkshare is a simple tool used to connect retailers with affiliates. As soon as you join Rakuten Linkshare, you will receive unique referral codes. Whenever you refer customers to any retailer via Rakuten Linkshare. Both parties get paid after every successful sale.
9) Wealthy Affiliate
Wealthy Affiliate is the best-known affiliate training company in the world. It teaches you everything you need to know about running profitable affiliate businesses. They also give you access to thousands of readymade websites built by other members.
10) InboxDollars
Inboxdollars is a free service offered by email marketers. Through this service, you can earn money by referring friends to their services. For example, if I tell my friend about InboxDollars. He would qualify for a bonus check because I referred him. He doesn't even need to buy anything.
Conclusion
Affiliate marketing is the best way to be your own boss. It is a very low-cost business model. You can start it from the comfort of your home utilising your spare time.
If you already have a product you can become a merchant. Or, you can sign up as an affiliate to promote other products and earn commissions.
It doesn't matter if you want to sell physical goods or digital ones. The key is finding something that interests you enough to build a WordPress website around it. Then, once you find a niche, create content related to that topic.
This could mean writing articles, creating videos, building eBooks, selling software, or anything! Once you gain a following, you can then monetize your site through affiliate links.