Don't know what is an SSL certificate and how to generate them for free? No worries, I will help you find out more about SSL certificates. I will also cover how to get a free SSL certificate for your website.
With the increase in online transactions and uploading of sensitive data. Online security has become a necessity. Google wants the website to be secure. That's why it displays a 'Not Secure' in the URL bar of a website without SSL certificates.
Thus it's important that we should get a free SSL certificate. This will keep Google happy, resulting in better website rankings.
Here are the topics we discuss:
What is an SSL Certificate?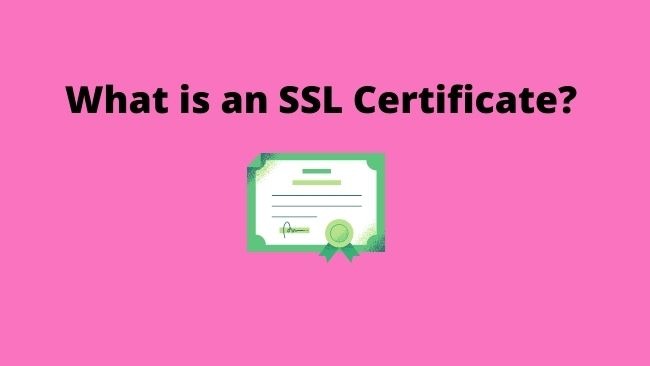 The SSL stands for "Secure Sockets Layer". An SSL certificate is a digital certificate for authenticating a website's identity. It enables an encrypted connection between the server and the browser.
SSL stands for Secure Sockets Layer. It's a security protocol for an encrypted link between the web browser and the web server. It's also known as TLS or Transport Layer Security
It's a security protocol that protects information from criminals by encrypting it. It encrypts the data transfer using an encryption algorithm. The algorithm makes information unreadable to hackers.
What are the Benefits of an SSL Certificate?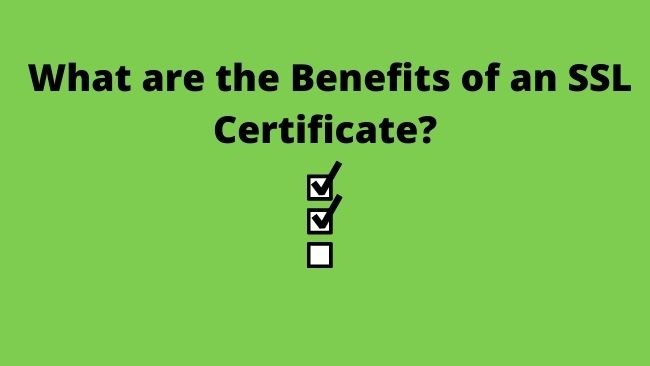 The users enter personal and financial details. For e.g. login credentials, Credit card or bank account information, and legal, medical or other personal information.
If the communication between the web server and your browser is not secure. This information can get into the hands of cybercriminals. Which can have devastating effects on your personal as well as financial well-being.
The SSL Certificate keeps your data private and confidential. It also ensures that the website you want to interact with is trustworthy. So that you can leave your personal and financial information.
How to Check the SSL Certificate on Your Website?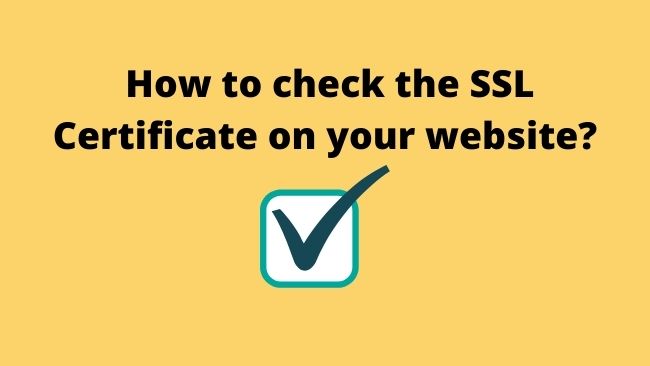 To check the SSL certificate on a website. Enter the website URL in a browser. If you see a padlock before the URL in the address bar. SSL certificate is available on your website.
A website secured with an SSL will have HTTPS instead of http in the URL. The 's' in HTTPS stands for secure.
The most obvious one is, the browser will show a warning when the connection is insecure. It can be in the form of an open padlock, a red padlock or a warning triangle on the top of the padlock emblem.
To view SSL certificate details. Click on the padlock icon in the browser address bar. The details on the SSL certificate are.
The intended usage of the certificate.
The name of the organisation to whom the SSL certificate is for.
The organisation that issued the SSL certificate.
Digital signature of the Certificate Authority.
The validity period of the certificate. Includes issue and expiry date.
The public key.
If you don't have an SSL certificate on your website. Follow the steps given in the section on generating an SSL certificate for your website.
What are the Different Types of SSL Certificates?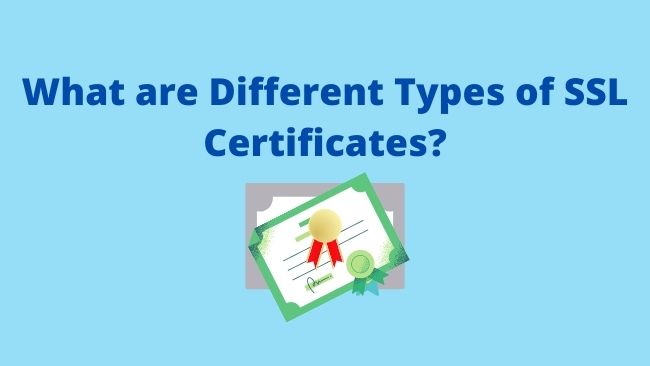 There are three different types of SSL certificates. The cost of the certificates varies as per the type of SSL certificate. The most secure certificate will cost you more as it provides you with better security.
The list of the most common types of SSLs is as follows. The certificates are in descending order of security. The most secure and costly ones are at the top and the lowest ones are at the bottom.
Extended Validated or EV Certificates – Provides the highest level of security. These are for websites handling sensitive data and financial transactions.
Organization Validated or OV Certificates – Certifies the organisation's existence. It covers a site that doesn't handle sensitive information. Useful for websites capturing leads and forms.
Domain Validated or DV Certificates – The most common and basic type of SSL/TLS certificate. You can get it using a one-step domain verification process. It's useful for blogs and small websites. These sites don't capture sensitive and financial information.
Free SSL vs Paid SSL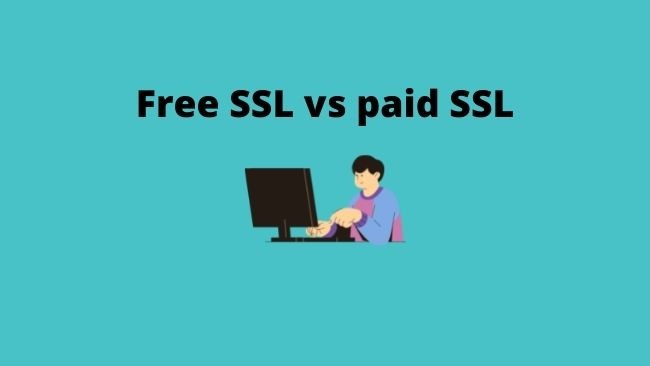 The SSL certificates can be free or paid.
The free SSL certificates are of two types:
Self-signed SSL certificates
SSL certificates are signed by a Certificate Authority (CA).
The free SSL certificates are fast and easy to install. They are recommended for bloggers and website owners. As they don't have any online payment transactions.
If you have any online transactions on your website. You should opt for the paid SSL certificate.
Let's summarise the differences between free and paid SSL certificates.
| | |
| --- | --- |
| Free SSL Certificates | Paid Certificates |
| Domain Validation(DV) i.e basic level authentication | Organisation Validation(OV) and Extended Validation(EV) i.e advanced business website level authentication |
| The identity of the owner's website is not validated by CA | The identity of the owner of the website and business is validated by CA |
| Only valid for 30-90 days. Needs renewal | Issued for 1-2 years |
| Issued for a single domain | Can be issued for multiple domains |
| No customer support or assistance | Customer support and assistance are available |
| No Warranty | Comes with insurance coverage. |
Free SSL vs Paid SSL Certificates
How to Generate and Get a Free SSL Certificate?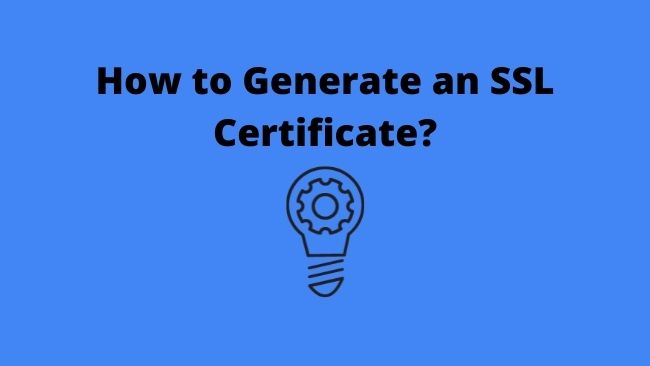 You can generate an SSL certificate by following a step-by-step procedure. The steps to get a free SSL certificate are:
Update the WHOIS record. It should match the record that you submit to the Certificate Authority (CA).
You have to generate a private key and the Certificate Signing Request or CSR file from your server. Contact your hosting company if you are unsure about it.
Submit the CSR request to the Certificate Authority. It's for validation of your website domain.
Install the certificate issued by the Certificate Authority (CA). You will receive the certificate after the completion of the procedure above.
Top Free SSL Certificate Providers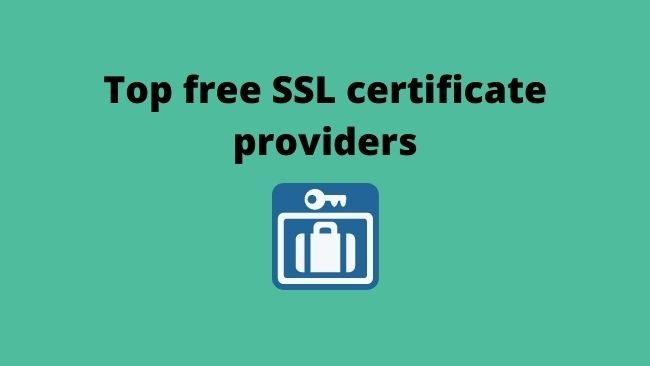 There is no free SSL certificate for a lifetime. You can generate a free certificate for 30-90 days. There are a lot of SSL certificate generators and websites.
We are going to cover the free SSL certificate providers. These are the best free SSL certificate providers. Especially for blogs or small business websites. These sites do not deal with sensitive customer information or financial transactions.
If you want a list of free blogging tools for your blog. Read our guide on 54 free blogging tools for frugal bloggers.
The sites that we cover are:
Cloudflare Free SSL
Cloudflare is a content delivery network (CDN). CDN helps in loading your website faster. They also offer free SSL protection besides other security features.
Cloudflare secures your site from different types of attacks.
Let's Encrypt
Let's Encrypt offers a free SSL certificate for three months. You have to renew the certificates every three months. Let's encrypt is the creation of the Linux Foundation.
ZeroSSL
ZeroSSL provides free 90-day SSL certificates. You can generate and renew the certificate in under 5 minutes. Or automate the process using ACME integrations.
It has a quick installation and one-step validation. ACME integration and a ZeroSSL REST API makes certificate management a breeze.
SSL For Free
SSL For Free is a certificate authority (CA) that offer free SSL certificate. The certificates are compatible with all major browsers.
The certificate is free of cost. But you need to renew the certificates every three months like other free services.
Basic SSL
Basic SSL has a 90 days trial period. The certificate generation and validation process are simple, fast and straightforward.
Comodo free SSL
Comodo is the best seller in the SSL certificates category. The Comodo SSL certificate comes with a 90 days trial period. A single certificate covers up to 100 domains and is compatible with all major browsers.
GoDaddy
Godaddy is a popular domain registrar. It offers a free SSL certificate with a validity of 1 year to an open-source project.
GeoTrust
GeoTrust provides Domain validated (DV), Organisation validated (OV) and Extended validated (EV) certificates. It also includes automated domain name validation with all these types of certificates.
It offers an SSL certificate with 30 days of validity only.
Instant SSL
Instant SSL offers a free certificate for 90 days. They are compatible with popular browsers. They offer unlimited re-issuance, 24/7 support and unlimited server licensing.
GoGetSSL
GoGetSSL offers a free SSL certificate with a 90 days trial. The certificate works with all major browsers.
The SSL certificate generation process is quick. They validate your domain without any face-to-face or callback verification.
Conclusion
SSL certificate ensures that your website is safe and secure for transactions.
If your website doesn't have an SSL certificate. Google will flag it as 'Not Secure'. Resulting in the loss of trust in your website readers.
Search engines like Google favour sites that are secure and safe for users. Resulting in better ranking for sites with better security.
You can check and install SSL certificates on your website. Free SSL certificates can be generated with a few clicks. They have a 90 days renewal period and you have to renew them on your own.
The paid SSL certificates can have a maximum of 2 years of validity. You have to renew them thereafter.
We have also discussed some of the free SSL certificate providers. Most of them offer the free version of the SSL certificate with a 90 days renewal period. Paid options are also available for you.
So when are you planning to install and generate the SSL certificates on your site?