Are you looking for the best logo maker to create a high-quality logo? We will cover some of the best free logo makers in this post. Stay tuned to find which is the best and easy logo maker.
You don't need to be a designer to create a logo. The logo design tools listed here are some of the best free logo makers available on the internet.
Logo design is the most important step when you start a blog.
What Is A Logo?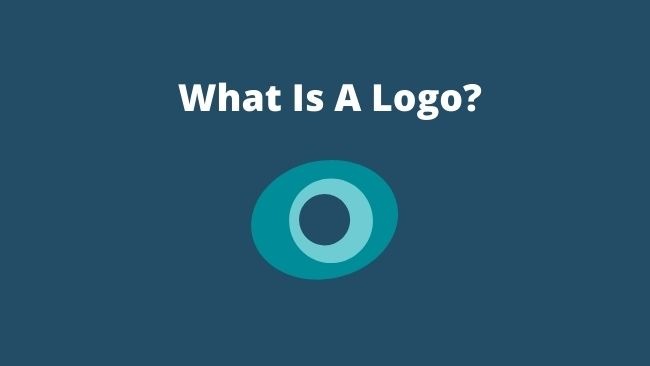 A logo is an image, text or a combination of both that appears on the blog homepage. It often appears in the blog header.
Logos are the face of a blog or a company. It creates and communicates a brand's unique identity. For e.g whenever you see a bold tick sign you think of Nike.
Now, Why Do You Need a Blog Logo?
Why Are Blog Logos Important?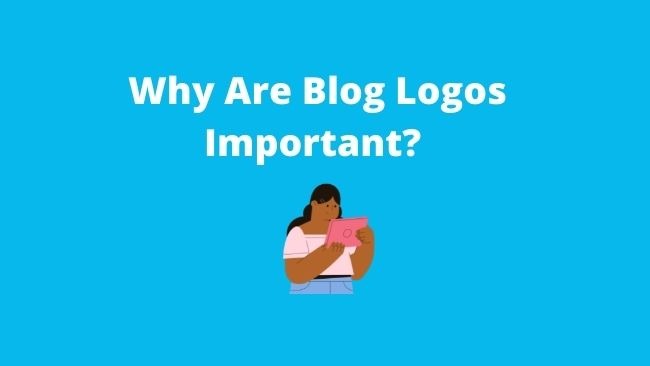 A Blog logo's importance lies in the fact that it forms the face of the blog or company. Here are a few more things that make it important:
A logo helps your audience to recognise your brand
Helps in creating awareness about your brand.
Makes your brand memorable and recognizable.
Creates a good first impression.
Logos grab people's attention.
Differentiates you from your competition.
What Are Different Types of Blog Logos?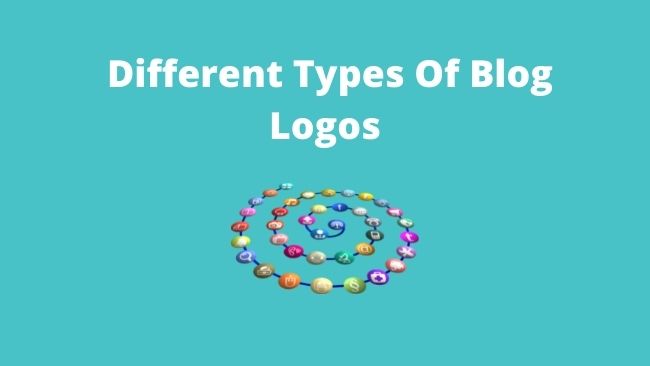 The Blog logos fall into five basic categories. These are:
Letter marks – Also known as monograms include the blog or company's brand name initials.
Wordmarks – Wordmarks are beautification of the brand name itself. It includes the use of various typographical beatifications.
Brandmarks – A brandmark is a simple symbol or icon. These images are abstract and stylised for creating a good visual effect.
Combination Marks – These are the combinations of the wordmarks and brandmarks logotypes. A text appears along with the symbol or icon.
Emblems – The emblems are logos that include text within the symbol, icon or design.
How To Pick The Best Logo Makers For A Blog?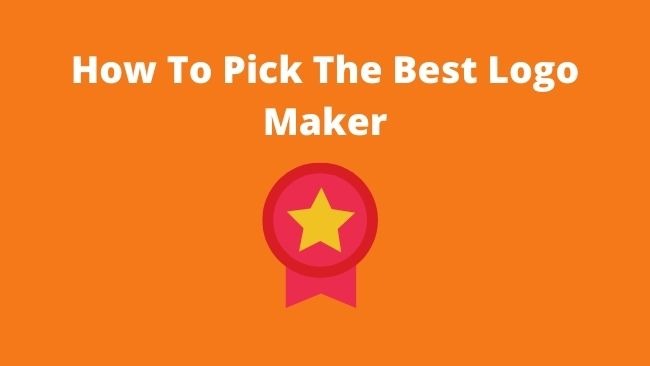 While choosing the best blog makers for your blog. You should consider the following:
Easy to Use -A good logo maker should be easy to operate and use. Ease of use helps you create a logo faster.
Features – It should have a good drag-and-drop interface. Along with a good range of design elements or templates.
Price – There are many 100% free logo creators online. You can avail of extra features by paying for them.
7 Best Logo Maker and Logo Generators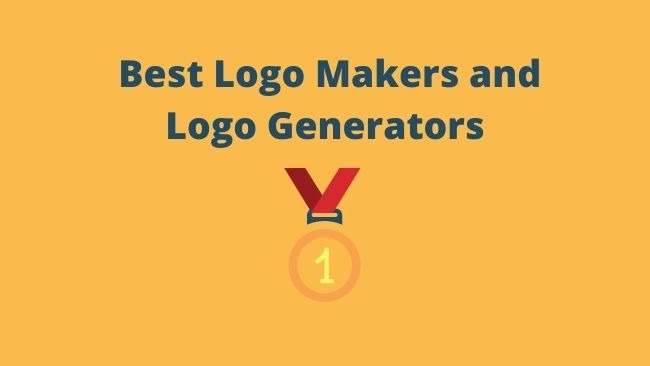 We have compiled a list of logo makers. You can try each of them and choose one that you like. These logo tools make logo designing a breeze. You don't even need to have design skills to create professional logos for your blog
Canva
Canva is the best free logo maker for beginner bloggers and professionals alike. It is a multi-purpose design tool that helps you create images for anything. It can be Facebook Ads or infographics for blog posts and even the logo.
Select the type of site and then set the logo design. Next, customize the fonts to make them even more attractive. You can download the logo in PNG, JPG, or PDF format.
Canva is far more than a logo maker. I found it so useful that I included a short logo design tutorial in this post.
Pricing
It is a Free to use logo tool. You can get started with it without any investment. But, to enjoy premium features, you can buy a $12.95/month plan.
Hatchful
Hatchful is another free logo maker on our list of logo tools. This Shopify logo creator is easy to use. You can make a bunch of templates in a few clicks. it is a well-designed interface that is great for newbies. To start with it, Select your business space, then follow These Steps:
Choose Your Niche
Select Your Look
Enter Your Website/Blog Name
Share where you"ll see the logo
Select your unique logo from a magnificent template list.
You can edit your logo. The downloadable logo package contains images of different resolutions. For e.g one for your website/blog and another one for your social media profiles.
Pricing
As mentioned, it is a free tool But, you only get charged when you decide to get their premium logo templates. You can create Logo Using Shopify without any fee.
Ucraft Logo
The Ucraft logo maker has a super simple interface and unrestrictive usage. Adding and removing elements is easier than usual in this logo maker. You can download a high-resolution logo free of cost.
Ucraft Logo maker is an open canvas-based tool. It helps the users in creating high-quality logo designs. It has a long list of options.
The quality of the logo depends on your skills. This logo maker has more than 1 million icons and provides a full-colour spectrum tool. It also integrates with Google Fonts to provide you with a wide selection of typefaces.
Ucraft is an ideal logo maker for Quick icon-based logos. Especially if you want cartoonish style ones.
Pricing
You can Buy an SVG file for $10, otherwise, the logo maker is free to use.
Themeisle Logo Maker
The Themeisle Logo maker has a user, friendly interface which makes it easy to use. It can also help you in designing a professional logo for all your online communication. The multiformat approach in particular is the real timesaver.
You can download the files in many formats. For e.g social media and favicons and SVGs for your website design etc.
With a lot of pre-made templates and icons, it is a great option for making and downloading a simple logo. The templates are easy to change, to create a healthy range of logos. including abstract marks, combination marks, and pictorial marks.
It is easy to use with unlimited colour combinations and distinctive font choices. You can change font type any time before downloading.
Pricing
The Themeisle logo maker is free to use with no other extra charges for images or SVGs.
DesignHill Logo Maker
The DesignHill Logo maker provides you with a unique and natural design. Pick your five favourite design styles. Next, The system will generate several specific templates.
Begin by editing one of the templates. You can change everything from layouts to icons to build the perfect logo.
The Design Hill logo maker includes creative typography and various colour schemes.
Pricing
You can buy a logo for a one-time fee of $20.This will be a basic resolution logo file. For a Higher resolution with more distinctive versions, they will charge you $65.
If you own a big company and want more add-ons, get a $150 enterprise-level package.
Squarespace Logo Maker
The Squarespace logo maker is the best option for a simple logo. You can see how your logo would look on a business card, website, or t-shirt. Use Squarespace for a simple, slick logo.
Pricing
The Squarespace maker is a free online logo maker. You can get the High-resolution files for free if you are a Squarespace customer. For non-customer, there is a $10 fee.
Wix Logo Maker
Wix logo maker is free to try, inexpensive and easy to use. The Wix editor is a drag-and-drop and has many advanced customizations. It supports the png and SVG file formats
Pricing
It has a basic plan starting at $20 and an advanced plan with a price tag of $50.
How to Design a Blog Logo in 5 Easy Steps using Canva?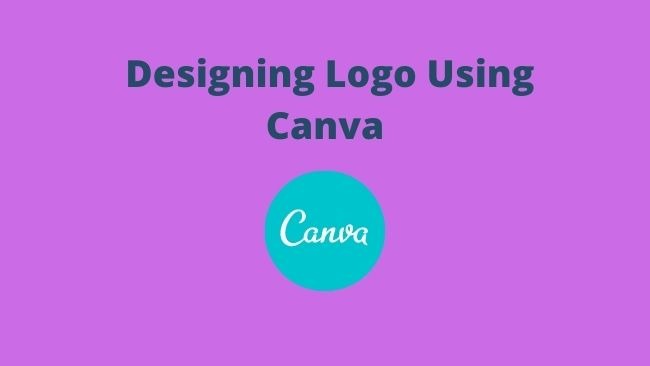 Canva is the best blog logo maker as it allows you to create professional designs.
To start creating a logo using Canva
Log in to Canva. Click on the "Create a Design" button on the top right-hand side of the dashboard.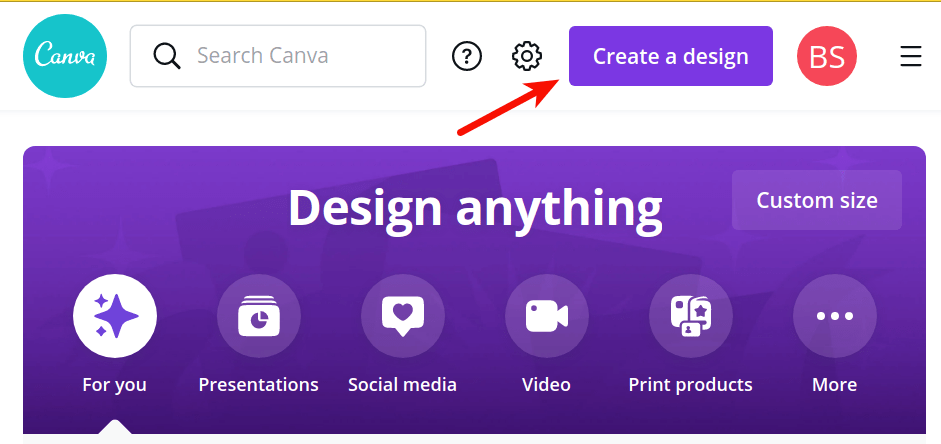 Select the logo from the drop-down list.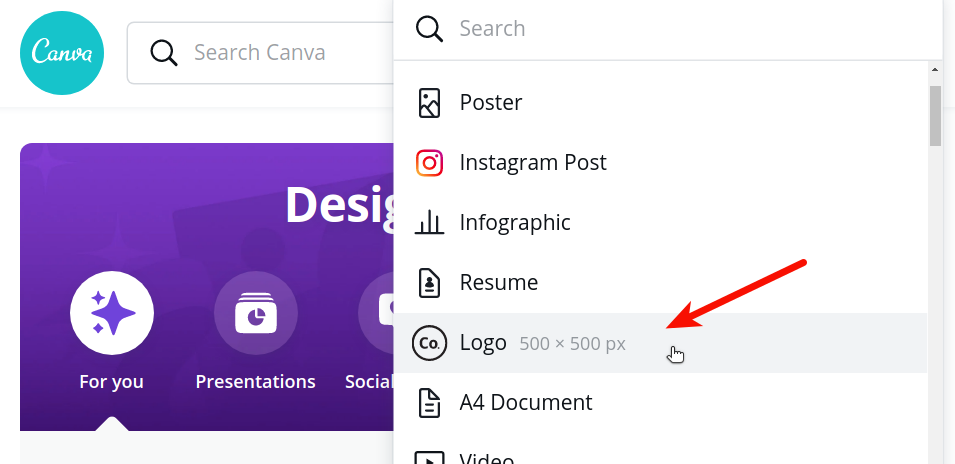 You will be then navigating to a logo design page.
Here you have two options
Start creating a logo from scratch.
Select a template from the template library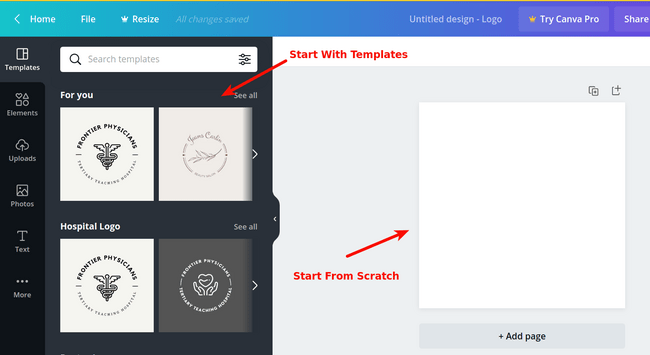 Let's select a template from the left-hand side tab. You can search for templates using the search bar on the top of this tab.
You can now go creative. Start by adding, editing or deleting one or all the following
You can use the tab buttons to the left of the template library to switch among the above three options.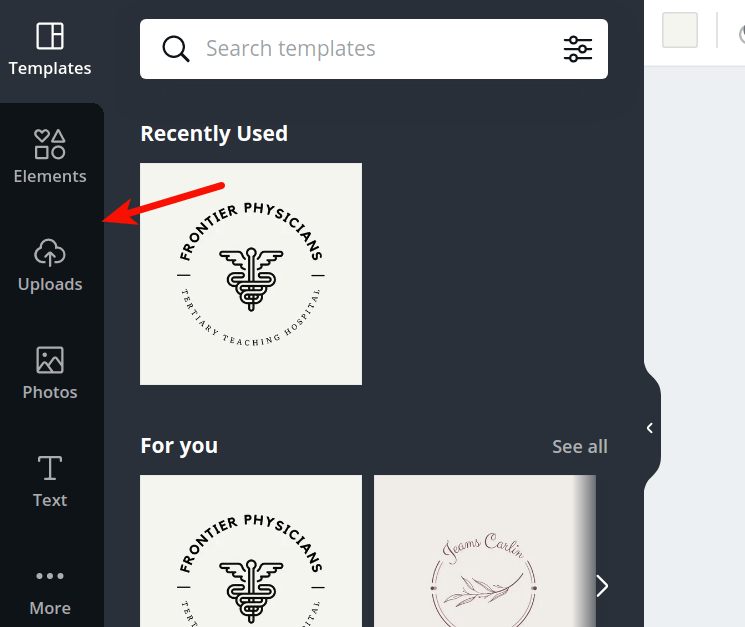 To add them to your design double-click on these options.
From the top menu of the design area. Select the logo colours and other customizations like transparency, position or cropping etc.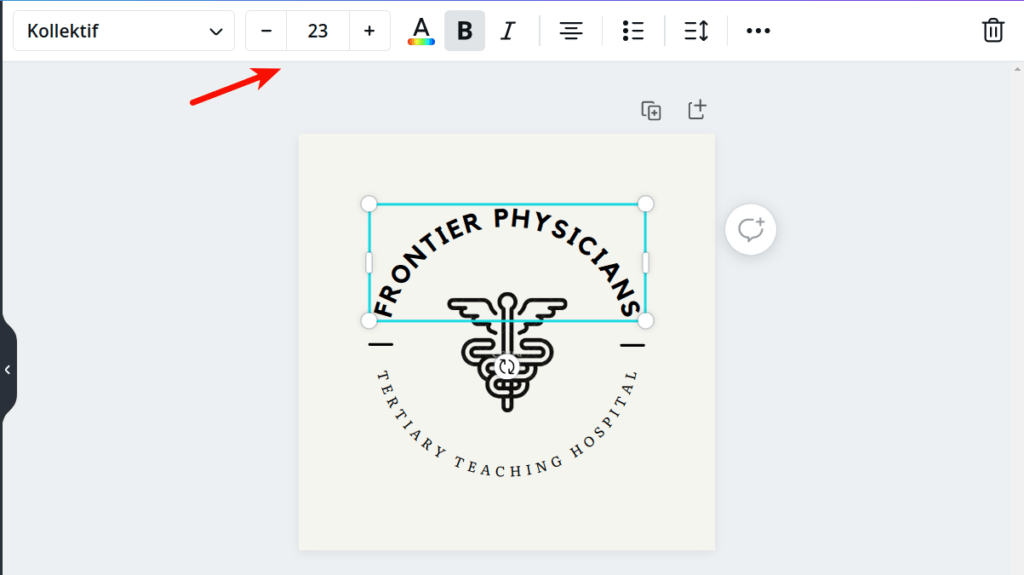 When satisfied with the logo design. Download it to your pc using the download button on the top right side of the design tab.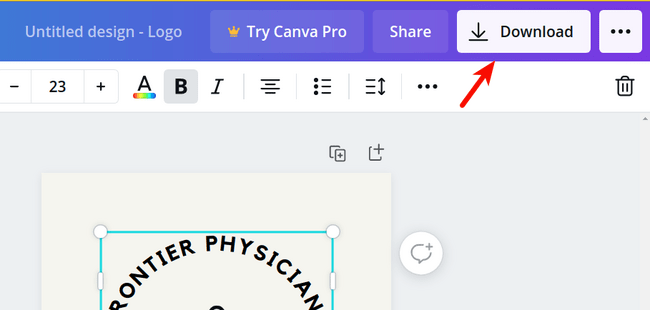 Canva will give to different options like file format and images that you want to download.
Conclusion
As you have seen that there is no shortage of good online logo makers. There are a huge number of free logo generators that you can use to create a professional logo design.
Go ahead and try all the online logo makers on the list. Choose the one that resonates with you and create your first masterpiece.
I hope you found the list of the best logo makers useful.
Let me know which one you are planning to use for your next logo design?