After your blog setup is complete, you have written amazing and engaging content. Next, you generate traffic to your blog. Now is the time to make money from it a.k.a blog monetization.
Nice, but how to go about it? I agree it is confusing for a beginner, as there are multiple ways to monetize a blog. Don't worry, I will help you out by making it easy for you
Here are the topics that we cover in this blog post:
What is Blog Monetization?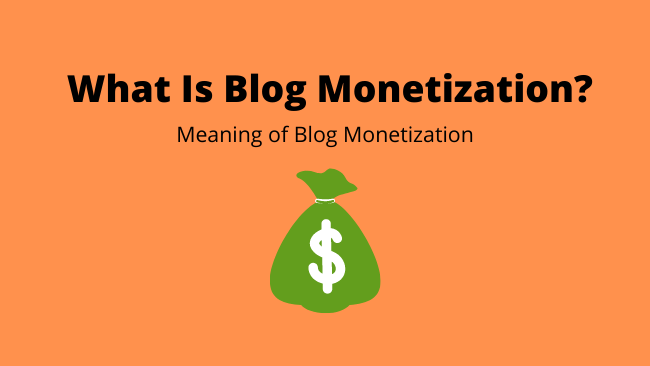 Blog monetization is the method of generating revenue from your blog. In simple words, it's the method of making money from the blog.
Bloggers use multiple ways to monetize their blogs, depending on their blog niche. We will discuss these methods in this blog post.
First, we discuss the blog monetization requirements.
What Do You Need To Monetize A Blog?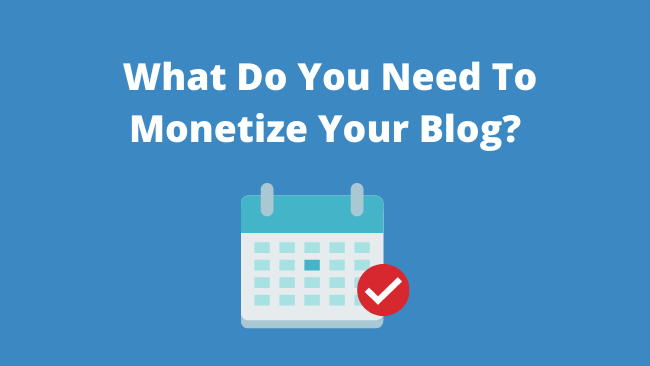 To have effective monetization of the blog, you need to have a blog niche. A blog niche is the target audience for whom you have created the blog. Having a well-defined audience is the first step in the effective monetization of a blog.
The next step is, to create amazing, engaging and useful content for your target audience. Blog content should answer their frequently asked questions, pain points and problems.
Now you need to connect amazing content to your target audience. For this, you need to drive traffic to your blog. No matter how useful content you produce, it is futile if it is not reaching the target audience.
So, when to monetize a blog? You can start monetizing your blog from day one. But I recommend waiting till you get steady traffic.
But what are the various methods of monetizing a blog?
What Are the Methods Of Blog Monetization?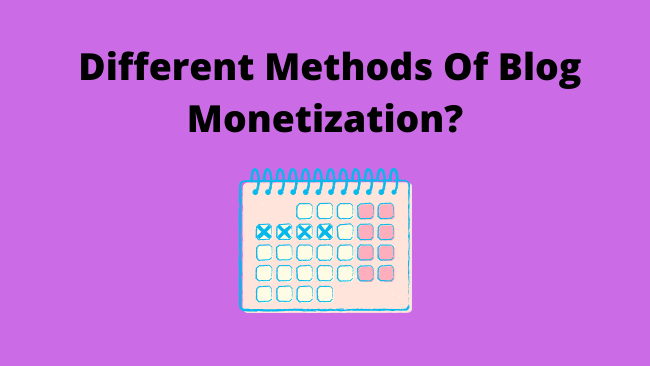 The different methods of monetizing your blog are:
Ad Networks
Direct Ads
Native Ads
Paid Reviews / Sponsored Reviews
Own products – eBooks, Checklists, Courses,
Consulting or Coaching
Services – Your Skills
Ad Networks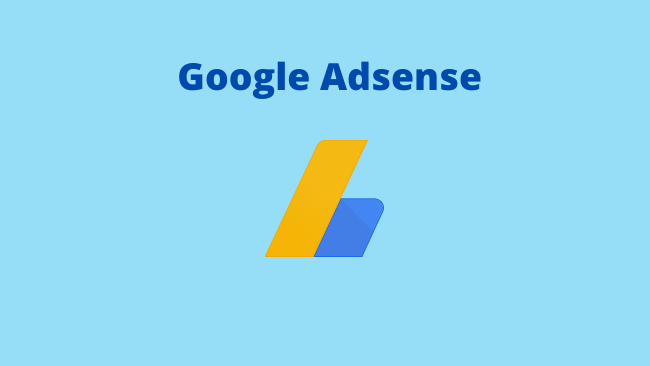 Ad Networks are online platforms that connect publishers (bloggers) with advertisers. These networks assist advertisers to buy ad space from multiple publishers.
The Ad Network pays the publishers based on cost per click (CPC) or Cost per thousand impressions (CPM).
Common Ad Networks are:
Google Adsense
The most popular method among newbie bloggers and is one the easiest to get you started.
It is a CPC (cost per click) advertising program. You need to insert a small code into your blog and Google will start displaying ads.
Whenever a visitor to your blog clicks on the Ad, you receive a commission.
Another method for earning is CPM or cost per mille. Here, you get a commission per 1000 ad impressions.
When to Monetize using Google Adsense?
Although setting up Google Adsense is easy, it requires a good amount of traffic to make money from it.
I recommend Google Adsense when you generate at least 250+ daily visitors on your blog.
Another reason I don't recommend it for new bloggers is if Adsense bans you for some silly mistake. It will be very difficult for you to join other advertising platforms.
Affiliate Marketing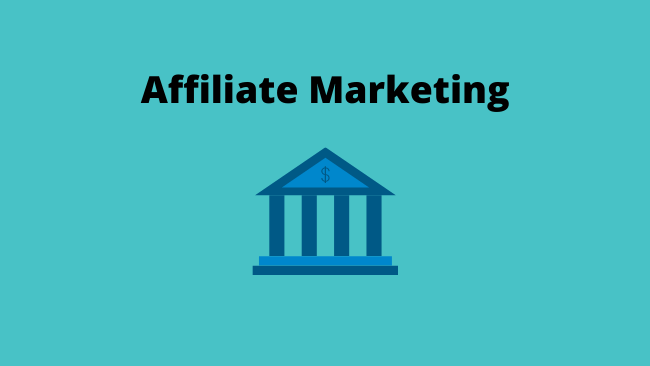 Affiliate Marketing is another popular way of monetizing a blog.
In this blog monetization method, you promote others' products. They pay you an agreed commission on successful sales. You get a tracking URL for tracking your sales by the merchant or the affiliate networks on signing up with them.
The best way of starting affiliate marketing is to sign up with affiliate networks. You find thousands of products or services under a single affiliate network.
Here are some of the most popular ones that I recommend.
Native Advertising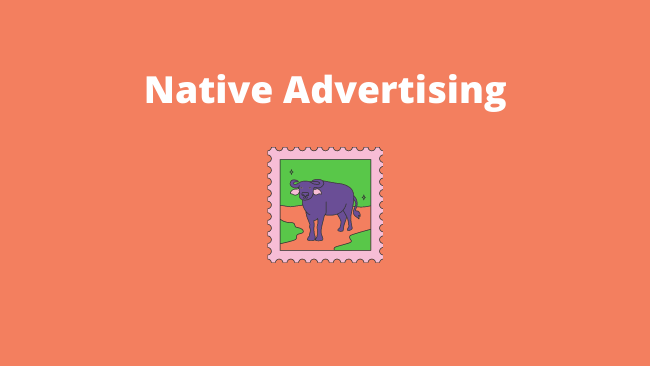 Native Ads are ads that match the look and feel of the media in which these ads appear. For example, in the Facebook feed, they will appear as normal posts. The only difference is the use of the word "Sponsored".
These types of ads are commonly visible on news or job sites. A few of the popular native advertising platforms are:
Paid Reviews / Sponsored Reviews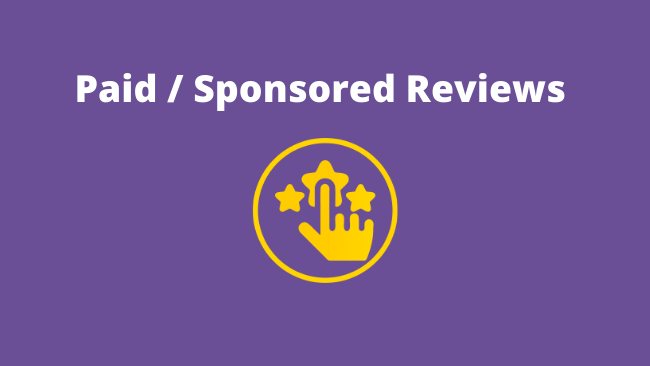 Paid Reviews or Sponsored Reviews are evaluations of a specific product or services that are paid. It's one of the quickest methods to generate income. A paid review can start from $10 and upwards.
Here are some sites for finding paid reviews opportunities:
Izea Pay per post
Revcontent
Tomoson
Sell Own Products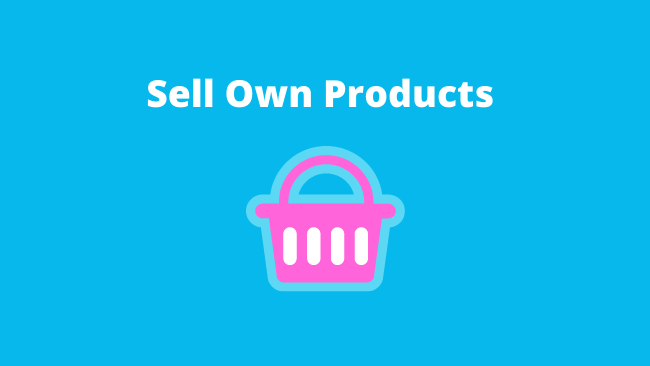 Selling your own products is another lucrative method of earning for bloggers. Many bloggers after succeeding with other monetizing methods, diversify into creating their own products, These products can be digital products or physical products.
Digital products include eBooks, Checklists, Courses, reports and software, etc. You can sell these products on your blog or use online marketplaces.
Here are some of the online marketplaces:
Udemy: It is the most popular place to create and sell an online course.
Envato: You can sell WordPress themes, templates, plugins, PSDs or HTML code.
Amazon: Most popular place to sell your eBooks, apps and games.
Conclusion
As you have seen, there are multiple ways for a blogger to monetize a blog. We have only barely scratched the surface. You will get many more monetization offers as your blog grows.
Let's have a quick recap of the things we have covered in this article. We started our discussion with – what is blog monetization? Then, we covered blog monetization requirements and different ways a blogger can monetise the blog.
I hope this article has given you an excellent overview of blog monetization methods. In future posts, I will try to cover each method in detail.
How are you monetising or planning to monetize your blog?