Are you struggling to increase your website traffic despite publishing high-quality content regularly?
Well, you're not alone! Many bloggers and website owners face this challenge. The good news is that blog comments are an often-overlooked but effective way to drive traffic to your website.
In this guide, we'll show you how to leverage blog commenting to get more traffic and engagement on your site.
Blog commenting may not be useful for link building anymore. But it is an effective way for a beginner blogger to steal traffic from established blogs and improve brand recognition.
It's the easiest off-page SEO technique. Ideal for everyone from a newbie to a successful blogger.
The main goal is to get the initial traffic boost. And drive traffic to a new blog.
If you like videos you can check out the video format.
What Are Blog Comments?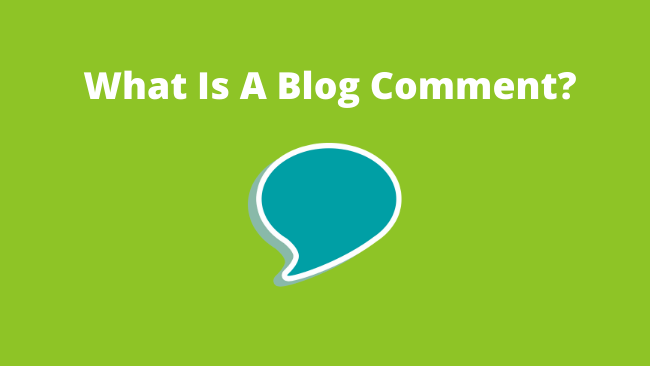 Blog comments are textual responses to a blog post or an article. These responses are by blog visitors, readers or the blog author himself. They are helpful in building a relationship between the blogger and its readers.
Blog commenting gives an opportunity to ask or reply to questions. A user may like to appreciate the content. So it helps in the exchange of ideas, thoughts and opinions related to a specific topic.
It is one of the easiest ways to get backlinks, build relationships and drive blog traffic.
With the right blog commenting strategy. You can improve and diversify your backlink profile.
Blog comments are also helpful in improving your branding and brand recognition.
What Are Different Types Of Blog Comments?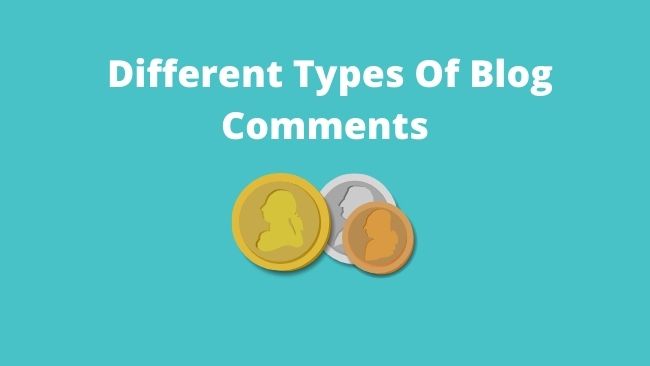 There are 2 different types of blog comments:
Do-follow Comments – The do-follow comments pass the link juice to the linked page
No-follow Comments – No-follow comments do not pass the link juice to the linked page
What Is The Blog Comment Benefits?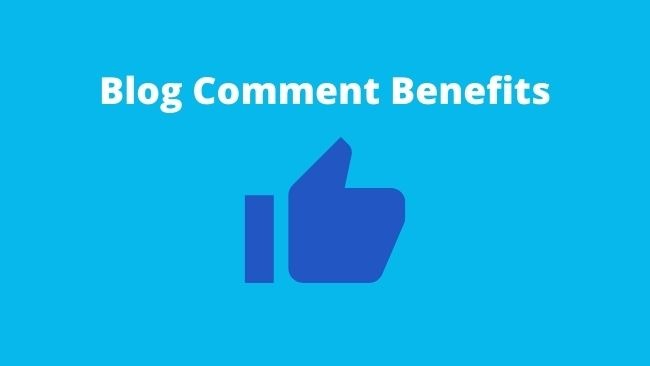 There are many benefits of commenting on other blogs. The 3 major advantages are:
Building backlinks – Some blogs have the option to drop your website URL. This gives you an opportunity of creating a backlink for SEO to your blog/blog post.
Driving Traffic – A valuable comment on a niche-specific blog attracts the targeted traffic to your blog
Build a relationship – Useful comments attract attention from the blog authors and help in building a relationship.
Besides the major benefits, other minor ones include:
Leaving comments diversifies your link profile.
Good comments help in value addition to the content.
To leave valuable comments you have to go through the topic. In the process, you learn more about the topic.
The anchor text is the text used for linking to your blog/blog post. Commenting helps in diversifying anchor text.
This helps you steal traffic from your competitors
You can deep link your articles or blog posts
We need to read the blog post to comment on it. This helps in the generation of new ideas for fresh content.
The number of comments on your article acts as a social proof
During your search for blogs for commenting you discover new blogs
How To Find Blogs For Commenting?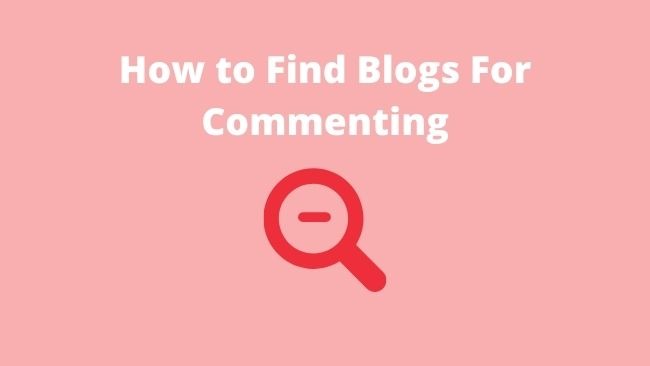 To find blogs for commenting you can use one of the following methods
1. Manual Blog Commenting Technique.
In this method, you perform a Google search along with the footprints. Footprints are keywords used to track down the blogs for commenting.
But before we begin, here are a few things to remember.
Search for blogs in your own niche. Commenting and link-building on blogs, not in your niche is useless.
The blog should be active and an authority blog. Look for a blog with a DR of 25 or above.
Wherever possible try to deep-link your comments. Deep linking means linking by the page URL of your relevant blog post rather than the homepage.
Let's start with the manual method and follow the footprints in the search engine.
What Are The Blog Footprints?
These are the words or phrases in the blog commenting area. Here is the list of the most common footprints:
Leave a reply
CommentLuv
Leave a comment
Write a comment
Reply or comment
Post new comment
Reader comments
Powered by WordPress
Notify me when new comments are posted
Notify me of the follow-up comments
blog comments powered by Disqus
Add new comment
Add comment
Your email address will not be published
Please log in to comment
Log in or register to post comments
You must be logged in to post a comment
No comments posted yet
Why not be the first to have your say
We can track the blogs using the above footprints. Here is a step-by-step example:
Let's start with a Google search.
Type your target keyword and the footprint in the search engine as shown below. Keywords should be relevant to your blog niche. For e.g "Keyword" + "FootPrint"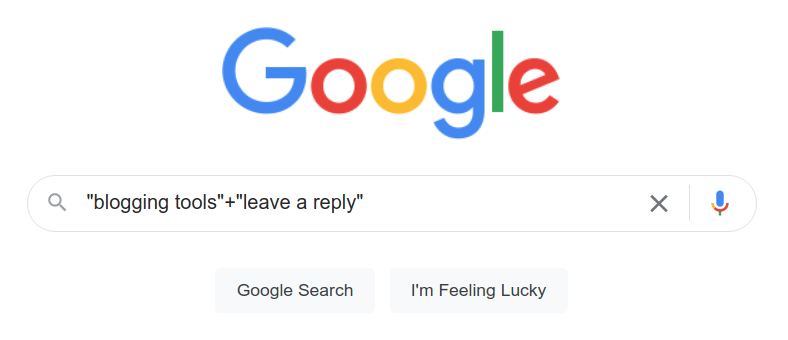 You can further refine your search using search operators. This will help you to find the blogs with the keyword in the title or URL. For e.g Inurl:keyword + "FootPrint"
To look for articles with keywords in the title you can use
Intitle:keyword + "FootPrint"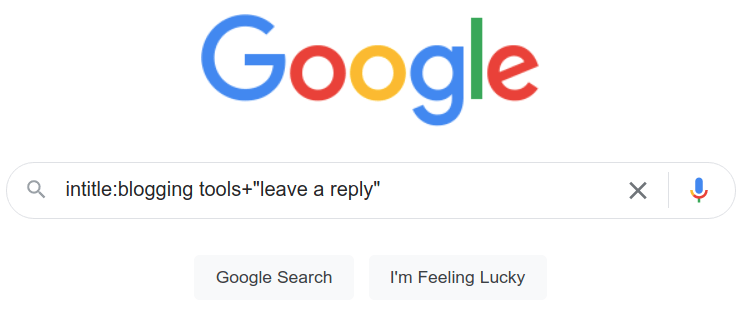 To find the latest blogs with fresh content. Click on Tools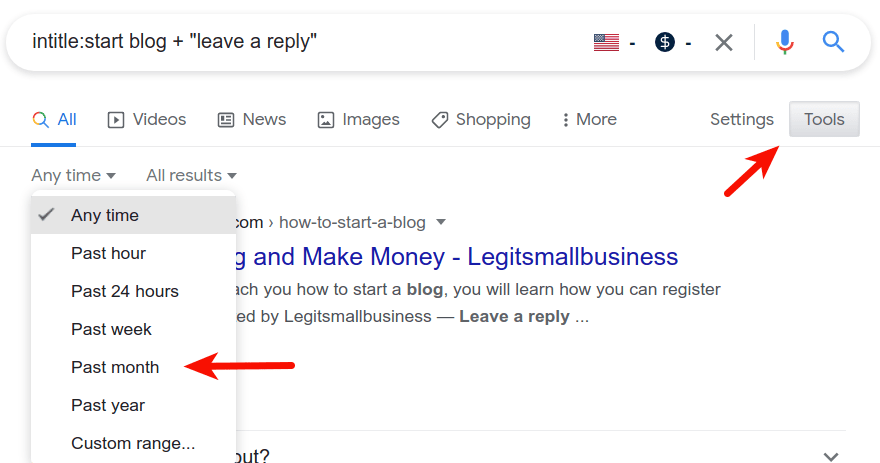 and select "Filter by the past month".
You will get a ton of blogs to comment on. So what are you waiting for, get busy commenting?
If you want to add a link within your comments you can use the following HTML code
<a href=" Your link goes here">Your Text Goes Here</a>
If you want to check whether the link is do-follow or no-follow you can turn on Mozbar. Mozbar is a free extension for the Chrome browser.
2. Use Feedly To Find Blogs For Commenting.
One of the most simple methods to find blogs for commenting is using the Feedly Feed reader.
Sign up for a free Feedly account.
Search the blog in the search bar using your niche keywords.
Click on the "follow" button to add them to your following list.
Set up Google Alerts using the Keywords, and you will get the alert notification in your mail.
As soon as you receive the alert, try to leave comments. The first comment receives the most value and traffic.
3. Using The DropMyLink Tool.
DropMyLink tool is a great tool to find sites with a comment section.
Sign up for the DropMyLink free account.
Login using the credentials. You will see the dropmylink search bar.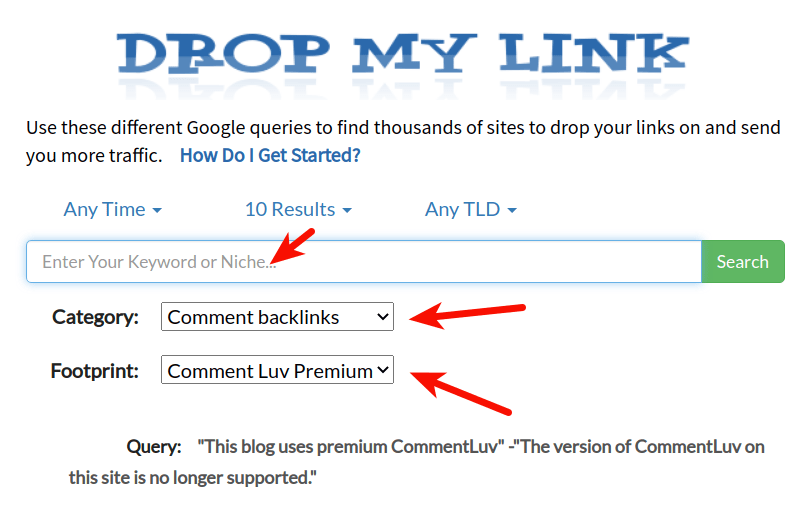 It helps you refine your search based on the following
Time – The freshness factor is based on the time the content is published. For e.g past week, the past month or the past year.
No of results – No of site results that you need to drop your comments on
Type of top-level domain – .com, .edu etc.
You have to enter your target keyword in the search bar
Select the category
Choose the footprint
Click on the search.
That's it… Get busy commenting
How To Write Blog Comments that Stand Out?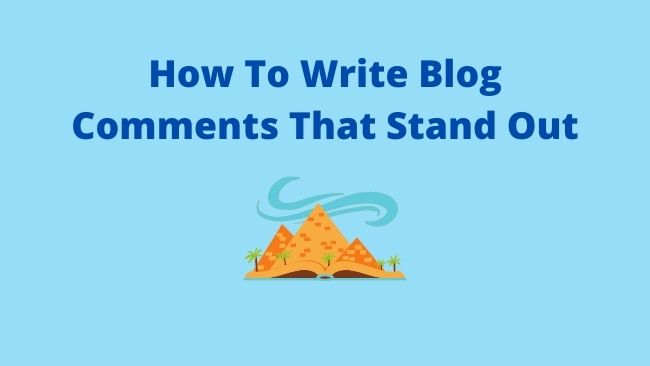 To write blog comments that stand out you need to craft a commenting strategy. Good blog comments should be engaging, and useful and add value to the conversation.
Before commenting ensure that you have read and understood the main idea of the post content.
Pick out the ideas that you like or dislike.
Look for missing information or where content needs improvement.
Here are the steps that will make your comments stand out and are super useful.
Read and understand the main idea of the post content.
Pick out the ideas that you like or dislike.
Start your comment with a friendly greeting by including the name of the blog author.
compliment the author on something that impressed you about the article.
The next step is value addition. Begin with a detailed comment. The intent here is to add valuable comments to the conversation.
Make use of your personal observation or anecdotes that are easy to relate to
You can end the comment with a question or ask for feedback. End the comment with a parting promise like sharing the post on your social media platforms.
The aim is to add valuable comments to the discussion and if possible attract a reply from the author.
You should try to secure the first comment on the blog post or article. If you can't be the first try to be within the first few.
Blog Commenting Tips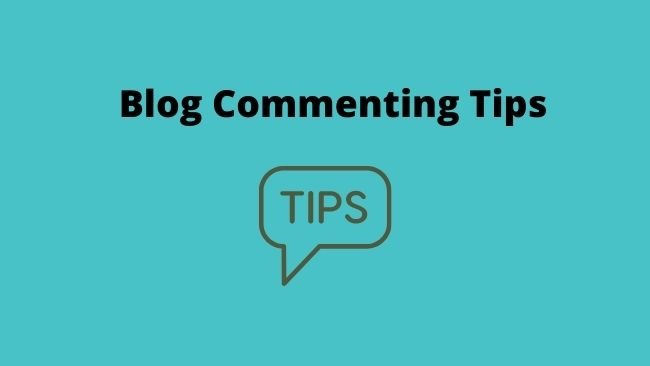 Be the first to comment on any blog.
Prepare a blog list for regular commenting. The list should contain the most popular blogs in your category that you want to follow. Engage with them using regular commenting.
Always use your name. You get recognised by the author as well as the others who commented on the blog.
Create your Gravatar profile and use it for commenting.
Don't bother about do-follow or no-follow. You will be able to generate traffic back to your blog.
Avoid inserting keywords in comments.
Deep-link your blog's internal pages using the website textbox.
Give genuine, logical comments and add value to the conversation.
Avoid starting the comment with your domain name.
Most common blog commenting mistakes to avoid.
Avoid generic comments like a nice post or a great post.
Don't use one-liner comments they do not add any value to the conversation.
Do not comment without reading the type of blog and the blog comments already posted.
Using irrelevant comments or spam comments.
Commenting on Non-niche blogs.
Do not use keywords or fake names in the "Name" sections
Avoid using a temporary or fake email address.
Do not comment without a personal Gravatar image. It leads to a loss of connection in communication.
Refrain from the use of too much "I" in the comments
Avoid personal attacks on the author or on other people's comments
FAQ's
Conclusion
In this article, we have covered what is a blog comment, different types of blog comments. We also the blog comment benefits, how to find a blog for commenting and how to write a blog comment that stands out.
Although, commenting has lost its importance in link-building techniques. But still, it is helpful in the diversification of link profiles. Beginner bloggers can use this technique to boost the traffic to their new blog.
What are you thinking of, start exploring the blogosphere? Find and track down the blog posts and start dropping valuable blog comments around the web.
How are you building backlinks for SEO of your blog? I would love to hear from you.